Learning to Clean from the Scriptures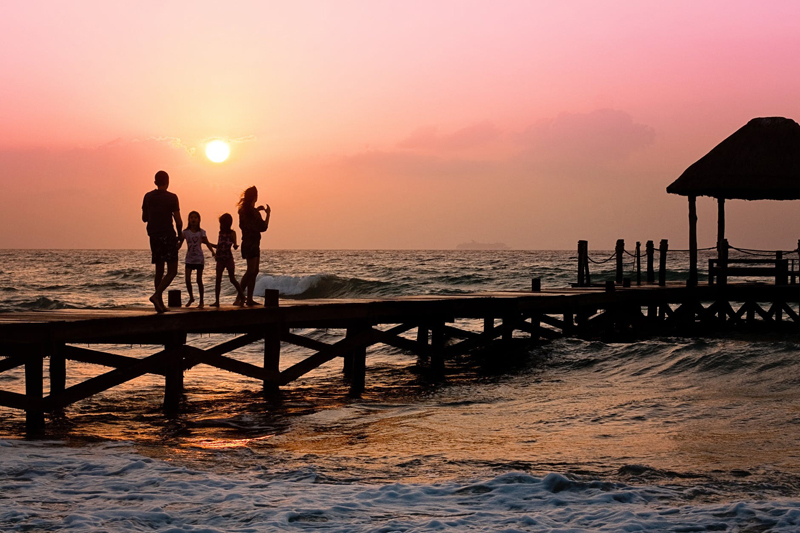 When I was a teenager I was plagued by nightmares which included evil spirits. One night my mother came to the door of my very messy bedroom and quietly said, "if no unclean thing can enter the presence of God, then it stands to reason that God's presence cannot go where it is unclean."
Her point hit home! After she left I got out of bed, quietly cleaned my room, said a fervent prayer and fell into a peaceful sleep, free of nightmares.
I learned a great lesson that night. There is power in cleanliness. Spiritual and
physical
cleanliness can bring us peace.
We've all heard it,
cleanliness is next to Godliness.
As members of the Church of Jesus Christ of Latter-day Saints we also know that
"No unclean thing can dwell in the presence of God"
(Moses 6:57). We've been told by the Lord to
"Set in order your houses; keep slothfulness and uncleanness far from you"
(D&C 90:18).
And, more recently, we've heard from the pulpit at conference, "Latter-day Saint women should be the best homemakers in the world." (Julie B. Beck, General Relief Society President,
Mothers Who Know
) "Homemaking," she explained, "includes cooking, washing clothes and dishes, and keeping an orderly home." It also includes nurturing.
I fully agree. You cannot properly nuture your family in chaos.
So how do we conquer habits that may be as old as we are?
We can draw on the strength and advice found in the scriptures...scriptures that come to us from God. He understands all of our weaknesses and stands ever ready to help us in all things, even homemaking.
Turn to D&C 88:119-121 and 123-125. In these six verses I have found some of the best homemaking advice ever given.
Organize yourselves.
The Lord said this long before the 'cleaning gurus' did. Organize your home, organize that messy closet or storage area. Do one area at a time. You don't need to buy expensive containers. Cardboard boxes work just fine. Take time to sort through, throw away and box your items. Label the boxes. Create or use shelf and drawer dividers. Put everything neatly in place.
Prepare every needful thing.
Make sure you have the proper cleaning tools and supplies. Keep them in a safe, but accessible place. Prepare a daily cleaning calendar or personal organizer if that works for you. Use lists or schedules. Be prepared and you will have less mess and more time in your life. Isn't God wise?
Establish a house of prayer, a house of fasting, a house of faith.
Turn to the Lord for help with homemaking, even in fasting and prayer if necessary. Seek a priesthood blessing. His help will come. It may come one small conquest at a time, but have faith. Keep the Lord foremost in your thoughts and He will lift you and your burdens.
Pray always, that ye may not faint
.
Establish a house of learning
Study the scriptures to learn how He feels about cleanliness and beauty. Also take time to learn cleaning tips and ideas from other books. Check out internet sites devoted to cleaning. It's not a coincidence the Lord says in verse 118
"seek ye out of the best books words of wisdom; seek learning, even by study and also by faith."
. Learn how to clean and it will be easier.
Cease from all your light speeches
I'm thinking phone calls here. You can't clean or tend to your children with a phone pinched between your shoulder and ear. Even a headset doesn't help much. Save phone calls and e-mails until after the house is clean and the children cared for. Use it as a reward, not a delay technique.
Cease from all laughter, from all your lustful desires.
Modern television can fit that description. How many of us turn on the television to keep us company while we clean and then wind up watching the program more than tending to our homes and families? Inane sitcoms, lustful soap operas, talk shows, etc., keep us from our true responsibilities. Other desires, too, can interfere and keep us from doing what we should.
On the reverse, how many of us pop in a video or turn on the television to keep our children distracted while we clean? Why not turn off the television, happily involve the children with us, and get parenting and cleaning done at the same time? We are here to teach our children how to be stewards of their lives, not viewers of other people's lives. Again, use television as a beneficial tool, not a distraction. Cease from letting the television distract us from our real callings as parents.
Cease from all pride.
Yes, we are to develop ourselves and our talents but do not take that to a level of self-pride and fulfillment. It has been laughingly said: give a man a fish and you feed him for a day. Teach him to fish and he'll neglect his family for a lifetime. Sadly, there is much truth in that comment. Hobbies, talents, and personal passions or pursuits should not entice us away from more important things. Satan deftly whispers 'take care of your needs first'. The Lord says 'serve others and I will take care of the rest.' Follow the Lord and you will find peace that personal pursuits cannot give.
Cease to be idle; cease to be unclean; cease to find fault one with another; cease to sleep longer than is needful; retire to thy bed early, that ye may not be weary; arise early, that your bodies and your minds may be invigorated.
Perfectly said.
"And above all things, clothe yourselves with the bond of charity, as with a mantle, which is the bond of perfectness and peace.
Charity is the pure love of Christ. It is an action as well as a feeling. Keeping your home clean and caring for your family is a special gift of charity for it is a gift of love.
He wants us to succeed in all that we do and He is there to help us, even with the stewardship of our homes.


Related Articles
Editor's Picks Articles
Top Ten Articles
Previous Features
Site Map





Content copyright © 2021 by T. Lynn Adams. All rights reserved.
This content was written by T. Lynn Adams. If you wish to use this content in any manner, you need written permission. Contact Jamie Rose for details.