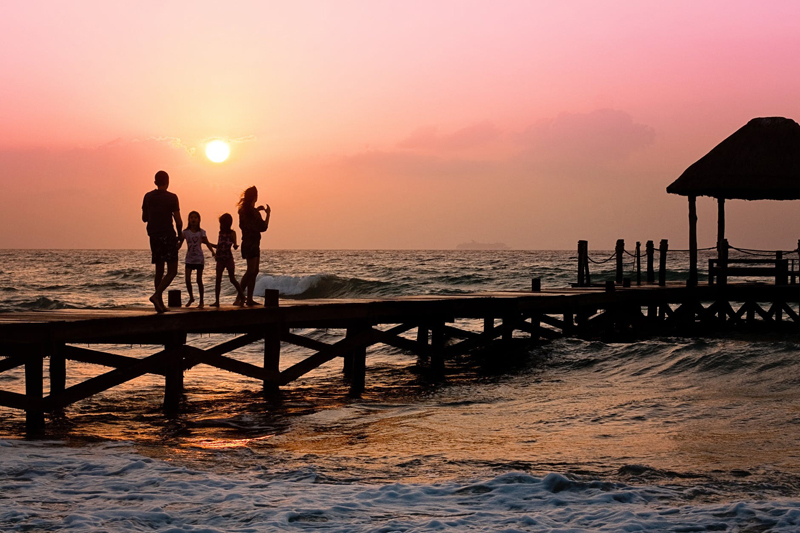 A friend of mine made a wise observation and discovery recently. With a daughter and a son in their teenager years she admitted she felt fear. When thinking of all the traps, temptations and pitfalls that Satan has dropped in their paths she said, "I fear for them and what can happen."

She expressed perfectly what we all feel...fear! With our insight we know what happens when you step on one of these spiritual landmines. We've seen our friends do it and we've stepped on some ourselves. For those teenage years you wish they were as tractable as an infant. You want to tell them 'step only where I tell you' and then have them do it!

So you spend the next seven years telling them 'don't do this', 'you shouldn't do that', and 'stay away from this person or that temptation'.

"But by doing that," my friend said, "I realized I was only filling them with my fear, not my faith."

Wow. Don't we all fall victim to that?

"I need to tell them about what I believe, not just what I fear." She went on to say that she needed to tell her children what she loved about the gospel and why. She needed to focus on the beauty and importance of temple marriage, not just nag at them about the sin of premarital sex. She needed to tell them of the wisdom and strength found in the Lord's Word of Wisdom, not just denounce the problems of alcohol and drugs. She needed to let them see the peace, beauty, wisdom and inspiration of the Lord's way.

"I need to not only live the Gospel," she said, "I need to talk about it with my children every day. I need to tell them of the joy and happiness it brings."

Nephi said, "We talk of Christ, we rejoice in Christ, we preach of Christ, we prophesy of Christ and we write according to our prophecies, that our children may know to what source they may look for a remission of their sins." (2 Nephi 25:26)

Talk of Christ: The Jews rely often on this scripture passage from Deuteronomy "Therefore shall ye lay up these my words in your heart and in your soul, and bind them for a sign upon your hand, that they may be as frontlets between your eyes.

"And ye shall teach them to your children, speaking of them when thou sittest in thine house, and when thou walkest by the way, when though liest down, and when thou risest up." (Deut. 11:18-19)


Talk to your teenagers about the wonderful gospel when you walk or ride somewhere with them. Share what you know, tell them interesting scriptural facts, tell them of experiences and blessings you've had in your life. Too often we guard sacred spiritual experiences and do not share them with the most important people in our lives. We need to listen to the Spirit and, if prompted, not hesitate to share these touching experiences with those most close to our hearts.

Rejoice in Christ. Years ago my friend's children asked her, "Why do you have a different voice at church than at home?" That question stopped her cold and she realized she did have a different 'voice' and demeanor at Church each Sunday than she did during the rest of the week. She vowed at that time to try to make her "Sunday Voice" her daily voice and that meant bringing Sunday joy home with her.

We would do well to make that our vow, too. We need to rejoice in Christ and His gospel every day. Seven days a week we should be grateful for His patience, thankful for our opportunity to serve Him--even if it does take time and effort--and humble at His sacrifice for us. Our lives should be filled with joy and rejoicing in Christ every day.

Preach of Christ. Do not limit your gospel teaching and discussions to Sunday or Monday Family Home Evening. Work His gospel into every conversation you can. Talk about gospel principles and truths while making dinner, cleaning the house, or working in the yard. You can work these truths into more conversations than you realize. Is your son struggling with school work? Talk to him about praying before he starts his homework, and praying during a test; then testify the Lord will hear and help.

Prophesy of Christ. Testifying to your children that the Lord will hear and answer prayers is one way of prophesying of Christ. Telling them of blessings they will receive for certain actions, such as paying tithing or living the Word of Wisdom, is another way. Be sure you share similar experiences from your lives so they can see that He does keep His promises. When blessings are granted to your children, remind them of how and by whom those blessings came.

Write of Christ. Keep a spiritual journal, encourage your children to keep one, too. Fill your home with scripture quotes. "And thou shalt write them upon the door posts of thine house, and upon they gates" (Deut 11:20). If you are writing to a child who lives far away, share your testimony and love for the Savior in every letter.

Then our children will always know who they can turn to for a remission of the sins—and they will have them…we all do. But, if we live more by faith than fear, they will know of our love for the Savior and for them. They will come to understand the gospel principles of repentance and redemption and they will, if they step on a landmine, know Who will heal them.

They will also know that we will still love them.

Living by faith, not fear, is the Lord's way.




Related Articles
Editor's Picks Articles
Top Ten Articles
Previous Features
Site Map





Content copyright © 2022 by T. Lynn Adams. All rights reserved.
This content was written by T. Lynn Adams. If you wish to use this content in any manner, you need written permission. Contact Jamie Rose for details.