Cocktail Culture Fashion Exhibit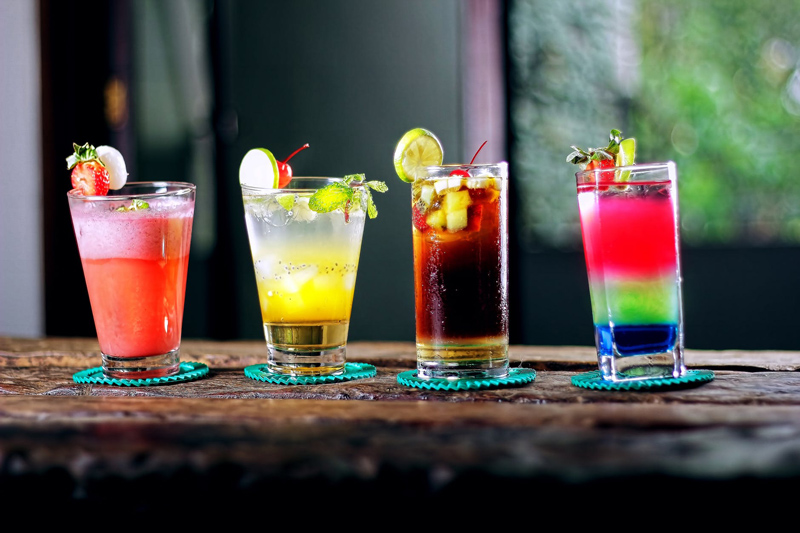 Headed to a cocktail party? What're you wearing? Get some ideas from a delightful new exhibit of cocktail fashion at the Museum of Art at Rhode Island School of Design (RISD). The display, called Cocktail Culture: Ritual and Invention in American Fashion, 1920-1980, is described on National Public Radio (June 12, 2011) as "an intoxicating exhibit of apparel, accoutrement, and ephemera" that emphasizes the value of the cocktail to the American drinking public for more than six decades.

The museum owns almost 60 cocktail dresses and evening gowns, many of which are part of this display. Some designers of note include Dior, Givenchy, and Trigere (all French) and American designers Norman Norell and Elizabeth Hawes, as well as Rhode Island's own designer sisters, Anna and Laura Tirocchi.

Other gems on display include 12 brooches and necklaces dripping in Swarovski crystals, notable for both their beauty and the fact Swarovski is sponsoring the exhibit.

According to Kate Irvin, Prohibition changed the way people in America drank. Before Prohibition, men typically drank in saloons away from home or in solitude, drinking from a secret stash hidden somewhere in the home. Drinking was a manly thing to do with men. Men and women did not enjoy cocktails together until speakeasies became a necessity. Says Irvin, who is a curator for RISD's Costumes and Textile Department, "By the time Prohibition ended in 1933, women had the vote, and the modern woman emerged -- cocktail in hand."

Adding female company to the mix seems to have made Happy Hour a bit prettier and more elegant than it was when still an all-boys convention. As the ladies dolled up for an evening on the town, the gents followed suit. The white-tie-and-tails look became the rage as savvy men ditched dirtied work clothes for tuxedos.

No longer could a bartender worth his margarita salt be caught dead serving such fashionably clad customers from just any old bar equipment, either. Bar glasses, shakers, and serving trays became works of art. The 1934 "Manhattan Cocktail Service," by Norman Bel Geddes, is a perfect example of form meeting function in remarkable style. When the sleek, silvery shaker and glasses are arranged just so on their matching serving tray, the skyline of Gotham City is clearly evident.

In an essay published in the Cocktail Culture catalog, Joanne Dolan Ingersoll wrote, "The cocktail is not just a drink, not just spirits combined with a mixer, but a spectacle, a symbol of American joie de vivre, prosperity, youth and unity." The art deco cocktail set, the dresses and the jewelry plus the additional 200 fashionably cocktail-friendly objects on exhibit, all provide an engaging glimpse into the time when joie de vivre and cocktails went hand in hand, in grand style.

Enjoy this exhibit in Providence until July 31, 2011.



Related Articles
Editor's Picks Articles
Top Ten Articles
Previous Features
Site Map



Follow @drinkandbemerry
Tweet



Content copyright © 2021 by Sandy Hemphill. All rights reserved.
This content was written by Sandy Hemphill. If you wish to use this content in any manner, you need written permission. Contact Sandy Hemphill for details.