Hobbies are Good for Health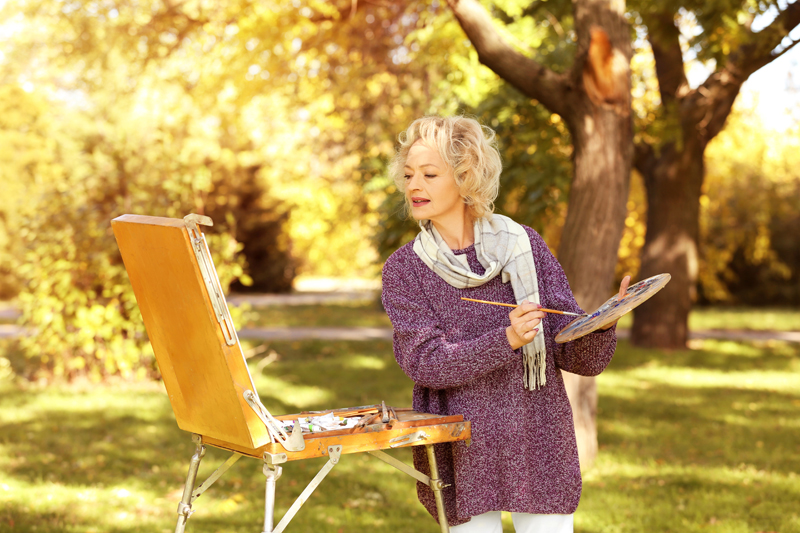 Throughout our busy lives, many of us noted other people who have had these really interesting hobbies, and said to ourselves, "I'd love to do something like that, but I just don't have time." Some of us were lucky enough to have interests and hobbies that we brought with us to older age. And still others keep working even though they'd like to retire, because they aren't sure how to spend their free time or how to find a hobby niche.

Exploring options for a hobby can be enjoyable if we approach it in the right frame of mind. Sometimes we think that we wouldn't be good at an activity, like playing an instrument, so we don't even give it a chance. We shouldn't give up, since studies show that if we choose hobbies that are mentally and physically challenging, we can enhance our health and quality of life.

Denise Parks, PhD, co-director of the University of Texas at Dallas Center for Vital Longevity conducted some valuable studies on the benefits of active hobbies. She comments, "It seems it is not enough just to get out and do something—it is important to get out and do something unfamiliar and mentally challenging. When you are inside your comfort zone, you may be outside of the enhancement zone."

There are numerous hobby choices that will keep us mentally and physically in shape. Just a few are listed here, and some in combination will keep our minds astute and our bodies toned:

•Birdwatching. Visiting parks, walking, reading and remembering information from research, all are part of bird watching.

•Digital photography. This hobby requires recollection of specific verbal instructions as well as reasoning to figure out how to use the camera and photo editing software.

•Live theater. Moving around, working with sets, memorization, and self-expression are all part of theater work.

•Quilting. Using computerized sewing machines demands reasoning and abstract thinking to create patterns.

•Ballroom dancing. Enjoying great music, exercising, and socializing are all part of ballroom dancing.

•Volunteering at a nature center. Walking, bending, planting, and more are some of the activities at wildlife preserves.

Many courses are offered at local colleges and senior centers that help explore options for an enjoyable hobby. Taking classes keeps our minds sharp and can introduce us to a potential long term activity that will benefit our brain and body.

I enjoy gardening, ballroom dancing, volunteering, writing, reading mysteries,and cooking. It's great to be able to combine exercise with a hobby and continue to learn while volunteering.

Through our hobbies, we can nurture our creative side with unexpected results. Grandma Moses abandoned embroidery because of arthritis. She told reporters that she turned to painting in her 70's in order to create the postman's Christmas gift!





Related Articles
Editor's Picks Articles
Top Ten Articles
Previous Features
Site Map





Content copyright © 2023 by Patricia Villani, MPA, PhD. All rights reserved.
This content was written by Patricia Villani, MPA, PhD. If you wish to use this content in any manner, you need written permission. Contact Patricia Villani, MPA, PhD for details.