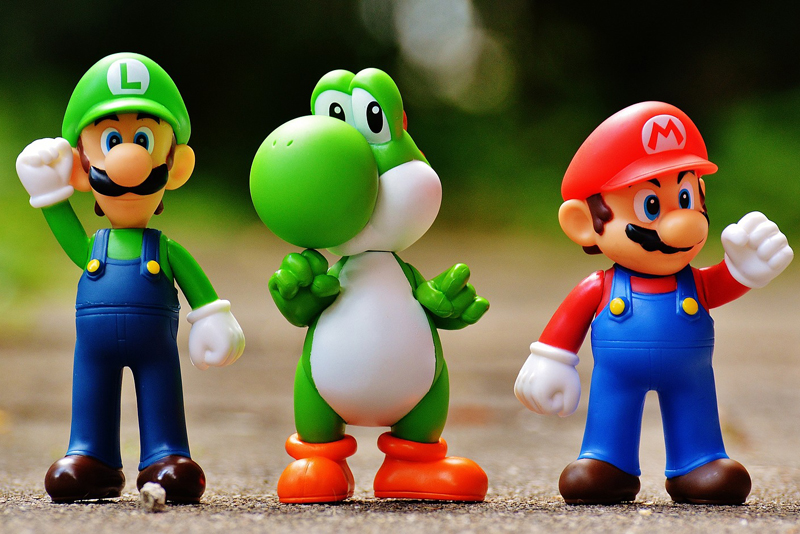 Happy Feet is a dancing penguin game, based on the movie. It tries to teach kids to respect their own talents even if they do not fit in with the crowd.
If you've seen the movie, you know the storyline. A little penguin is born, is named Mumble, and loves to dance. The other penguins want him to sing and don't appreciate his dancing skills. After ups and downs, all ends up happy and well.
The game progresses in a "move from dot one to dot two" style timeline, with you moving from task to task one after another. Each task can be replayed as many times as you wish to get the top score. There are several difficulty levels, so young kids can go through at easy, while older players can try the harder difficulty levels. It's no surprise if a gamer over age 7 does well on "easy" - the point of easy is that it is EASY and meant for very little gamers!
There are three main styles of gameplay. In one, you're waving the controller up, down, left and right in the Dance Dance Revolution style, along with disco hits such as "That's the Way I Like It (Uh Huh)". In the next, you hold your Wii controller sideways and use it to swim through the water, aiming for circles and other objects while breathing in bubbles. In the third, you're zooming down an icy slope, dodging rocks and gathering items. Cut scenes in between explain why you're doing a particular task.
I'm a fan of DDR, and I enjoy sports style games, so I would have thought this game would be generally appealing to me. However, the game is missing a creative spark. The levels all seem very similar to each other. When you're dancing, you get very little feedback on how well you're doing - if you do well, it doesn't seem to matter much. There's no energy to it.
I also really tried to have an open mind about the accents, but I found them bordering on offensive. It almost seemed that they were "trying to lure in the Hispanic gamers", but what they ended up doing is making numerous characters seem like Cheech & Chong, high on drugs, unable to speak a single sentence correctly. If I were a Hispanic mother, I doubt this is the sort of role model I'd want my children thinking was normal. It's very much like Jar Jar in the Star Wars story.
I do appreciate the general message - if you love to dance, and are good at dancing, don't feel badly when people put you down for not singing well. Shine at what you do best and love. With all the great game designers out there, and with the large budgets that movies get, I think they could have afforded to put out a better quality game to go with the message, that kids and adults would really enjoy playing. This just wasn't a best effort.
Buy Happy Feet from Amazon.com


Related Articles
Editor's Picks Articles
Top Ten Articles
Previous Features
Site Map





Content copyright © 2022 by Lisa Shea. All rights reserved.
This content was written by Lisa Shea. If you wish to use this content in any manner, you need written permission. Contact Lisa Shea for details.