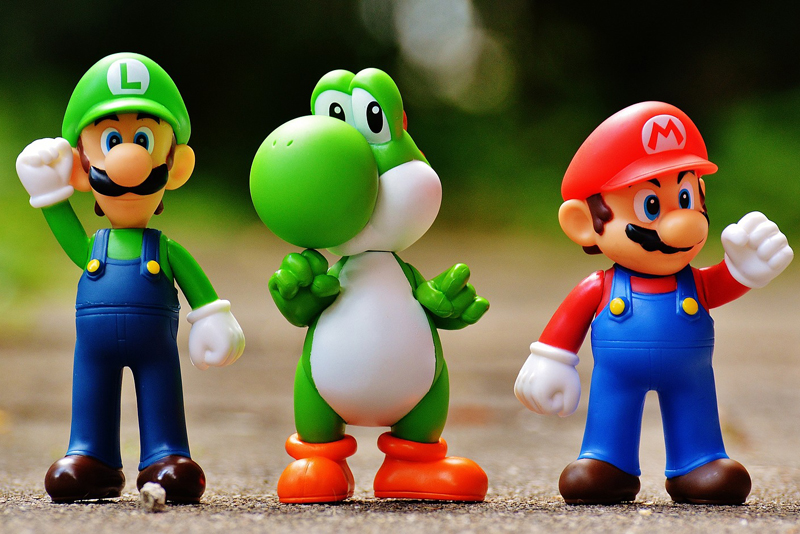 Set up to be a college student weekend party recreation, you get a good mix of bean bags, lawn darts, shuffleboard, ping pong ball bounce into cup, and other traditional games. You can actually get an arm work-out playing this!
It's important to keep in mind this is MEANT to be casual. This is the kind of game you have some friends over hanging out, toss remotes to each person and get in to play. There aren't complicated rules. You fling horseshoes just like horseshoes. You fling beanbags just like beanbags. Skee ball is just like the real game, rolling balls as quickly as you can. So is the shoot-the-basketballs-into-the-hoop. Yes, there's a Trivia game, but most of these are quick, easy skill games.
Some of these games are VERY frustrating at first. Both of us are dart players and darts in particular seems really hard to control. It takes a while to get the hang of "launching" the dart straight with their controller. Still, most of the games are intuitive and fun. Skee ball for example can be picked up by anyone and can be great fun right away. I especially like that both players are rolling side by side quickly, no waiting around for turns.
The graphics are traditional cartooney Wii graphics, which is fine for this party game. I wish they let you use your regular Miis here instead of having to create yet more profiles with more characters, but I'm sure they had their reasons. You can earn new hairstyles and such as you play th egame.
The jazzy "bar music" in the background is actually kind of fun, and I like how the outdoor games have random suburban back yard items. You really get the sense of casual back-yard America. I thought it was funny that they even included Jarts (lawn darts) since they're illegal now in the US! Too many infants had their heads speared by these dangerous things.
My only real complaint is that there are too many "delay for disappointment" things built into it. If I am having problems in darts I don't need a scowling player after every throw. In the real game of darts I accept my miss, focus on doing better and throw again. I don't throw a tantrum after each miss!
If you're looking for a high-stress head to head game of Halo, you're probably not going to have fun with this. However, if you've got some friends over for the evening, drinking a beer or two, laughing while you knock each other off the board in shuffleboard, it really can be quite fun. And it does get you some exercise while you're at it too!
Plus it's a game you can play with all ages - kids can challenge grandparents to beanbags and everyone can enjoy it.
Well recommended.
Buy Game Party 2 from Amazon.com


Related Articles
Editor's Picks Articles
Top Ten Articles
Previous Features
Site Map





Content copyright © 2023 by Lisa Shea. All rights reserved.
This content was written by Lisa Shea. If you wish to use this content in any manner, you need written permission. Contact Lisa Shea for details.