Can You Afford to Stay Home?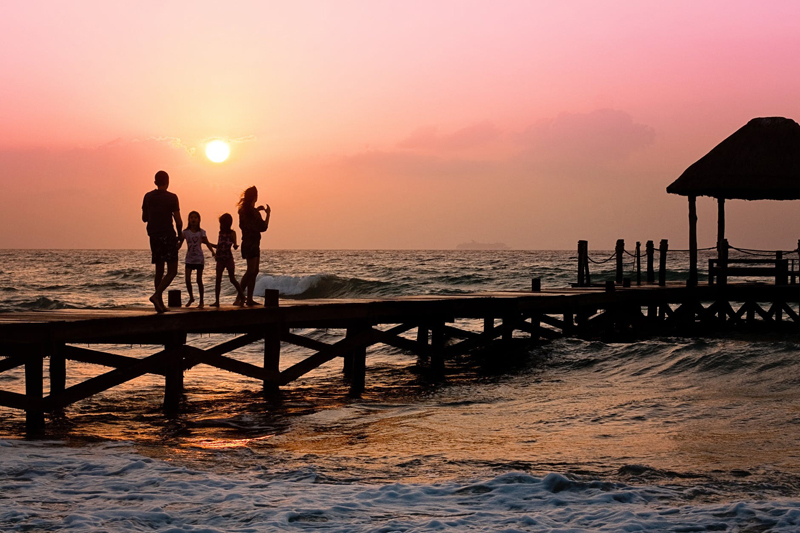 They say men never ask for directions but my husband's male friends are constantly asking us for directions on how I am able to stay home with six children. These men aren't horrified that we do it; they're awed. They want to help their wives come home, too.

I am thrilled so many men, from all religious backgrounds, yearn to have their wives stay home to raise their children, fulltime, with love. And, I believe that most working mothers ache to be home with their children, too. They want to be mothers, not employees. But many fear they can't afford it.

Having been raised by a single, working mother, I am very sensitive to that difficult situation. I know some women absolutely have to work.

Throughout the generations, prophets have encouraged mothers to stay home with their children if at all possible. They also understand that, for some, that is not possible.

This article isn't to debate which road is right for you. Rather it is to help some mothers decide if they can 'afford' to stay home.

First realize, few families can 'afford' it. Staying home is a sacrifice.
If you allow it, expenses will always chew up more than you make. There will always be important, valuable demands on your paycheck. Mothers who stay home do so because they are willing to give up many things they would like. They are willing eat hamburger instead of steak, repair clothes or hand them down instead of buying new ones. They are willing to say 'no'. Realize that staying home is a sacrifice, not something you do because you can 'afford' it. As one friend said, "if you wait until you can 'afford' it, you'll never come home."

So decide what you're willing to sacrifice to come home. Can you give up name brand clothing (for you and your children), convenience foods, and those extras that seem necessary but really are not? (A working friend has budgeted, among other things, $100 a month for horseback riding lessons for her daughter because the four-year old 'loves horses and it's good for her confidence'. I understand she is trying to give her daughter an opportunity she never had, but is the lesson worth the lifestyle?)

It's easy to say 'no' to ourselves. It's harder to tell our children 'no'. Can you tell your children 'no' to the extras you've trained them to expect? Better yet, can you now train them to earn the things they want? Join them on a paper route. Work beside them to earn their own money. Over time the efforts you put forth to help them will mean more to them than merely buying them things.

Take a hard look at what it costs you to work.
When I had four children, a working friend commented to me in the grocery store that I probably took home more pay than she did. I laughed out loud. After all, I only freelanced as a reporter and netted between $150 and $200 dollars a month from home. She was the full-time director of a non-profit foundation. But then my laughter turned into amazement as she told me what she paid for daycare for two children, commuting fees, a polished working wardrobe and all the convenience meals she picked up on her way home because she was too late or too worn out to cook. To my surprise--and her sorrow--our 'take-home' pay varied by only $100 dollars!

Sit down with a piece of paper and list how much you pay for daycare, commuting, lunches at work, a working wardrobe, family convenience foods? Write them all down. Total them up. They are probably higher than you realize. Now deduct that amount from your take home pay. What is left over? That is what you're actually earning for the bills. Can you trim or cut that amount from your budget? Decide how. Give up a cell phone, mow your own lawn, economize at the grocery store. Trim that amount and you can afford to stay home!

After you've cut back, can any remaining difference be earned from home?
Find a way you can earn any extra money. Daycare is in high demand. Can you watch one, two or more children? A friend quit teaching and actually earned more money with her licensed daycare than she did teaching full time.

What about using your talents? Paint portraits, teach music lessons or a foreign language, tutor. A friend of mine made several hundred dollars each month selling handmade soaps.

A family in our branch runs a lawn service together during the summer. They work together and the children get a percentage. The rest is banked for later. With eight children they've been able to keep the mother home and pay cash for all their children's college educations out of that fund! They work hard, but they work together.

Think of unusual opportunities to earn money. One mother buys older, used sewing patterns at garage sales and sells them on E-bay. I've watched bids for vintage wedding dress patterns and popular Halloween costumes earn her a $100 or more!

During a financially difficult time I delivered papers for two years and loved every step. The early morning route allowed me to stay home, get good exercise and return home most mornings before my children were even awake. Though we've moved, I still miss my route.

Trust the Lord.
Seventeen years ago, while holding my newborn son, I wept as I searched the paper for job opportunities. I did not want to put my baby in daycare but, as struggling college students who would be coming up short $700 a month if I didn't work, I didn't know how we could afford to live without my income. For days I wept and searched for the 'right' job and prayed. I told the Lord I had faith He could help us.

That's when He boldly asked, 'then why are you even looking?"

Wow! Lesson learned. I closed the paper immediately and stopped looking. I put my trust in the Lord by my actions, not just my words; and He has not failed us in almost two decades.

Yes, staying home hasn't been easy. We've given up a lot of 'things' but I haven't had to give up my children--and I am grateful for that priceless blessing every day.











Related Articles
Editor's Picks Articles
Top Ten Articles
Previous Features
Site Map





Content copyright © 2021 by T. Lynn Adams. All rights reserved.
This content was written by T. Lynn Adams. If you wish to use this content in any manner, you need written permission. Contact Jamie Rose for details.