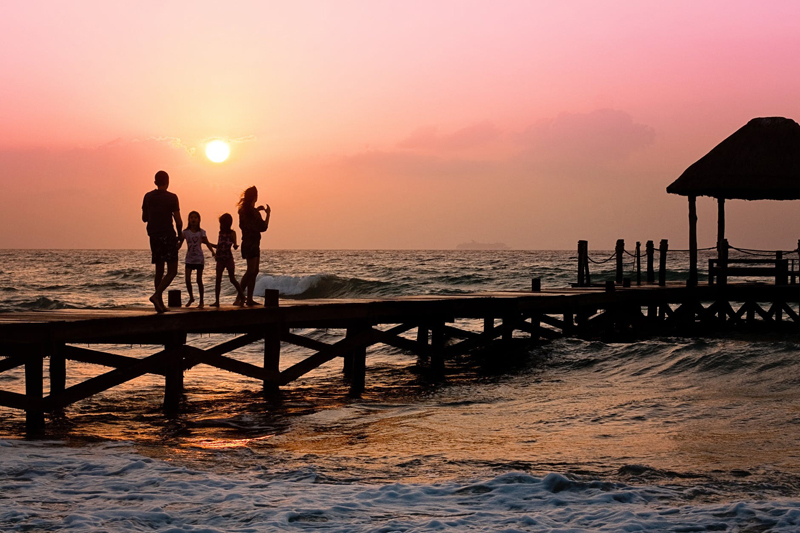 Relief Society is the auxiliary of the church created for women. At the very first Relief Society meeting Emma Smith, wife of Joseph Smith, exclaimed, "We are going to do something extraordinary!" (Minutes of the Female Relief Society of Nauvoo, 17 Mar. 1842). It is now one of the oldest women's organizations in existence and has been doing extraordinary things for more than 150 years.
The organization began in Nauvoo, while women of the church worked together to make clothing for the men who were building the temple. They discussed a desire for an organization, and a plan was submitted to Joseph Smith. It was decided that the organization should have a charitable focus, designed to bless the lives of the women who belonged and to allow them to learn to love one another by serving each other. It also allowed women to gain knowledge and skills at a time in history when education for women was devalued. The Relief Society was formed and went immediately to work fulfilling its purpose.
The organization went into hiatus for about twenty-two years after Joseph Smith was murdered, as church members struggled to escape persecution and find a safe haven. However, the women kept the principles of the Relief Society in their hearts and in 1866, with the Saints settled finally in Utah, the Relief Society began again. The women were instructed to teach themselves, rather than relying on their male leaders.
In 1877, Utah women, who had been voting since 1870, lost that right due to actions taken by the federal government. The Relief Society became active in the women's suffrage movement and joined the National Council of Women. In 1914, the organization began to publish a magazine to aid in the goal to have Latter-day Saint women become the most informed women on the planet. The Relief Society's charitable work expanded far beyond local organizations, helping to provide food and clothing during various wars and tragedies.
In 1971, it was announced that all women ages 18 and over who were members of the church would automatically become members of the Relief Society. Today, the organization functions world-wide, with local groups run by a three-woman presidency and a board. The international organization is also run by a three-woman presidency and a board. It continues to change to meet the needs of new times and a very diverse membership. A spiritual class is held during the three-hour block of meetings held each Sunday. In addition, a monthly weeknight meeting is held in which women learn the skills that will make them self-sufficient, confident and spiritual. In various meetings women have learned to change tires, sew, make bread, fix leaky pipes, and perform basic car maintenance. Other Relief Societies offer foreign language training, literary study groups and exercise classes.
Several essential programs are placed under the direction of the Relief Society. Visiting teaching is one of the most important. Under this inspired program, each woman is assigned two women who are given the privilege of watching over her and caring for her. A compassionate service leader makes sure that needs of members are met. She might ask women to bring meals to a new mother, find transportation for a woman so that she can go to the doctor's office, or recruit volunteers to do basic housework for an elderly sister. There is also a literacy program that trains members to teach adult women who cannot read. Women are given assistance in preparing for difficult times as they learn to can, store food, gather emergency supplies and develop survival skills. Women also provide assistance to the greater community around them. The motto of this organization is "Charity never faileth." Its goal is to celebrate the very best that is womanhood and it honors homemaking, marriage and motherhood as divinely important roles for women at a time when most women who choose these roles find themselves devalued.
Gordon B. Hinckley, president of the church stated: "There is strength and great capacity in the women of the Church. There is leadership and direction, a certain spirit of independence, and yet great satisfaction in being a part of this, the Lord's kingdom, and of working hand in hand with the priesthood to move it forward." (Ensign, Nov. 1966, 68)
This is an extremely comprehensive program designed to look out for the welfare of all its members. The recently adopted Relief Society Declaration includes the statement that "our lives have meaning, purpose, and direction." The Relief Society strives to help us to find those three things and to achieve our greatest potential. The program works because the women believe in themselves and their abilities and because the leadership of the church has equal or even greater faith in and respect for its women.
The Relief Society Declaration

Relief Society: Where It All Began
You Should Also Read:
More FAQ about the LDS Church
Converted to Relief Society
Visiting Teaching: Shelter From Life's Storms


Related Articles
Editor's Picks Articles
Top Ten Articles
Previous Features
Site Map





Content copyright © 2022 by Terrie Lynn Bittner. All rights reserved.
This content was written by Terrie Lynn Bittner. If you wish to use this content in any manner, you need written permission. Contact Jamie Rose for details.