Mother Nature joined forces with the ancient Sumerian beer goddess, Ninkasi, as relentless showers pummeled the Mid-Atlantic States of the USA from June 23 through June 28, 2006. Swollen rivers spilled like silt-infused molasses across a five state region. In the 4th worst flooding of the Delaware River on record, Federalsburg, MD became waterlogged with 15.2 inches of rain in the 6-day period. Other areas throughout Virginia, New Jersey, New York, Pennsylvania and DC endured average rainfall of 10-13 inches during the water-soaked week.

All this, from an air-locked tropical depression off the coast of North Carolina…

Newscasts were peppered with devastating images of the submerged cities of Easton and Reading in Pennsylvania; flooded cars in Alexandria, Virginia; reports of sixteen weather-related deaths; and the eerie portrait of a felled 140-year-old American Elm on the White House lawn that threatened to change the reverse-side of the twenty-dollar bill The Delaware, Susquehanna, Lehigh, and Schuylkill Rivers reached crests well above flood levels. In Easton, Pennsylvania, where the Delaware and Lehigh Rivers converge, crests measured-in at 37.09 feet. (17 feet above flood level)

Weyerbacher Brewing Company, located in an elevated neighborhood of Easton, Pennsylvania, operated as usual, despite water restrictions imposed on the residential members of the community. Barbara Lampe, Vice President of Weyerbacher, indicated that manufacturing facilities, if able, were permitted to proceed with normal business routine, in accordance with local regulations.

Jay Misson of Triumph Brewing Company in New Hope, Pennsylvania, watched as the waters rose, completely shutting down the main corridor leading through the town to Lambertville, New Jersey. Although 33% of the residents and 75% of the businesses needed to seek higher ground, Triumph (Gold Medal winner at the Great American Beer Festival 2005 for Triumph Honey Wheat; Silver Medal winner for Triumph Dunkel; Bronze Medal winner for Triumph German Pilsener) remained open and busy. "You can reach us by the back roads," said an enthusiastic Misson. Lisa Fricke of Porterhouse Restaurant & Brewpub in nearby Lahaska, PA, agreed. "People were a little more ready for it this time."


Across the river in Lambertville, murky silt and turbid water swelled the parking lot at River Horse Brewing Company, but stopped short of the upper end where the brewery operated.

Dogfish Head Alehouse in Gaithersburg, Maryland, took a $10,000 hit when persistent water blistered wooden floors and damaged windows, but they never lost power. As the rain continued in intermittent surges, manager Jack Nickolaus joked about building an ark. When the skies finally cleared, recovery was swift. "We were blessed," said Nickolaus. By Monday, July 3rd, DFH broke their sales record for the day by $1500.

In Harrisburg, Pennsylvania, 125 miles west, the Susquehanna was doing her best to bring back memories of Hurricane Ivan of 2004. That year, Troegs Brewery was completely shut off from both sides. This time, however, the Swatara Creek, a tributary of the Susquehanna that flows through east-central Pennsylvania, took the heat, allowing both Troegs and Appalachian Brewing Company to suffer no ill effects.

For the most part, it was as if Ninkasi had put an invisible shield around her beer lovers, protecting brewers and their operations from the surging tributaries. Waters receded quickly in most areas, while patrons looked to their local brewpubs for a return to celebratory stability.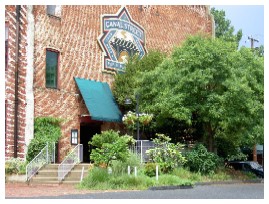 Those acknowledging business-as-usual, despite the storms, were widespread: Barley Creek Brewing, Tannersville, PA; Bethlehem Brew Works, Bethlehem, PA; Brickskeller, Washington, DC; Canal Street Pub & Restaurant, Reading, PA; Harvest Moon Brewery/Café, New Brunswick, NJ; Krogh's Restaurant and Brewpub, Sparta, NJ; Legacy Brewing, Reading, PA; Lion Brewing, Wilkes Barre, PA; Long Valley Pub & Brewery, Long Valley, NJ; Manayunk Brewery, Philadelphia, PA; Old Dominion Brewing Company, Ashburn, VA; Pocono Brewing Company, Swiftwater, PA; D. G. Yuengling & Son, Pottsville, PA; Ship Inn, Milford, NJ; Tiki Bar on the Ragin' Manatawny, Earlsville, PA.

Among the glowing reports of recovery, however, some communities remained devastated. Trenton, New Jersey, on the Delaware River, did not fare so well. Trenton Island, the riverside neighborhood hit hardest within the state capital, was slammed with devastation. Route 29 closed for three days. By Monday, July 3rd, more than half of the homes were still unfit for human habitation. In an effort to help suffering community residents, those untouched by threatening waters looked for ways to help.

The Brew Cellar at Joe's Mill Hill Saloon, Market & South Broad Streets, in Trenton served up the suds with music reaching the sky in a rock-and-roll benefit concert for the Island residents on Saturday night, July 8, 2006 at 8:00 p.m. Organized by Kyle Helm (of the Trenton-based band Pats!e) and the local newspaper, The Trentonian, the happening showcased five local rock bands who offered their time and talent for the community. Featured in the electrifying event were some of the most sizzling show-stoppers in the area: Pats!e, The Frantic, BurnWest, Tower Open Fire, and (Philadelphia-based) Muffy.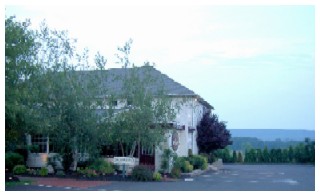 Such community focus is only a starting point, but one that promises to uplift spirits and return life to its normal scope. In areas where the flooding receded quickly, the grass is greener than it has ever been at this time of the year.

…and the grass is always greener at the local brewery.

Cheers!