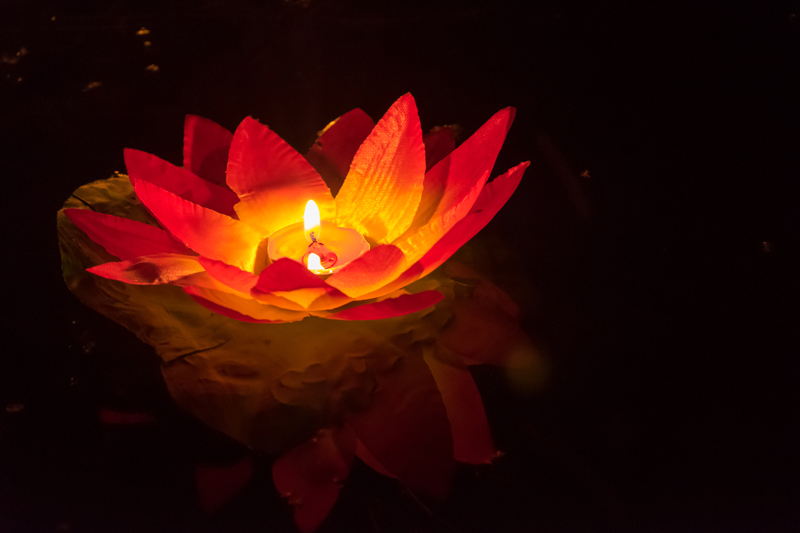 When we lose someone we love, the very core of our existence can be shaken. Suddenly we are thrown into a phase of life we are not prepared for, even if our loved one was sick prior to leaving the physical world. The loss of someone dear to us can knock us off balance for a time, and to recover we need to heal our own inner being. The grieving process is not easy, but we can look into our hearts to understand that loving bonds are not broken, and that the true essence of life is never-ending.

In our shock over our loss, we enter an altered state of mind that shuts out pain and numbs our thinking. It helps get us through the next few hours, the next few days, without facing what we fear most when losing someone we love…..the loss of physical touch, the loss of their voice and sound of their laughter, and the loss of their presence in our lives. Arrangements are made and we move through the necessary activities in an almost robotic way. When reality finally hits, our broken hearts ache. We are grief stricken and often in denial. Depression can set in. These feelings may be accompanied by anger towards our loved one for leaving us, or anger towards a higher power for taking away someone so precious to us. Sometimes we back away from our faith instead of leaning towards it for solace, because in our sorrow we cannot see the love and comfort that is there for us. This is a time when our faith and spirituality can ease our pain if only we'd allow it to happen.

Everyone grieves in their own time and in their own way. It is important to embrace the sadness so that it can be released. As human beings we are wired to emotionally connect with others in relationships, and when our dear ones leave us it is natural to feel empty, alone, and even abandoned. It is difficult to imagine going on without them. But there is hope, peace, and life still ahead. It is during our time of grief that we need to look within, to realize physical life is just a part of our eternal existence. The love we shared with our partners, family members, and friends will never die. That love will always flow between us because our loved ones will live on in spirit form, and they are always with us even if we can't see them with our eyes or touch them with our hands.

Just as we are born with a unique spirit within, the spirit in each of us continues on after we shed our physical bodies. Bodies are not perfect and will perish one day, but the spirit is enduring and free from physical bounds. It may be hard to believe, but there is evidence of this if one opens their mind to see the invisible. We have heard of near death experiences, objects moving or voices being heard without explanation, mediums who have channeled spirits to comfort surviving loved ones, deceased people visiting in dreams, and even the sightings of spirits. With so much awareness to substantiate that the departed still exist, we have to believe that our loved ones are not gone forever, but are only in another realm filled with love and peace, surrounded by other souls whom they love. We need to have faith that they will always be with us in spirit, and we will indeed see them again one day.

To celebrate the lives of our relatives and friends we can cherish our memories, conduct rituals during special days and holidays, plant flowers or trees in their honor, set a special stepping stone into a garden, light candles to represent the joy they brought into our lives, speak with them as if they are here with us, and remember them in our meditational thoughts and prayers. Doing these things can affirm the special bond we once had, and still have now with the ones we love. They will always remain in our hearts, minds, and thoughts, and it should comfort us to know that they have found tranquil rest. Looking within, and living fully in the moment with the intention to love and to give, will help us move on and find peace. It will also pay tribute to our loved ones who have passed into the spirit world.



Related Articles
Editor's Picks Articles
Top Ten Articles
Previous Features
Site Map





Content copyright © 2022 by Debbie Grejdus. All rights reserved.
This content was written by Debbie Grejdus. If you wish to use this content in any manner, you need written permission. Contact Debbie Grejdus for details.