Connecting With the Spirit of a Deceased Loved One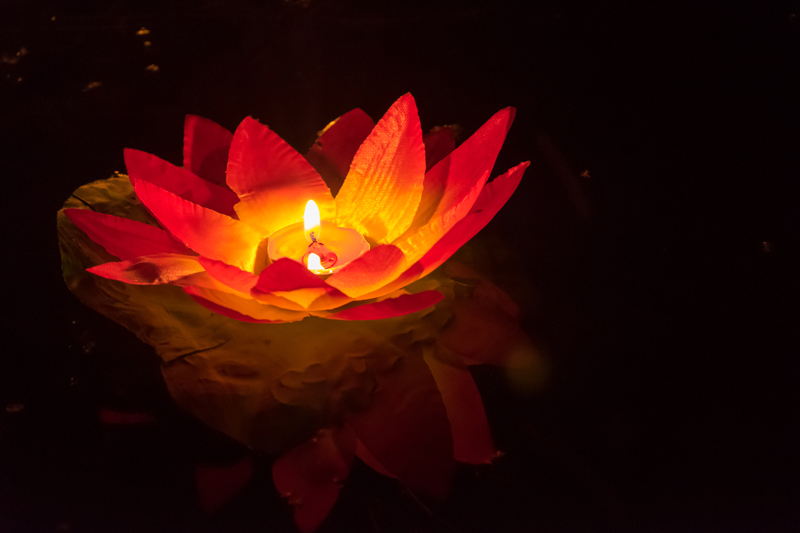 Some people believe that once a person dies they are gone forever, that there is nothing more to life. The physical body is like a set of clothes, and when the body is no longer functional the spirit will leave it behind and move on. Although gone from the physical realm, it is possible to connect with the spirit of a deceased loved one. I will share with you my experiences with the spirit of my recently deceased boyfriend.

I've learned that you have to be open to the possibility and wholeheartedly believe that a connection is possible. I started believing shortly after my boyfriend passed on. It was because of my need and desire to stay in touch with him. I started talking with him like he was still here with me. I started a journal where I jotted down memories and also wrote to him. I put my favorite pictures of him in frames and set them out so I could look at him and feel like he was present. I would listen to music, music he enjoyed and music we shared.

Strange things started to happen in the apartment we lived in together. A door handle jiggled when nobody was there. I returned home to find all four dining chairs turned away from the table in exactly the same way. The treadmill and dishwasher turned on all by themselves. One night I looked at his picture and reminisced about our first date, talking out loud to him in the quiet room. I looked away from the picture for a few moments and the scent of a man passed by my face. It was my boyfriend letting me know he was there with me. I've even asked him to help me find things, and he has helped me to locate the missing item or find something I need.

I have come to realize that grief is a block that prevents me from reaching his spirit. If I can get myself into a peaceful state and ask him to come see me in my dreams, he will do so. I've never had dream control, nor do I think I have it now. My dreams are usually a bit disjointed and a little strange. When my boyfriend visits, the dreams feel different and make sense. I have on more than one occasion asked him to visit me, even asking for specific things. Several times he has come to me the very next morning while I am dreaming. He aims to please me and does what I ask of him. For example, if while I'm awake I ask him to come hug me, he will give me a hug in my dream. In one of my dreams he appeared in his spirit form, a white shapeless being with a high vibration that I could sense and hear. A white hand emerged and took my hand. I recognized the touch as unmistakably from my sweetheart reaching out to me.

A member of his family went to a medium. My boyfriend came through and mentioned me, indicating that he loves me a great deal. For someone who was not too verbally expressive in the physical form, he wants me to know now how he feels and that we still share a loving bond. He remains close to me in my heart, and I will always have our memories. There are times I have felt great peace thinking of him and knowing he is close to me. I have even felt euphoria that I have never felt before, especially if I am at events that he enjoyed most. It is like he is within me and enjoying those moments through me.

There are many ways to make contact with the spirit of a deceased loved one. Many people have their own special stories to tell about their experiences. Although a veil separates us from our dearly departed and we can't see them, they are still with us. Believe and know that our loved ones are close and are aware of what is going on in our lives. Finding peaceful time for yourself, even through meditation, can bring you closer to a connection. Open your mind and heart, develop your inner being, and realize that you have the ability to communicate with the spiritual realm. Love never dies, and loving bonds do remain.



Related Articles
Editor's Picks Articles
Top Ten Articles
Previous Features
Site Map





Content copyright © 2022 by Debbie Grejdus. All rights reserved.
This content was written by Debbie Grejdus. If you wish to use this content in any manner, you need written permission. Contact Debbie Grejdus for details.