SciFi Channel Adds Original Series, Late Night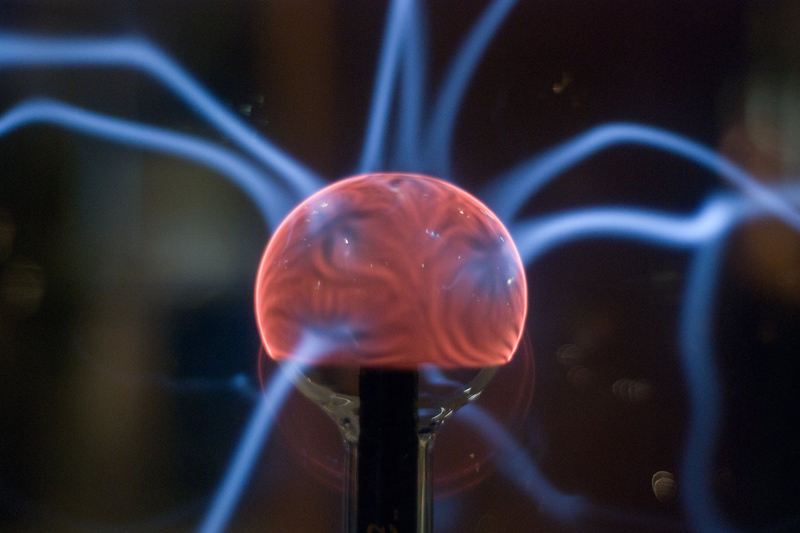 Every summer in Pasadena, Calif. both cable and broadcast networks appear at the Television Critics Press Tour to announce new television shows and trot out their brand new stars for interviews and such. The SciFi Channel is no exception, and this time they've announced a few new original shows in addition to their previously released slate. Debut dates were not provided for most. Here's the list:

"Outpost": This miniseries adventure is from Lynda Obst (she did "How To Lose A Guy in 10 Days," although we're not sure why she'd want to brag about that…) and focuses on a group of private explorers in the near future. They've taken over a NASA research base, now that the government has abandoned it because space exploration is too expensive. Our heroes go to a distant planet and establish a colony, but discover an ancient artifact buried beneath the surface. Just off the top of her head this editor can think of a bunch of books/movies and TV shows that tackled a similar angle, like "Total Recall." We'll have to see if this new offering gives us any new perspective.

"Painkiller Jane": Expected to air starting January 2007, this is a one-hour action series about a female superhero (based on a comic book). It's the tale of Jane Vasko, a young researcher hoping to solve a drug addiction epidemic. She becomes a DEA informant when she learns about a conspiracy and a secret research program, but is a target because of it. When exposed to an experimental "cure," Jane is suddenly impervious to sickness and injury but not pain, and discovers new abilities as she goes. Then again, she also has less than a month to live. But SciFi has greenlit this show for 22 episodes, so we're guessing she somehow makes it through.

"Devil's Advocate": This one-hour conspiracy thriller series tells the story of a theology professor who's hired by a corporation to find out the truth about things like secret societies, religious espionage and genetic research. Sounds like "The X-Files" meets "The Da Vinci Code" to us. The devil's advocates are a team that decides which of these cases can be explained naturally, or if there's superstition involved (think Scully). This one's from James McCord of "Earth: Final Conflict."

"Witch Doctor": This series we're excited about, if only because creator Ben Edlund was the force behind "The Tick" and a writer for "Firefly." A guy named David seeks alternative treatments to his ailments because western medicine can't cure him. He encounters a doctor with strange healing powers—and then is imbued with those powers himself. He takes over the clinic and a secret medical network for the magical world, and teams with a female healer to investigate the supernatural and help others. Supposedly, it's medicine mixed with human comedy.

"Stoner": A comedy series, we're thinking—at least, that's what it sounds like. In L.A., superheroes exist and are considered celebrities. Then Greg comes along and is thrust into stardom as a new hero—only he doesn't actually have any superpowers. Angst ensues. What's a regular guy to do?

"George Noory": Everyone's favorite late night radio host is coming to TV! Ooh, we can't wait. If you've never heard "Coast to Coast AM," you're missing out. We're talking the paranormal, we're talking UFO sightings, we're talking how to buy a tract of land on Mars, we're talking all things Fortean—his TV show is bound to be more of the same.

"Alien Invasion": This computer-animated comedy is like Adult Swim, only on SciFi Channel. It's a half-hour comedy about two incompetent aliens and their attempts to take over the world from Venice, Calif. They aren't even the strangest people there. We're thinking Pinky and the Brain: "What are we going to do today, Brain?" "Try to take over the world!"

"Prove It": SciFi moves into game show territory with this reality show produced by the other Mark Walberg (that is, Mark L. Walberg of "Antiques Roadshow" fame) in which a panel discussion tries to prove or disprove sci-fi based theories. It's hosted by Mark DeCarlo.

Please note that Bellaonline.com has no relationship with the SciFi Channel and cannot answer queries addressed to that network.


You Should Also Read:
SciFi Channel


Related Articles
Editor's Picks Articles
Top Ten Articles
Previous Features
Site Map





Content copyright © 2023 by Helen Angela Lee. All rights reserved.
This content was written by Helen Angela Lee. If you wish to use this content in any manner, you need written permission. Contact Helen Angela Lee for details.