Using the Night to Find Spiritual Answers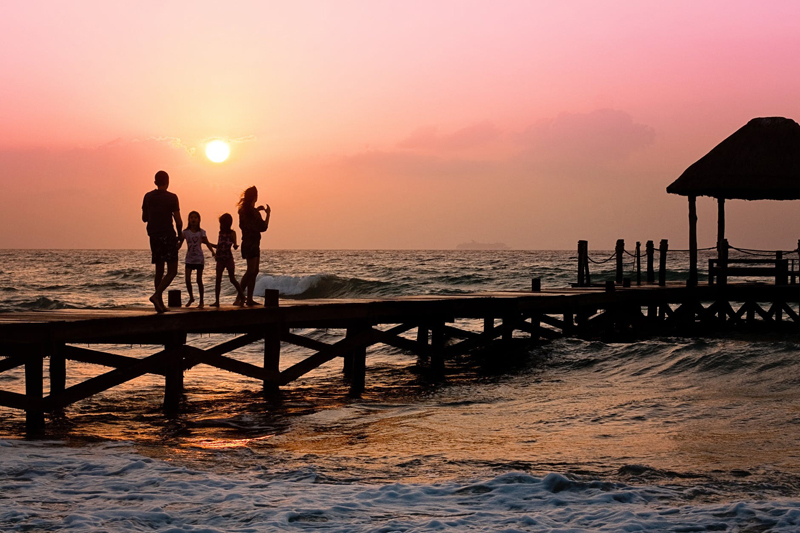 Many fear the night. Others spend their last moments before sleep letting their minds wander after foolish imaginations. Yet, God created the night and pronounced it a good thing--yea, a very good thing. After He created the earth and separated the light from the day, "God saw every thing that he had made, and, behold, it was very good." (Gen. 1:31)

Night was created by Him for good and divine purposes: for signs, to mark the passage of time, grant rest, and allow us quiet moments "to commune with your own heart upon your bed" (Psalms 4:4). What a wonderful purpose for night!

Christ, Paul, Joseph of Egypt, Lehi, Nephi, Daniel and more all spent at least some of their quiet, private hours at night communing with and receiving inspiration from the Lord. As I've read about their experiences in the scriptures, I've been awakened to the peace and opportunity night gives us for deep spiritual reflection and prayer.

When it is dark and the family is sleeping in their beds, there are few distractions. Phones rarely ring. There are no televisions, video games or computers flickering away in front of us. Music and noise are reduced. The world is as peace.

It was during night's peaceful hours that the birth of our Savior was announced.

During the privacy of a secluded day and a full night, Christ prayed for guidance in selecting His twelve apostles. Still later, during the intimacy of night, the Savior prayed for all of us in Gethsemane. Night has embraced some very sacred experiences.

Moses, Job, Jacob, Isaiah and modern-day prophets have all received glorious visions during the night. Angels have visited, prayers have been answered, warnings given, guidance received and peace granted, all while the tears of men and women have watered their pillows by night (see 2 Nephi 33:3).

Isaiah testified, "Thou wilt keep him in perfect peace, whose mind is stayed on thee" (Isaiah 26:3). Whose mind is stayed on Him, even at night.

So many times our minds wander into useless paths while we lay in our beds waiting for sleep to find us. In those moments, when we could be communing with God, we stress finances, children, jobs and marriages. We fret over what we will do about them without much thought to asking what He would have us do. We mentally rub open old wounds, mull over misunderstandings and spend our last moments of wakefulness swallowed by things that cannot speak calm nor bring peace. Is it any wonder so many have a difficult time sleeping or wake not feeling rested?

Jacob reminded his beloved brethren to remember "the awfulness of yielding to the enticings of that cunning one. Remember, to be carnally-minded is death" (2 Nephi 9:39) Oh, how Satan does entice us to be carnally-minded at night! With cunning he even convinces us our night-time worries are important…that we have to worry in order to solve our problems.

So what can you do to redirect your thoughts at night?

Try continuing in prayer. You don't have to be kneeling down to do this, just let your prayers continue to reach to the heavens.

Count your blessings. As the song says, 'name them one by one'.

Ponder on the scriptures. Think of your favorite scriptures. If you don't remember them verbatim at least reflect on their meaning.

Search for insights to your favorite scripture stories. Find new ways to apply them to your life right now.

Reflect on your Sunday lesson, recall a favorite Conference talk, let your mind sing the words of your favorite hymn.

The night belongs to God and He sends peace to those who give their minds over to Him. We don't have to let our minds worry or wander at night. Instead, we can turn to Him in prayer and thanksgiving, reflect on His blessings and His truths and be "transformed by the renewing of (our) mind" (Romans 12:2). Yes, even the mysteries of God can be unfolded (see Moses 2:9) and we can find our understanding enlightened through quiet, consistent communion when all the world is asleep.

Jacob admonished his brethren to remember that, "to be spiritually-minded is life eternal." (2 Nephi 9:39). It is good advice both day and night. The night is a perfect time for quiet prayer and pondering upon our beds. And, as we treasure up in our minds continually the words of life (see D&C 84:85), we will find ourselves more refreshed than if we did nothing to grow spiritually.



Related Articles
Editor's Picks Articles
Top Ten Articles
Previous Features
Site Map





Content copyright © 2022 by T. Lynn Adams. All rights reserved.
This content was written by T. Lynn Adams. If you wish to use this content in any manner, you need written permission. Contact Jamie Rose for details.