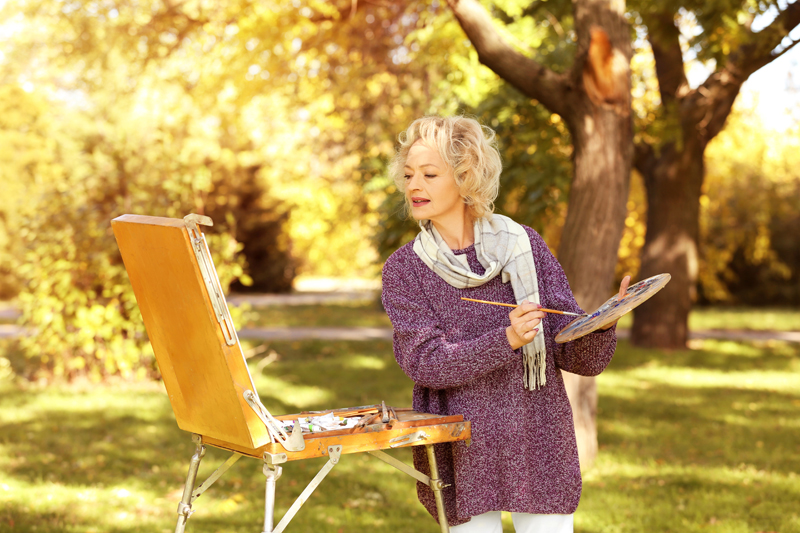 Pet therapy, also known as Animal Assisted Therapy, involves any interaction that individuals have with animals to make them feel better. Apart from the possibility of small pets causing falls for frail older adults, pets provide multiple benefits to older persons and can greatly enhance their quality of life.

Studies show that pets affect our health in a positive manner and in several types of circumstances. For example, dog ownership is associated with lower heart attack risks and increased survival one year after a heart attack. Older pet owners walk significantly farther when they walk with a dog, and talking to a pet rather than a person is associated with lower heart rates. The list of benefits regarding pet ownership also includes reductions in loneliness, agitated behaviors, and depression, and increases in engagement, well-being, nutritional intake, and social interactions.

Not just cats and dogs but also fish, birds, and other animals can reduce loneliness and encourage healthy behaviors as well. For example, researchers from Purdue University noticed that residents of special care units of Alzheimer's patients began to eat more healthfully when aquariums were introduced into their dining rooms. In another study conducted in northern Italy, seniors who were given canaries had fewer cases of depression in comparison to those in the study without pets.

If we would like to take advantage of the positive effects of owning a pet, it takes just a bit of careful planning. Issues to think through before adoption include:

Type of pet. Give careful thought to what would be the right kind of pet to adopt. Dogs, for instance, make wonderful companions but demand greater care and training than cats, birds, or fish.

Responsibility. If we live alone and are always on the go, we have to consider which type of pet would be best. Some pets do not thrive without company.
Future situations. Will you be making a move in a few years? Some apartments and retirement communities have regulations that would affect the type of pet you could bring with you.

Allergy considerations. Allergies to pet dander are common, and if present, we will need to research which pets are less likely to trigger allergic reactions.
Cost. Older persons living on a fixed income must be extra conscientious about planning for the additional costs associated with caring for a pet.

Contingency care. Planning for the pet's future is important in the event that we are no longer able to care properly for the animal or if we die. It is recommended that we select a suitable caretaker, discuss the matter with this person, and be sure to leave some funds for the animal's care in bequests. Each year animal organizations have to make decisions about pets left homeless when their owners do not plan for their care.

I don't have pets because of my serious allergy problems, but all of my friends do and they would not consider living without them. Pets have changed the lives of so many people of all ages by offering love, loyalty and friendship to so many who have lost most of their friends and family to older age.



Related Articles
Editor's Picks Articles
Top Ten Articles
Previous Features
Site Map





Content copyright © 2023 by Patricia Villani, MPA, PhD. All rights reserved.
This content was written by Patricia Villani, MPA, PhD. If you wish to use this content in any manner, you need written permission. Contact Patricia Villani, MPA, PhD for details.