CD Review - Richard Hatch's The BSG Memoirs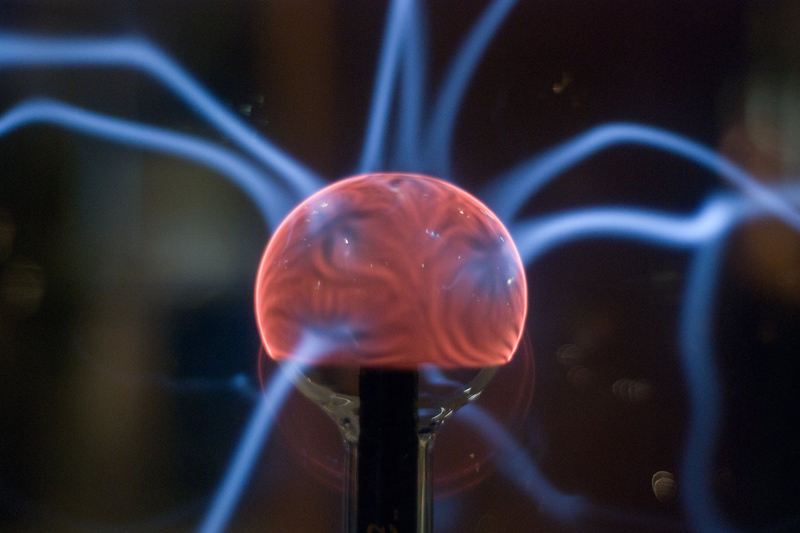 Fans of the 1978 series "Battlestar Galactica" and its 2003 reboot know how involved actor Richard Hatch has been in BSG fandom - from the beginning, when he was cast as Apollo for the short-lived show, to his failed attempts to get a continuation of BSG on the air, and his turn as recurring character Tom Zarek on the SyFy Channel's version of the story. 


It has been almost 35 years since BSG made an impression on pop culture, one that has been almost unheard of for a show that lasted just one season. Recently, Hatch released the CD "From Apollo to Tom Zarek: The Battlestar Galactica Memoirs," where he's put together his recollections of his BSG experience - an experience unique to him, the man who bridged the gap between the first "Battlestar Galactica" and the new one. If you're a fan of either of the shows, and interested to see it through Hatch's eyes, this is a great, snack-sized autobiography that will keep you interested and entertained. 


I first met Richard Hatch during the Galacticruise, a 30th anniversary celebration of the show "Battlestar Galactica." Like his character Apollo, Hatch is charismatic and charming. Unlike the straight-as-an-arrow Apollo, though, Hatch is flirtatious, fun-loving, and outgoing - and he truly seems to like hanging out with fans. I'll be frank and admit that, after meeting Hatch, I have had a hard time thinking of Apollo in the same way as before. Instead of the smoldering, suffering, upright hero, I can only envision Richard Hatch - a cool actor guy whose passion has become the TV show that he starred in over three decades ago. 


But this isn't necessarily a bad thing. Hatch is witty, and articulate, and interesting - and, like most actors, he likes the sound of his own voice. He enjoys talking about himself. He tells great stories about the show, about his career, and the world that Glen A. Larson created back in the late 1970s. He truly respects the effect his little show had on the lives of those who watched it. And his memoir is like him - soundbite-friendly, animated, fun.


For those of us who've watched BSG ad nauseum in reruns for years, this CD includes everything you'd want from such a memoir - behind-the-scenes information, a bit of dishing about other actors, competitiveness on-set, frustration over character development, the end of the show, a campaign to resurrect BSG, feelings about the new show and an evolution of thought. The type of information that only a BSG actor could offer, such as the fact that the warrior uniform, as Hatch put it, was "probably the most uncomfortable outfit I have ever worn in my entire life."


Yes, much of this information has probably already been re-hashed in interviews and conventions that Hatch has attended, but it's now being presented within a coherent narrative. For me, the most interesting part of the tale was Hatch's attempts to get a continuation of BSG, called "The Second Coming," on the air. As we all know now, that attempt failed, and SyFy went with Ron Moore's vision of a re-imagined series instead. This was the first time I had heard Hatch's explanation of how he came to embrace the new series - in part, thanks to the actress Katie Sackhoff, who played Kara "Starbuck" Thrace.


The second CD of the the two-CD set features a recounting of his experience - a less intense experience, since his character was a recurring one - on the set of Ron Moore's "Battlestar Galactica." He talks about his own personal journey, and how it felt that the changes he underwent during his own life felt like the transformation of the innocent Apollo to the more cynical Zarek. "It's interesting that sometimes we're offered roles that really take us into those areas that we need to go, to come to terms with the parts of ourselves that like sitting there being challenged and [are] in need of healing," he says. 


Ultimately, this CD is signature Hatch, paying loving tribute to a series that he considers the best scifi TV show in history - one that he just happened to be involved in. "Battlestar had such amazing potential and such a powerful premise, and yet we weren't able to really delve too deeply into that premise," he says. "....it touched people very profoundly, and people three generations just remember that show with such love. Even though it was only on for one year, 24 hours of programming, it's never been forgotten."


This audio memoir tackles Hatch's personal life in mostly abstract ways, letting you get a healthy dose of nostalgia sprinkled with some truly profound expressions about life's journey, acting, artistry and faith. "Richard Hatch - From Apollo to Tom Zarek: The Battlestar Galactica Memoirs" is ultimately a well-edited and engaging audiobook, worth picking up and listening to during a long car ride. If you're a fan of BSG or Richard Hatch (not the reality TV star from "Survivor"), you can pick it up at the website
www.fromapollototomzarek.com
for $19.99. 


Editor's Note:
I reviewed a copy sent to me by Explore Multimedia, which produced "Richard Hatch - From Apollo to Tom Zarek: The Battlestar Galactica Memoirs."


Related Articles
Editor's Picks Articles
Top Ten Articles
Previous Features
Site Map





Content copyright © 2022 by Helen Angela Lee. All rights reserved.
This content was written by Helen Angela Lee. If you wish to use this content in any manner, you need written permission. Contact Helen Angela Lee for details.