Real Ale - Cask Conditioning - Mark Dorber Style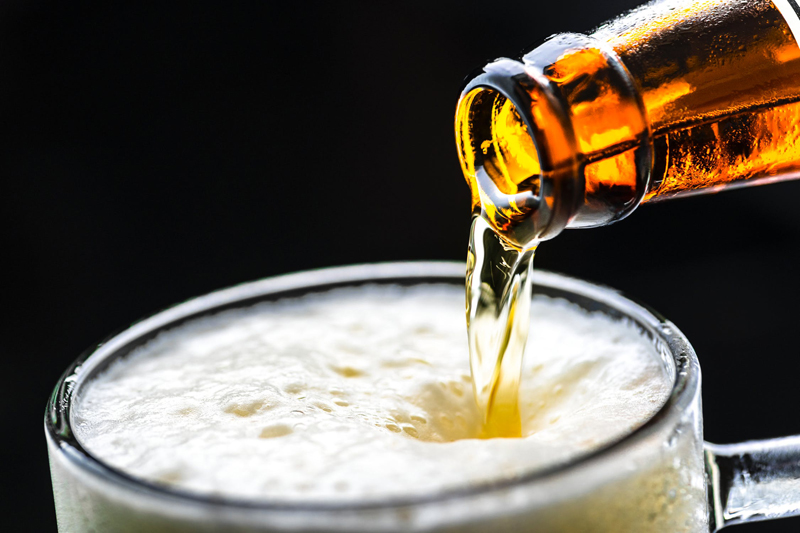 A slow and sweet evolution of sophistication is emerging in the United States among those who have chosen to drink beer. Chosen, I say, because historically, beer is the first alcoholic beverage most young-drinkers have thrust upon them by their peer group. As these young drinkers develop deeper pockets and a taste for adventure, they move into the realm of wine, Pimms, and margaritas - perhaps even into the world of blended whisky. Eventually, they come back to their roots…

…if they are lucky enough to discover the world of craft beer, microbrews and cask-conditioned ales.

These are the people who appreciate the aroma of freshly baked bread, the flavor of a recent cache of tomatoes from the garden, and the seduction of freshly-caught virgin tuna sizzling on an outdoor grill, slathered with an orange marinade of local fruit and ground spices. Their enthusiasm toward beer takes on a life of its own. They revel in the delights of full flavor, scoffing that which is homogenized and bland. The extra effort to find truly special beer is viewed as a gift to themselves, a celebration of life, a price worth paying for the appreciation of premium food and drink.

New styles open a world of flavor. Passionate dedication toward the preservation of cask-conditioned ale makes them search for the real thing, but Real Ale can be tough to find in the USA. In 1996, Ray Daniels and Steve Hamburg, with the support of the Chicago Beer Society and Goose Island Beer Company, launched the first Real Ale Festival in Chicago, Illinois. They needed the expertise of a well-seasoned Cellarman to help with critical equipment, the proper setup, optimal cellaring, and judging of the beer, so they looked across the pond to the UK where cask-conditioned beers were born.


They called upon Mark Dorber, publican/manager of the White Horse Pub at Parson's Green, Fulham, in London, England, who contributed his proficiency and experience to help launch that first Real Ale Festival.

Mark Dorber is the most knowledgeable Cellarman in the world. What started as an interest of friendship in 1981, had turned into a passion so deep that Dorber, educated as a politics graduate of Leicester University and working for a City firm, was lured from his city career into full-time commitment as a dedicated professional in the preparation of cask-conditioned ales, proper stillaging and dispense.

Dorber presents the ultimate British Pub beer experience due to his unmatched perfection in caring for the brews entrusted to him. For the beer enthusiasts who frequent his establishment, he presents gastronomical feasts matched with flavorful beers from across the globe. He developed the Beer Academy, where students learn about beer ingredients, processes, styles, history and technology in six 2-hour sessions.

Well-presented menus and wait-staff assist customers in choosing delectable beer/food pairings. At any one time, there are 20 select beers on tap and 120 different bottles of beer, including the seven Trappists. In addition, Dorber travels across the globe to give presentations on proper preparation for cask-conditioned beers.

Cask-Conditioning

Cask conditioning is an art in which the individual properties of each vessel of beer require that the cellarman develop a thorough understanding in order to ensure the highest level of palatability within the cask. Cask beer is "Real Ale," unfiltered, unpasteurized, a living product, ever developing, through a slow, secondary fermentation in the vessel from which it will be served. The unique properties of yeast vary as it continues to ferment residual sugars within the cask. A few degrees variation in cellar temperature can make an enormous difference in the development of full flavor. Without proper handling, the cellarman may unleash undesirable elements in the beer, may alter flavors, or may inhibit the beer from developing a proper, tight head of cream or the light effervescence akin to a particular style.

The advantages of cask-conditioning are many: it reinvigorates flat beer; intensifies malt flavor; changes the intensity of dry hop aroma compounds – for example, floral notes may intensify, while spicy aromas diminish; allows the yeast to evolve naturally during the fermentation process; adds a dimension of freshness; produces bright, sparkling ales with the proper head or sparkle; adds acidity; cleans up undesirable brewing aromas; and allows for compaction of yeast sediment.

In order to reap the advantages of cask conditioning, care must be taken to ensure the highest levels of quality. Brewing Research International stresses cellar and dispense hygiene - bacterial contamination can adversely alter beer within the cask and through dispense lines. The cellarman performs physical analysis, verifies the performance of finings, monitors microbiological analysis, and records time on dispense, disposing of waste beer that has exceeded limits for suitable freshness.

Dorber stresses that those entrusted with the profession of monitoring the cellar "have a responsibility to get it right." Through a constant commitment to deliver beer in the freshest possible condition, the cellarman has the power to ignite, within his patrons, a passion for beer and an enthusiasm that is unmatched in any other segment of the beverage market.
Cheers!
 
You Should Also Read:
Sweet Seduction - English Brown Ale , Mild Ale & ESB
Friday the Firkinteenth - Cask Conditioned Philly Event
The Magic of Brewers' Yeast


Related Articles
Editor's Picks Articles
Top Ten Articles
Previous Features
Site Map





Content copyright © 2022 by Carolyn Smagalski. All rights reserved.
This content was written by Carolyn Smagalski. If you wish to use this content in any manner, you need written permission. Contact Carolyn Smagalski for details.