Benefits of Spaying and Neutering Cats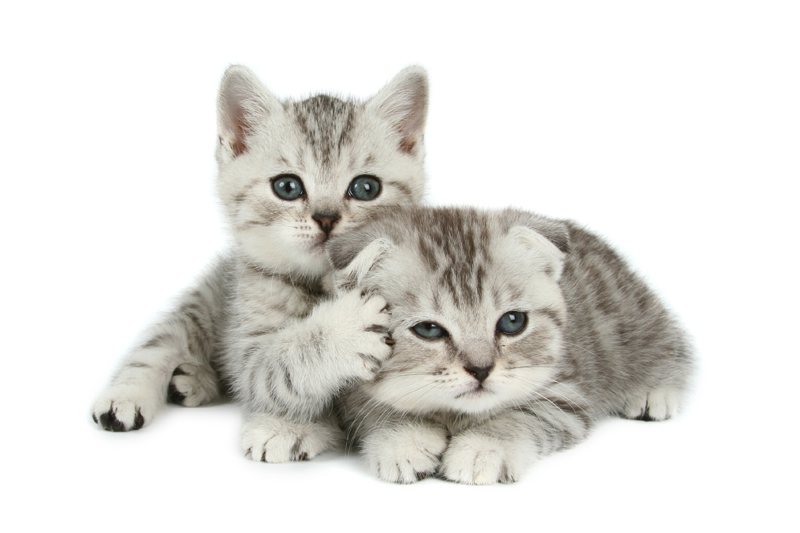 The most important benefit of spaying or neutering your cat is helping decrease the problem of feline overpopulation. There are also several behavioral and health benefits to getting your cat spayed or neutered.
Benefits of Spaying Female Cats
No heat cycles. Your female cat will not experience the feelings of irritability and nervousness associated with the heat cycle. Keeping a cat inside during her heat cycle causes anxiety and frustration from not being able to mate. This can lead to stress for both your cat and you. Female cats come into heat several times each year and the heat cycle lasts anywhere from 3 to 16 days. During a heat cycle your cat might display behaviors such as howling or crying excessively, rubbing up against objects, people or other animals, raising her tail and possibly spraying urine. A cat in heat also might try to get outside in search of an available male. This can lead to an increase in injury and exposure to disease.


No pregnancies or pregnancy complications. Spaying permanently eliminates possible complications associated with pregnancy such as physical stress and caesarian section deliveries. Spaying also eliminates the risk of false pregnancies, which increase with a cat's age.


Risk of mammary gland tumors is greatly reduced. Risk is lowest if a cat is spayed before her first heat cycle. Mammary gland tumors are malignant over 80% of the time in cats. Mammary cancer is one of the most common types of cancer in cats. Spaying your cat reduces her risk of developing mammary cancer by 40-60%.


No uterine infections, ovarian cancer or uterine cancer. The risk of uterine infections in female cats that are not spayed increases with age and can be life threatening. Ovarian and uterine cancers are not common in cats, but can occur in females that are not spayed.
Benefits of Neutering Male Cats
Risk of spraying or territorial marking is reduced or eliminated. This is especially good if your male cat is an indoor cat. Neutering your cat can lessen his tendency to spray urine 90%.


Decreases desire to roam. If your male cat is not neutered and is outdoors, he is more likely to wander in search of a female in heat. This behavior can result in more injuries incurred through fights and automobile accidents. Your cat will be at a greater risk of encountering and contracting FIV (feline AIDS), FeLV (feline leukemia), Rabies and other infectious diseases. A higher risk of injury or disease can shorten your cat's lifespan.


Reduces the risk of testicular tumors and cancer. Testicular tumors in cats are, however, rare.


Decreases aggressive behavior and stress. When male cats living outside are not neutered they are more likely to roam, defend their territory and engage in fighting. Testosterone significantly affects aggression in male cats. An adult neutered male is generally less aggressive toward other cats.

Spaying and neutering reduces the number of unwanted pregnancies, which reduces the number of unwanted kittens. This aids in the problem of overpopulation. Spaying and neutering also helps your cat live a healthier, longer life.
© Melissa Knoblett-Aman
ASPCA Complete Guide to Cats: Everything You Need to Know About Choosing and Caring for Your Pet -- Buy from Amazon
Cat Owner's Home Veterinary Handbook, Fully Revised and Updated -- Buy from Amazon
You Should Also Read:
Should I Spay or Neuter My Cat
Too Many Pets
Cat Health and Care


Related Articles
Editor's Picks Articles
Top Ten Articles
Previous Features
Site Map





Content copyright © 2022 by Melissa Knoblett-Aman. All rights reserved.
This content was written by Melissa Knoblett-Aman. If you wish to use this content in any manner, you need written permission. Contact Melissa Knoblett-Aman for details.