Real Ale in Japan - Yona Yona Beer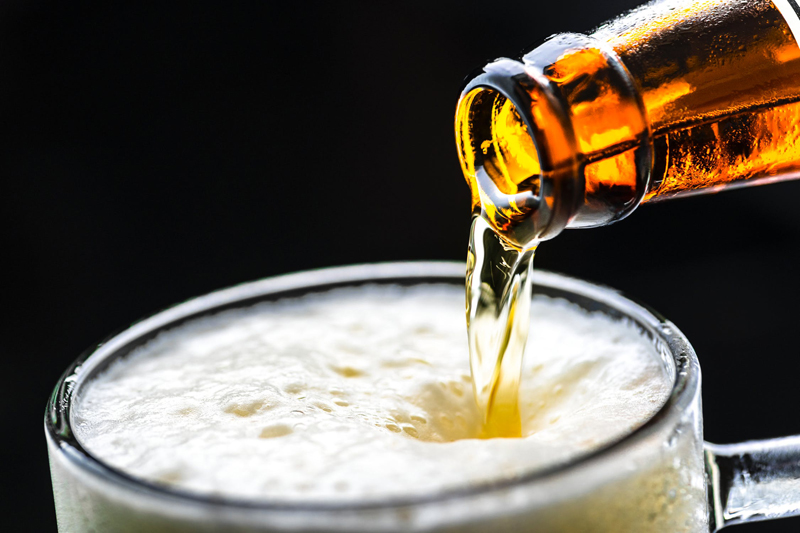 Two years after Stone Brewing opened in San Marcos, a 30-year-old foreign exchange brewer from Japan arrived at the Southern California, USA, brewery to refine his knowledge about American West Coast beer, along with gaining the skills necessary to develop and market new styles for sales and distribution in Japan.

During his tenure at Stone Brewing from 1998 to 2001, this talented brewer was cultivating preferences for saccharomyces cerevisiae, cask conditioned real ale, and the art of creating new styles of beer that had long been non-existent in the Japanese world of pale lagers and saki. This young brewmaster was Toshiyuki Ishii.

Upon his return to Japan, Toshi (as he is known in the USA) became COO and Brewery Director of Yo-Ho Brewing Company in the summer resort area of Karuizawa, Nagama where he introduced the first Real Ale to the Japanese market in 2002. Since then, he has taught the art of cask conditioning to a unique clique of craft beer brewers in Japan. He was also an instrumental associate in the launch of three Real Ale Festivals in Tokyo and Osaka. With the atmosphere already electrified over the acceptance of Belgian beer, Japanese connoisseurs quickly seized the introduction of his cask-conditioned ales as an attractive option in this world of sophisticated jibiiru, or craft beer.

Ishii brought two of his most well received styles to the 2006 Great British Beer Festival as cask conditioned ales. Tokyo Black American Porter and Yona Yona American-style Pale Ale were enthusiastically welcomed by festival goers and fellow brewmasters from across the globe. The proof was in the casks that lay empty during the early stages of the festival.

Tokyo Black boasts a dense, ebony body with ruby highlights and a lush brown head. Aromas of coffee and burnt oak waft through the air. The elegant flavor of sweet, roasted malt blends with the strong, bitter character of Perle hops, lingering in a bouquet of florals and spice at 5% ABV.

As a Gold medal winner in international brewing industry competitions, Yona Yona (meaning "every night" in English) reigns as the flagship beer of Yo-Ho Brewing. In an analytical tasting session with my colleague Michael Jackson, the world's leading authority on beer, the Master Analyst describes this crisp ale as having an attractive amber color and creamy head. Fruity, citrus aromas are echoed in the flavor, making this delightfully drinkable. Brewed with Pale Ale malt from the UK, it is appetizingly balanced with Perle and Cascade hops, then dry-hopped in the cask with another generous dose of Cascade. Original Gravity is 14 plato, with a 5.5% ABV.

Our tasting continues with a light sampling of other noteworthy Yo-Ho brews that have captured the international spotlight. Jackson describes National Trust Porter as having a slaky black color, with a slightly sappy wood aroma. Brewed with Pils, Caramunich, Chocolate and Black malts, it is somewhat smoky and very balanced, with a dry finish. Along with this smoky profile, my palate detects flavors of roasted coffee, cherry and vanilla.

The firm, rounded body of Wild Forest Blonde Ale is achieved from a blend of 2-row Pils and Caramunich malts. American yeast adds a distinctive character, low in esters, with a 4.5% ABV.

The deep crimson body of Seasonal Scottish Ale 2006 invites the nose to revel in sweet malts and earthy aromas. Caramel flavors dominate, with a feathering of hops in the background. At 5% ABV, a smooth mouthfeel adds to the satiating drinkability.

Toshi Ishii creates the crème de la crème with Yo-Ho Barleywine, bottled in ceramic packaging with grolsch-style swing top. The bottles bear elaborate labels designed with an Imperial stylistic quality, reminiscent of royal courts and lush banquets. These barleywines are called "Vintages" and have been brewed to celebrate 2001, 2002, 2003 and 2005. Jackson notes that the term Barleywine implies they are an "English Old Drink," an unusual find in the Japanese sector of craft beer. They are warming, with firm malt character and hop bitterness that varies from year to year, a special feature that has earned Yo-Ho Barleywine a place among the prestigious selections of Michael Jackson's Rare Beer Club:
Michael Jackson's Rare Beer Club

Ishii brews with a high level of imagination, varying the delicate blends between high quality malt and hops of American and European origin. His approach to creating a combination with massive appeal brings forth an explosion of complexity and richness that is an admirable find in the developing genre of jibiiru.

...and there are so many more styles in the Yo-Ho portfolio for your tasting pleasure.

Cheers!
 
You Should Also Read:
Fuller Smith & Turner - London Style
Slaapmutske Nightcap from Belgium
Beer Cookery - Grand Maui Tuna Teriyaki


Related Articles
Editor's Picks Articles
Top Ten Articles
Previous Features
Site Map





Content copyright © 2022 by Carolyn Smagalski. All rights reserved.
This content was written by Carolyn Smagalski. If you wish to use this content in any manner, you need written permission. Contact Carolyn Smagalski for details.