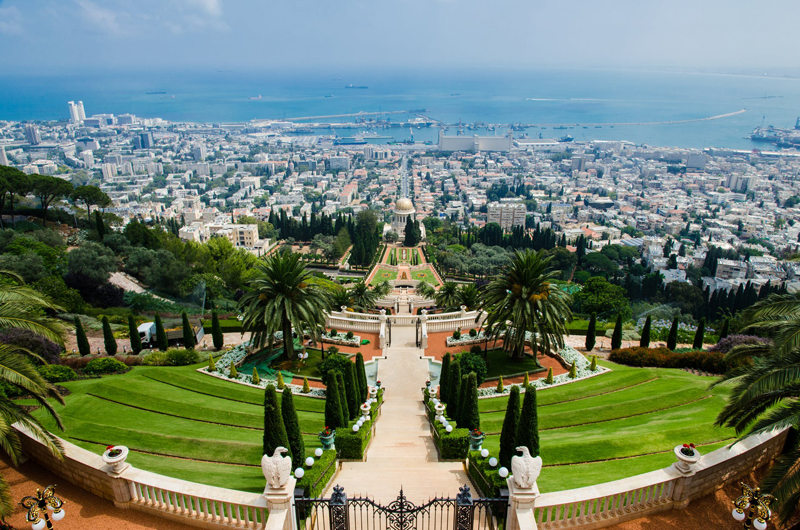 The Bahá'í calendar consists of 19 months of 19 days each, and Bahá'ís come together on the first of each month at the Nineteen Day Feast. So what does it mean when I turn down a dinner invite because, "I have Feast tonight."? Or, when asked about church services, I explain that we don't meet weekly, but rather every 19 days?

The feast has been part of religion forever: "In every cycle and dispensation, the feast hath been favored and loved, and the spreading of a table for the lovers of God hath been considered a praiseworthy act....Here the holy verses, the heavenly odes and laudations are intoned, and the heart is quickened, and carried away from itself." - Selections from the Writings of Abdu'l-Bahá, no. 48, p. 90

Since Bahá'ís believe that all the apparently different religions come from the same source and are part of the same ongoing religious Book, they also accept the Feast as a part of their worship. It is as much a spiritual as material Feast, however: "Verily, it is enjoined upon you to offer a feast, once in every month, though only water be served; for God hath purposed to bind hearts together, albeit through both earthly and heavenly means." Bahá'u'lláh, The Book of Laws, p. 40

The Nineteen Day Feast has three parts: devotional, consultative and social. Devotions include prayers and passages from the Sacred Writings that are read, recited, and/or sung. Since there are no clergy in the Bahá'í Faith, community affairs are administered by elected institutions, and Feast is when the community connects and consults with them and each other. There will be reports of activities from local, national and international levels, updates on current community projects, communications, and a chance to make suggestions towards any and all of those. Every member of the community may take part in the discussion, irrespective of gender, age or anything else. Children of an age to understand the topics are welcome to join in. This is grass roots democracy.

Lastly, the social portion of the meeting, which addresses the more material aspects of community life, is a time for hospitality. There will be food of some type, be it snacks, potluck fare, or full out banquets. If the youngest children have been busy in another room during the consultation, they may present the fruits of their own discussion or arts. There may be music, recitations, cultural presentations, games and even speakers--as long as these are dignified and joyous.

In my experience, Bahá'ís love to eat and they love to eat together--they will use almost any excuse to gather and enjoy one another's company. They love one another, too, but they love God first. However, the purposes of Feast are greater than just having fun. The Universal House of Justice, the supreme international body of the Bahá'í Faith, defines it this way:

"The World Order of Bahá'u'lláh encompasses all units of human society; integrates the spiritual, administrative and social processes of life; and canalizes human expression in its varied forms towards the construction of a new civilization. The Nineteen Day Feast embraces all these aspects at the very base of society. Functioning in the village, the town, the city, ....It is intended to promote unity, ensure progress, and foster joy." - from a letter dated 27 August 1989, published in the compilation, The Nineteen Day Feast, p. v

Bahá'ís are working on all that.
You Should Also Read:
Baha'i Calendar
Bahá'í Administration
There Are No Clergy in the Bahá'í Faith


Related Articles
Editor's Picks Articles
Top Ten Articles
Previous Features
Site Map





Content copyright © 2023 by Cheryll Schuette. All rights reserved.
This content was written by Cheryll Schuette. If you wish to use this content in any manner, you need written permission. Contact Cheryll Schuette for details.