Jealousy Between Siblings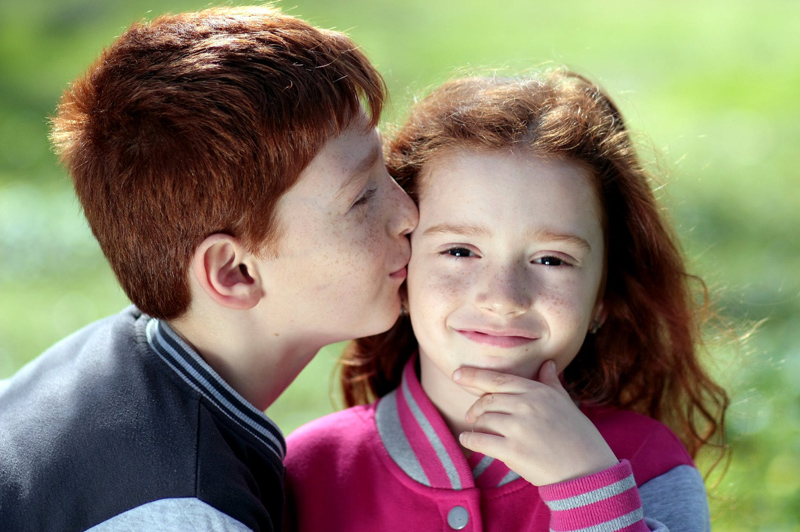 It seems as old as time itself, and yet the mystery of what to do about jealousy between siblings has yet to be solved. The new baby coming home may upset its older sibling. Brothers and sisters who are close in age will feel the need to compete, and for unknown reasons one sibling may have feelings of resentment towards another that can (and many times will) last throughout their adulthood.

Because jealousy is such a strong emotional reaction, it is not something which will be fixed simply by talking to the siblings. Many times jealousy can originate from feelings of insecurity and no amount of words can completely erase them. Being able to work through the negative feelings is a process, and parents can help by being attentive, supportive and patient. Here are a few other suggestions parents can utilize in order to help the process along:

Acknowledgement: Sometimes it's difficult for a child to put their feelings of resentment into words, so their actions confirm their inability to deal with their internal feelings. Parents can help by focusing on the child's concerns and acknowledging their feelings.

In the case of a young child feeling jealousy over the new baby, they may regress (act like a baby) or act out (tantrums, misbehave) for attention and parents may first react with discipline. However, it may be more helpful for parents to first acknowledge the reason for their behavior (ex. "I know you may feel hurt or angry because the new baby is taking up a lot of my time …) then follow up with reassurances ("… I haven't forgotten you…I still love you….) and then act on those reassurances (see quality time).

Older children may be more vocal and accusatory, (believing sibling is favored), which can cause parents to first become defensive. However, a better response may be to first acknowledge their feelings by not responding to whether you agree or disagree with them on the substance of their argument, only that they have a right to their own position. Following up with actionable reassurances can go further to building better relationships than an angry or defensive reaction.

Enforce Conflict Resolutions: A good rule of thumb in conflict resolution is letting the siblings feel as if they are part of the resolution.

If the young child resents the idea of their things (baby blankets,toys furniture) being "taken" from them and given to the new baby, perhaps the child can pick out a few special things to keep and then be invited to go shopping to help pick out replacement items for the new baby. Another idea is to throw a "Big Sibling" party in the spirit of a baby shower and get new necessary items for the older child who can then ceremonially give the baby items to the new baby.

Another example is to allow an older child who is having issues of jealousy to verbalize a specific plan of action to help ease tensions. Don't be surprised if you are asked to stop comparing siblings or to stop "bragging" about their sibling's accomplishments. Finding out their reasons for such requests can be eye-opening and help you end another problem before it starts. For instance, a child with average grades may believe they are "dumb" because all the parental praise is reserved for their super smart sibling with much better grades.

Quality Time: One on one time with each child is essential when attempting to sort out issues of jealousy and resentment. Everyone, no matter the age, wants to feel special and getting special attention is a great way to be acknowledged. Those times of parent-child togetherness can make the most cherished memories and form long lasting family bonds.

Sibling jealousy is a difficult problem and parents may blame themselves when no answer is readily available. However, parents should remember that a certain level of sibling discord probably falls within the "normal" range, yet they shouldn't completely ignore problems believing them to be part of the typical sibling relationship. It's a delicate balance and no matter how many visits to parenting seminars or informative books and magazines read, there are no guarantees. Knowledge with practical application is key to building healthy sibling relationships, as is love, hope, patience and the ability to teach forgiveness.



Related Articles
Editor's Picks Articles
Top Ten Articles
Previous Features
Site Map





Content copyright © 2023 by Nina Guilbeau. All rights reserved.
This content was written by Nina Guilbeau. If you wish to use this content in any manner, you need written permission. Contact Nina Guilbeau for details.