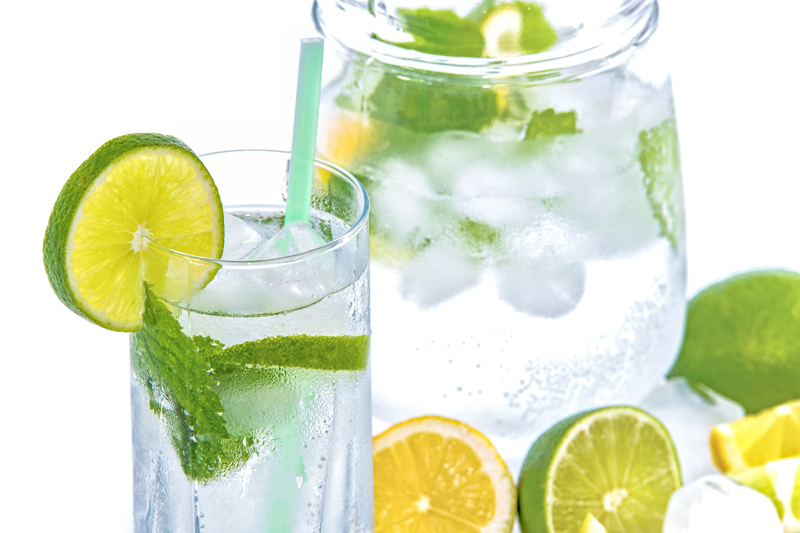 Labor day is the holiday that is the closest to waving goodbye to summer. Many people take to the road on their last 3 day weekend before the cold weather hits.

Whether on the road with your camper, or staying at home, time to light up that grill, raise your American flag and enjoy the day with family and friends.
Labor Day all over the country has many different traditional menu's. Here in the south, brisket is always a favorite!

Smoked Brisket
1 beef brisket (anywhere from 5 to 7 pounds due to the number you plan to feed).
Brisket rub (your favorite home grown or store bought) I prefer FIESTA brisket rub.

Directions
Dampen your brisket and rub thoroughly all over the mean, generously and on both sides.
Refrigerate the brisket over night
BBQ over a very low fire for 8-12 hours or, in case of rain, let it cook in the oven, covered, for 6 hours at 225 degrees.
Let your brisket rest at least 30 minutes before carving.

What about sides? That's easy as well!

Cole Slaw
Cabbage, both purple and green
OR 2 packages of the cabbage and carrots cole slaw mix in the vegetable aisle of your grocery story, already grated and ready to go.
1 red onion thinly sliced
2 green onions, chopped
1.5 cups of good mayonnaise
1/4 cup Creole mustard
1 tablespoon cider vinegar (or more, according to your liking)
1 lemon, juiced
pinch of sugar
1/2 tsp of salt
Several dashes of hot sauce
Season with black pepper to taste.

Combine all of the vegetables in one bowl.
In another bowl, mix the mayo, mustard, vinegar, lemon juice, and sugar, stirring to incorporate.
Pour this mixture over your cabbage mixture and toss gently.
Season the salt with the celery seed, hot sauce, salt and pepper. Chill 2 hours in the refrigerator before serving.

Tomato Pie, a southern delight!

4 tomatoes peeled and sliced
10 fresh basil leaves, chopped
1/2 cup chopped green onion
1 (9 inch) pre baked deep dish pie shell
1 cup grated mozzarella
1 cup grated cheddar
1 cup mayonnaise
Salt and pepper to taste

Preheat the oven to 350 degrees.
Place your tomatoes in a colander in the sink in 1 layer. Sprinkle with salt and allow to drain for at least 10 minutes.
Layer the sliced tomatoes, basil and onion in the pie shell. Season with salt and pepper. Combine the grated cheeses and mayonnaise together. Spread mixture on top of the tomatoes and bake for 30 minutes or until lightly browned.

To serve, cut into slices and serve warm. This is a great side dish for any meal!

Spicy French Bread

1 loaf of french bread.
Margarine
Yellow Mustard
Garlic Salt

Slice the French Bread down the middle. Brush with margarine and sprinkle garlic to taste. Spread a light amount of yellow mustard over the bread.
Wrap in foil, put in a 375 degree oven til the bread is hot, usually about 15 minutes.
Remove bread from oven and slice into individual pieces. Place in a bread basket for the table.

To this easy menu, add your favorite cake, pie, cobbler or homemade ice cream. Don't forget the chocolate sauce if serving vanilla ice cream!

If you want a new recipe to try for your dessert, my friend Linda, from Kansas, shared this recipe for a delicious cake, but Linda warns, it is a very rich cake.

Pockets-of-Lemon Cake

Prep Time: 15 minutes
Ready in: 1 hour, 40 minutes
Yield: 16 servings

CAKE

1 pkg. (18.25 oz) Pillsbury Moist Supreme white cake mix
1 - 1/4 cups water
1/3 cup Crisco oil
4 egg whites
1 can (15.75 oz) lemon pie filling


TOPPING

1 can (16 oz). Pillsbury Creamy Supreme Lemon frosting
1 container (8 oz) frozen whipped topping, thawed


Heat oven to 350 F. Prepare 13 x 9-inch cake pan (grease and flour, or spray with no-stick cooking spray). Prepare cake mix as directed on package, using water, oil and egg whites. Spread batter into prepared pan. Drop pie filling by heaping teaspoonfuls evenly onto batter. Bake at 350F for 30-40 minutes or until edges pull away from pan and top is golden brown. Allow cake to cool in pan for 45 minutes or until completely cooled. In medium bowl, combine frosting and whipped topping, blend well. Spread over cooled cake. Best if served chilled. Store loosely covered in refrigerator.

For your tablescape, use red white and blue carnations, paired with a minature American Flag, in a simple vase. Don't forget, while celebrating, to salute the American Worker....who is the very thread that has held our great country together! This Labor Day, no matter how you celebrate it, make a vow to urge our leaders to press the large corporations to bring our jobs home, back to America! Have a great Labor Day everyone!




Related Articles
Editor's Picks Articles
Top Ten Articles
Previous Features
Site Map





Content copyright © 2022 by Jenny Derden. All rights reserved.
This content was written by Jenny Derden. If you wish to use this content in any manner, you need written permission. Contact Cati Arcuri for details.