The Steak Dinner Menu That Wows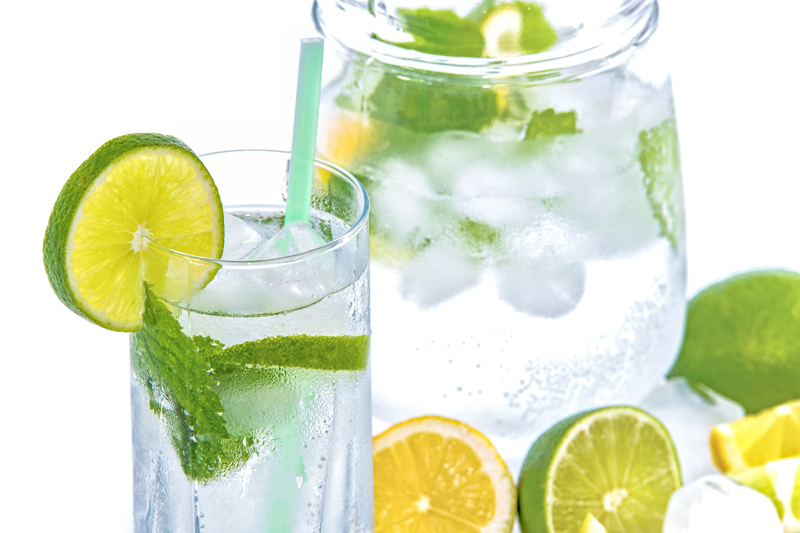 Here is a dinner menu that looks catered but is so easy that not only did I have dinner on the table without sweat on my brow, I had the kitchen cleaned up before they sat down.

Grilled steak, wrapped asparagus with parmesan cheese, grilled corn on the cob, a bread basket full of mozzarella french bread and even an appetizer of tomato canapes. For dessert I served a choice of chocolate cake or the treadmill. I must admit, I was alone at the treadmill!

Before we delve into the recipes for this scrumptious dinner menu, lets talk about the tablescape.

First, I decided the color scheme for the dinner party. Collecting a few color choices of dinner plates etc has always been a hobby of mine. If you don't have a few colors to choose from, no worry! Use a little of your creativity and you might be surprised how your table will turn into a work of art. With Autumn right around the corner, going to your local craft store will help in creating your tablescape. Pick up a few imitation or dried gourds, squash etc. that would normally go in a bowl for your table. Set them on top of your table cloth in different spots. Try using a plate charger...it is a larger plate that goes under the dinner plate. You can purchase those at different stores and you might check your dollar store...for little money, you can buy a charger and who has to know where it came from? Pick up some napkin holders for napkin placement and just look at you! A great tablescape for just a little money! Fresh flowers will be the finishing touch if you choose to stop by the flower store in your local grocery. Simple flower petals sprinkled on the table with a couple of candles makes a beautiful surrounding for the delicious dinner you prepared. See the site below for some tablescape ideas from none other than The Dummie editors.

Speaking of the dinner, go ahead and try this menu and I promise, they will think you spent hours on the preparation or that you had to have had help.

Tomato canapes for an appetizer, leading into a table salad with greens of your choice. Grilled Tenderloin Steak, Asparagus Pockets, Grilled Herb and Garlic Seasoned Corn on the Cob, and hot mozzarella french bread.

Ingredients

Tenderloin Steaks for 4
Red Wine or Red Wine Marinade
Fresh Asparagus (a bundle)
Phyllo dough sheets
Parmesean cheese
Garlic and Herb Seasoning (again, I prefer Old Bay)
1 C. Mozzarella Cheese (divided)
Half stick of butter or margarine, melted
3/4 cup finely chopped tomatoes
1 TSP. chopped basil
2 Tsp finely diced onion
1/4 cup mayonnaise
1 package of the mini phyllo dough cups
mixture of garlic powder, pepper and salt to sprinkle over ingredients
4 tablespoons of real bacon bits (I use Hormel in the slender jar)

Directions

In a large plastic baggie, place your steaks along with enough marinade to cover them. Add to the bag, several generous sprinkles of Garlic and Herb seasoning.
Refrigerate for at least 2-3 hours.

45 minutes before the dinner bell,
preheat the oven to 350 and start with the prep of the canapes.

Dice tomatoes, onions and basil. Set in a colander in sink to drain. Add the garlic powder, pepper and salt to the mixture while draining. Stir occasionally.
To the mayo, add 1/2 cup mozzarella cheese in a separate bowl.
Fill each phyllo cup with the tomato mixture, top with a small amount of the mayo mixture and top that with the bacon bits. (you can prepare these cups a few hours ahead and place them in the refrigerator.) When you are ready to serve, place them on a cookie sheet and pop them in the oven for 10 minutes at 350 degrees.

While your guests are enjoying the canapes, place the steaks on a hot grill. Butter each ear of corn and sprinkle with the Herb and Garlic Seasoning. Place each one in foil, wrapped and put on grill with the steaks. With the french bread sliced down the middle, brush the bread with melted butter, and place the rest of the mozzarella cheese in between the two halves. Cover with foil and place on your grill.

Start preparing your Asparagus Pockets.
Taking the phyllo strips from their package, take a couple of the sheets and lay them flat on the countertop, With a pastry brush, brush each sheet lightly with melted butter. Take 3 stalks of asparagus, lay them on the buttered pastry sheet, sprinkle with parmesan cheese and roll each one up like a jelly roll. Place on a cookie sheet and when all the wrapping is completed, place them in a 350 degree oven for about 12 minutes.

While the pockets are baking, set your salad bowl on the table and ask your guests to begin their salads. You can sit down right along with them as your dinner is busy doing its thing in the oven and on the grill.

When your steaks are done according to your liking, bring them in along with the bread and corn. Set them on serving plates and place them on the table along with a plate of your asparagus pockets, hot out of the oven. Do you see how easy this was? No one has to know!

After dinner and great conversation, serve your favorite dessert, coffee or tea. If you are puzzled about what to serve as the dessert, check out the Devils Food Pound cake on this site. You can't go wrong! Slice thinly though, by this time, everyone should be quite full!





Related Articles
Editor's Picks Articles
Top Ten Articles
Previous Features
Site Map





Content copyright © 2022 by Jenny Derden. All rights reserved.
This content was written by Jenny Derden. If you wish to use this content in any manner, you need written permission. Contact Cati Arcuri for details.