A SciFi TV Guide to the New Fall Season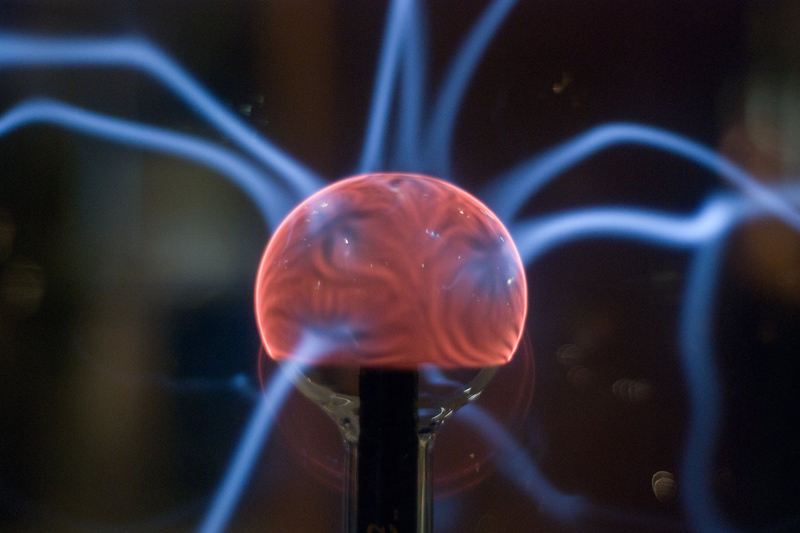 Our favorite time of the year is upon us, and the start of this TV season's even better than usual because networks are jumping on the Internet bandwagon. This means that we can watch premieres in advance ("Heroes" on NBC, for example) or catch the episodes we missed by visiting the network's main Web sites. Not to mention that there's a whole new batch of shows to get addicted to…

ABC

"Lost" returns starting Wednesday, Oct. 4 at 9 p.m. Then, after a short run of new episodes, ABC will try "Day Break" in that slot starting Wednesday, November 15 at 9 p.m. ET. This one is the "Groundhog Day"-like cop thriller, in which Taye Diggs keeps repeating his day until he gets it right. If only we all had that luxury…But "Firefly" fans will get to see Adam Baldwin return in the pilot, which makes it worth checking out.

The new show "Six Degrees," from the producers of "Lost" and "Alias," has a regular slot on Thursdays at 10 p.m. ET and debuts Thursday, September 21. Six New Yorkers don't realize the impact they have on one another, but strange coincidences eventually bring them together.

Of peripheral interest to scifi fans is "The Nine," a series in which nine strangers end up in a bank during a robbery that goes terribly wrong. Among the stars is John Billingsley, whom "Enterprise" fans may know better as the good Dr. Phlox. This series airs Wednesdays after "Lost," at 10 p.m. ET, and bows October 4.

CBS

We're waiting for the much-anticipated drama "Jericho," in which a mushroom cloud in the distance isolates the citizens of a small Kansas town. The series debuts Wednesday, Sept. 20 at 8 p.m., and in the meantime you can look at online previews and interviews at cbs.com.

CBS series "The Ghost Whisperer" also returns Friday, Sept. 22 at 8 p.m. ET.

FOX

The new season of Kiefer Sutherland hit "24" won't air until January of 2007—but in the meantime you can catch "Vanished," a thriller about the missing wife of a U.S. senator. The series has already aired a couple of episodes, but if your Tivo didn't catch them you can watch them online in their entirety at www.fox.com. "Vanished" airs Mondays at 9 p.m. ET. By the way, Gina Torres of "Firefly" is a supporting cast member in the new show "Standoff," which airs Tuesdays at 9 p.m. ET.

NBC

"Heroes," airing 9 p.m. ET Mondays and premiering Monday, Sept. 25, is getting pretty good buzz despite what some call derivative "X-Men"-like heroes. But don't take our word for it. If you step into an AMC, Cinemark or Regal theater this month, you might get one of three million custom cards that will allow you to view the premiere episode for free on NBC's iTunes preview site. The site also has behind-the-scenes information on "Heroes" and other NBC shows.

If you just noticed that "Heroes" is airing in "Medium"'s spot, don't fear. "Medium" is moving to Sundays at 9 p.m. for its new season, though it will not air during NBC's premiere week (which starts Sept. 18). Also keep any eye out for "Kidnapped," a new series that NBC is pushing). The pilot airs Wednesday, Sept. 20 at 10 p.m. and Saturday. Sept. 23 at 10 p.m. ET. It's about a 15-year-old son of a millionaire who is kidnapped on his way to school. The case turns out to be complicated.

CWTV

The merger between the two fledgling channels, the WB and UPN, has resulted in a brand-new venture debuting this season. Though the new CW doesn't have any new scifi offerings, it kept the best of the mix—"Veronica Mars," "Smallville" and "Supernatural" return. Check your local listings for this brand new channel with your old favorites.

"Veronica Mars," now in its third season, airs Mondays at 9 p.m. ET and premieres Tuesday, Oct. 3 at 9 p.m. ET. "Smallville" returns for a sixth grand season on Thursday, Sept. 28 at 8 p.m. ET. The second season of "Supernatural" follows on Thursday, Sept. 28 at 9 p.m. ET. For more information tune into the new channel's Web site at cwtv.com.

The SciFi Channel

Of course the big news at SciFi is all about "Battlestar Galactica." If you haven't been watching the 2- to 3-minute webisodes at scifi.com, definitely check them out. The SciFi Channel is airing ten of them before the start of the third season, constituting a mini prequel that leads seamlessly into the story. Over five weeks Scifi.com will air a new one each Tuesday and Thursday at midnight (and they just started Sept. 5 so you haven't missed too many yet). This is all in preparation for the start of the new season premiere on Friday, October 6. Meanwhile, if you're memory is a little fuzzy don't miss a one-hour recap special airing throughout September, called "Battlestar Galactica: The Story So Far."

"Doctor Who"'s second season begins its run Friday, Sept. 29 at 8 p.m. ET with David Tennant as the new face of the Doctor. "Stargate SG-1" is ending its 215-episode, 10 season run, as the longest-running science fiction show on American television (it aired episode 200 on Aug. 18), but that doesn't mean SciFi doesn't have some fine offerings for fans of the genre. "Stargate: Atlantis" will return for a fourth year although we're not yet sure when this will start. "The 4400," which just ended its run, has been picked up for another 13-episode season starting summer of next year. "The Ghost Hunters"'s third season starts Oct. 11 and new series "The Dresden Files" starts in January of 2007. At the moment SciFi is promoting "Eureka," which has already aired a couple of months' worth of episodes; webisodes and the pilot of this series about an eerie town are available at Scifi.com.

Broadcast Syndication and TVLand: "Star Trek" is back!

Classic "Star Trek" is getting a makeover and returning to television, just in time for its 40th anniversary. Paramount has decided to digitally remaster all 79 episodes with new effects and music, and broadcasts start Sept. 16. Specifically, the original effects will be replaced with computer generated images, including the exterior of the Enterprise itself. The main title sequence has been changed, and the series boasts a new digital soundtrack with a female vocalist and orchestra. William Shatner's opening monologue has been remastered as well. All space scenes, alien planets and ships have been updated, and the episodes have been remastered and converted to high-definition. The series will be broadcast in syndication, so you'll have to check your local listings to find out when and where you can view "Star Trek 2.0." The first batch of episodes to be aired have been chosen from a list of favorites. To be honest, we're a little skeptical—the same strategy proved to have good and bad points when George Lucas did the same thing with the "Star Wars" trilogy.

But if your point of view is staunchly old-school on this one, you can tune into TVLand instead, which will be airing the regular classic "Trek" episodes in order starting in November. They're celebrating with a marathon today, Friday, Sept. 8, and having special events starting the week of November 13. This includes special appearances by the cast and showings of "Star Trek" films. Also, tvland.com will make full episodes of the series available online, along with interviews, games and a Web documentary, so definitely check that out.

You Should Also Read:
CBS.com
Scifi.com
CWTV.com


Related Articles
Editor's Picks Articles
Top Ten Articles
Previous Features
Site Map





Content copyright © 2023 by Helen Angela Lee. All rights reserved.
This content was written by Helen Angela Lee. If you wish to use this content in any manner, you need written permission. Contact Helen Angela Lee for details.