Lost Five Pounds in Five Days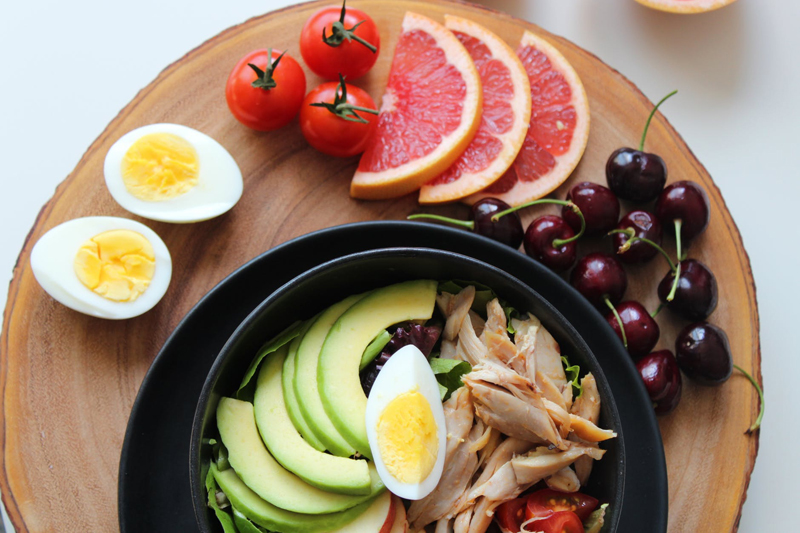 I know that sometimes there is a special event coming up and you really had your heart set on wearing XXXX outfit. You just can't fit into it. You want something *healthy* that you can try to make that goal.
I just managed to lose 5 pounds in 5 days. Now to begin, let me caveat that I've been low carbing for a while so my starting weight was 140. I know that many of you have larger challenges than this, and I sympathize! Still, if I can go from 140 to 134, you can reach your goals too. One step at a time.
I didn't actually do this "on purpose" as in wanting super fast weight loss. Rather, I have been reading a lot of books on goal setting, priority setting, and life organization. One of the messages that are repeated in these books is that we focus on things - and then we tend to go towards those things, bad or good. If you keep focusing on "I am fat! I am fat!" then you are likely to remain fat because that is so much of your focus. If instead you focus on "I am becoming more healthy! I am living a healthy life!" You are more likely to actually do that.
So in my life, I was at one point in the 125 pound range. Then as I aged I got up to 140. I know that's not a lot for some people - my boyfriend for example falls into the very obese range. I am very aware that we all have different weight challenges in life. But I can only relate my own :) So when I hit 140, it was an "alert point" for me. I could no longer fit into any of my clothes and it really made me draw a line. I said to myself firmly, "I don't want to cross over 140!" And I didn't.
But what I found over the next year or two is that I always hovered AT 140. I would get to 140. I would draw a line and eat better. I'd get down a bit, then relax. Then I'd go right back up to 140. Because my focus was always 140, I was always 140. My deliberate focus on this number gave me straightforward results :)
So after reading all of these books, I decided on a different approach. I would focus on 135. 135 was now my special number. I kept that number in mind. I drank a lot of water every day, and took Centrum multivitamins and Fiber choice fiber tablets. My breakfast was an EAS protein shake (as it's been for many years). I had a nice, large salad every day, with oil and vinegar dressing. I cut out all alcohol. I ate things like steamed veggies with chicken, cottage cheese, low carb yogurt. In one sense these are all things I've done in the past - but on the other hand, my new focus was 135.
I was flat out with work at the time so I didn't do any "real exercise". However, I deliberately wore "skimpy" (for me) outfits like shorts and cut-off shirts. I made sure I paid attention to my body, and every second I could, I did some random form of exercise. I went up and down stairs. I did yoga Tree Pose while waiting for something. I did arm stretches on the couch. Laying in bed, I did breathing exercises where you take a deep breath in, then on the out breath you pull your naval to your spine (flatten your stomach as hard as you can).
After five days of this, I'd gotten down to 134!!
It's hard to say which part of this helped. Maybe it was a combination of all parts. I was really amazed at how quickly it happened. I don't assume I can do this again, necessary. But I will now be focusing on 130 as my personal magic number, and continuing in this same path. I'll let you know how it goes!
Post your own goals in the forum, and we'll help you out!
Lisa Shea's Library of Low Carb Books


Related Articles
Editor's Picks Articles
Top Ten Articles
Previous Features
Site Map



Follow @LisaLowCarb
Tweet





Content copyright © 2023 by Lisa Shea. All rights reserved.
This content was written by Lisa Shea. If you wish to use this content in any manner, you need written permission. Contact Lisa Shea for details.