A Member/Member Golf Event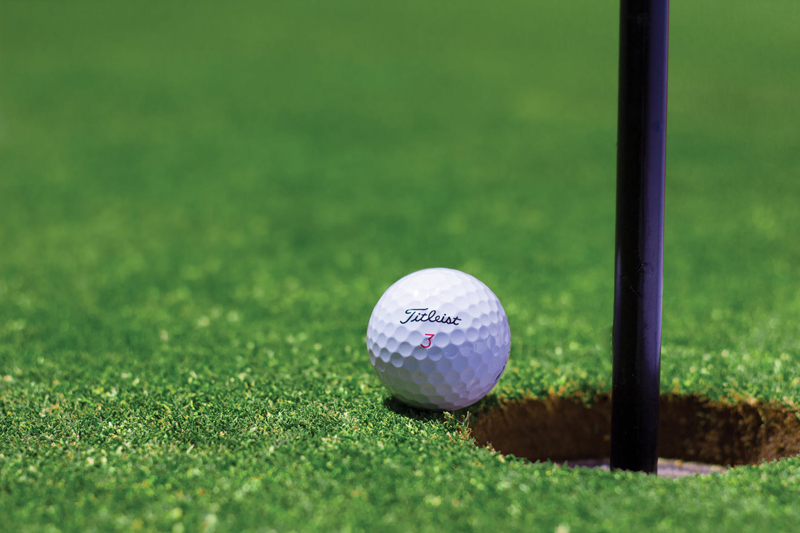 Our Ladies Golf League has an annual Member/Member Golf Tournament and we just finished a two day event. A good group signed up as partners and it was an Eclectic type of tournament. There would be Gross and Net winners so we played straight golf along with our handicaps. To those of you who do not understand how an Eclectic type tournament is played, I will explain. Everyone plays the first day and records their scores, whoever has the lowest score of the two partners place this as their gross score. Then with the handicap deducted you will place this score for a net score on that hole. We played an 18 hole tournament each day. There also was closest to the pin on two of the par three's, with a long drive on two holes. Our fearless tournament leader handled it all very well.
On the first day we were paired up with another twosome and our cards were already marked with handicaps plainly visible. Our card also designated which hole we would begin with a shot-gun start at 9:00 a.m. Since we had some rains, we started with a very wet fairway and humidity high. All the carts were lined up ready to go. As the day wore on it did drain many player's energy with high humidity but we finished in good time.
Talking about our play, I must say my partner and I did not fair well. I was so disappointed with the way I played and trouble I got into, but my partner was very understanding as she had some trouble as well. These games are suppose to be fun and challenging and the gals we played with were great. They were zig-zaging very well which means when one got into trouble the other came through. My partner and I did not work this out very well. We are good friends so we both understand the situation.
As I accounted my troubles that night I found I was in six sand traps, hit four trees, three putted four greens, this does not make for good scoring. Only thing I did well was win the long drive contest on one hole. It made me feel better but not much. We turned in our score cards and they were recorded for the next day event.
The next day bright and early we were ready to go again at 9:00 a.m., this day we were paired with another twosome. It was a shot-gun start again and this day the weather turned cool with dry air. What a dramatic change and we were all ready to play and try to improve our scores. Our new playing partners were great and we had a great time. My partner and I also improve our scores on several holes.
Following the days play we had hamburger and chicken sandwiches with chips and brownies at our club house. Everyone seemed in a good mood as we enjoyed our meal and conversations. Soon it was time to announce the winners of both gross and net winners. My partner and I were not in the running but we cheered for those who won and it made for a great event. Try this type of tournament in your club I am sure it will make a good event for your members.
You Should Also Read:
Mill Creek Golf Course


Related Articles
Editor's Picks Articles
Top Ten Articles
Previous Features
Site Map





Content copyright © 2022 by Letta Meinen. All rights reserved.
This content was written by Letta Meinen. If you wish to use this content in any manner, you need written permission. Contact Sandy Eggers for details.