Chaney Fridge-Freezer Thermometer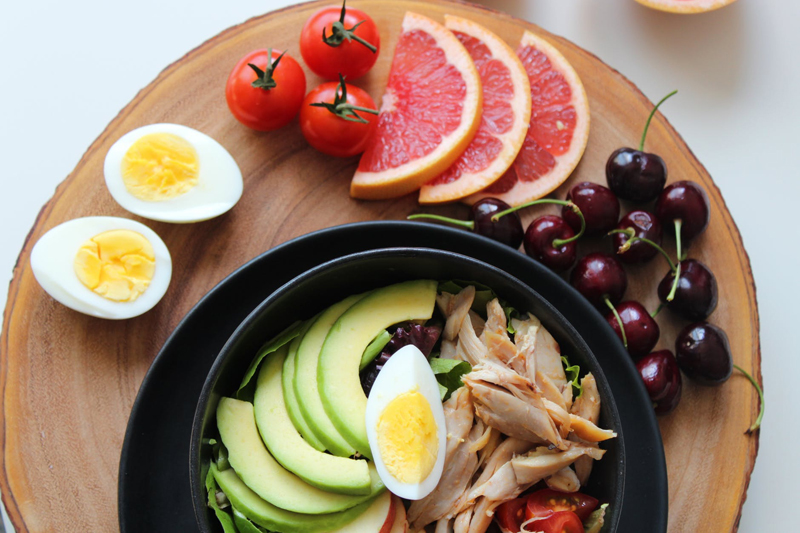 I am a wine writer and also a low carb writer. For both of the websites I run I get bombarded with questions from readers who want to know how to keep their wines and foods fresh for as long as possible. We are all trying to save money in these times, and keeping your food and drink fresh until you finish eating it is certainly an obvious way to help out. In almost every case, my guidance to the people is to test the temperature in their fridge and freezer. Many people are shocked to realize that their fridges are FAR too warm, and that is causing their food to spoil and their wine to sour.
The Chaney Refrigerator / Freezer Thermometer is a brilliant way to keep an eye on how your food is doing. Here is how it works. You get one thermometer which you put into the back of your refrigerator. A second thermometer goes into the back of your freezer. Both of these send signals *wirelessly* to a display unit. The display unit is magnetic and can stick easily to the front of your refrigerator.
You can walk by your fridge and see at a glance exactly what temperature your fridge and freezer are currently at. The system also displays the highest and lowest temperature each area has reached since you last reset the values. So if you set your fridge normally to 34F and you see that it has been swinging between 20F and 50F, it's time to call a repair person! That would definitely cause serious damage to your food.
In addition, you can set alarm values, both high and low, for both sensors. So you can set the freezer to start beeping an alarm if it drops below -50F, or if it goes up above 0F. Of course the chance of your freezer suddenly going insane and becoming "way too cold" is probably slim - but I know a number of people who had electrical problems with their fridges and who lost cooling ability without realizing it at first. Having a beeping alarm go off before your freezer's contents all thaw is a very good thing!
The wireless unit says that it can transmit a fair distance, but this of course would depend on all sorts of things - if there are concrete walls between the source and destination, if there are other interfering signals around, and so on. For me, I know it works with the display on the outside of the fridge it is monitoring. So I can say with great certainty that that works very well.
I know for sure the alarm works wonderfully - only a few weeks after buying the unit, we had a thunderstorm take out the power. It was only a short while later when the fridge half of our unit began beeping.
Is there a downside to this? Well, when we first got the set, the display LEDs simply would not light up well. We tried at least 8 different sets of batteries in it to ensure it wasn't a bad set of batteries. Some of the number pieces would light up, while others would stay completely unlit. We called up Chaney and they were extremely prompt and helpful. Only a few days later we had a fully functional display unit in our hands, and it worked beautifully. Electronic devices will never be 100% foolproof so I don't ding them much for having that glitch, and offer praise for them resolving it so readily.
All in all, I love this device. I can glance at my fridge every time I use it and know exactly what its temperature is and what the recent ranges of temperature have been. I can optimize the fridge and freezer to have the optimal temperatures to keep my food and wine fresh for as long as possible. That means milk lasts longer, salad fixings last longer, everything lasts longer. That stretches my food dollar as well as it can be stretched, and easily pays for the price of the thermometer within a month or two.
Highly recommended. I'm even looking into getting another one for my wine fridges. The only question then would be if the wireless transmitters interfere with each other!
Buy the Chaney Fridge-Freezer Thermometer from Amazon.com
Lisa Shea's Library of Low Carb Books


Related Articles
Editor's Picks Articles
Top Ten Articles
Previous Features
Site Map



Follow @LisaLowCarb
Tweet





Content copyright © 2022 by Lisa Shea. All rights reserved.
This content was written by Lisa Shea. If you wish to use this content in any manner, you need written permission. Contact Lisa Shea for details.