Stargate SG-1--Supporters Speak Out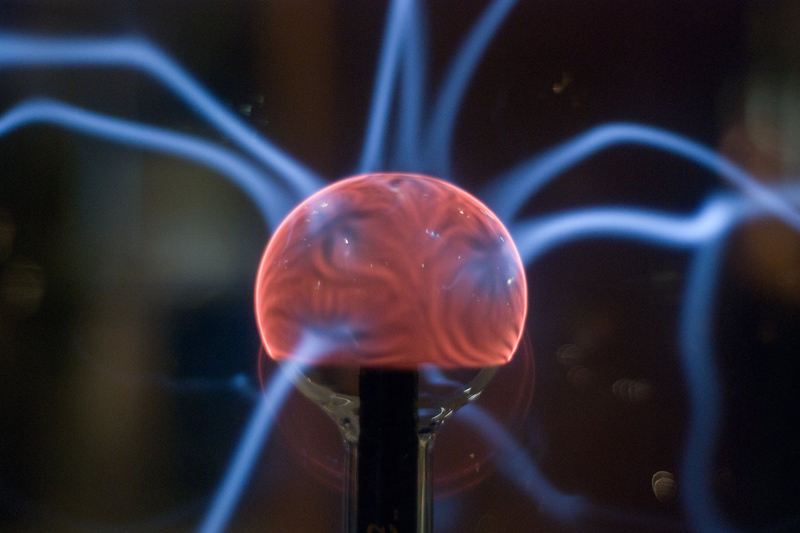 The show SciFi Channel was once so proud of does seem to have attracted a loyal and diverse group of fans. In my quest for information, I encountered "Stargate SG-1" fans from the U.S., Canada, Holland, Israel, Italy—apparently the translators there need to be soundly smacked—some of which must have been toddlers when the show started, and some who've been around since the beginning. Some are lifelong scifi fans—some never watched science fiction television before "Stargate." Many have never participated in a campaign like this one.

And surprisingly, the reasons they like the show seem to be as diverse as the fans: the characters and ensemble cast, the smart writing, the consistent scientific premises, a realistic portrait of the U.S. and the military, the Egyptian and Arthurian mythology, the way stories mirror current events. They like that the show has happy endings, but not all the time. They enjoy being able to watch the show with their families. Some like the way the show recognizes its own silliness. Some fans also like "Battlestar Galactica"—others have no desire to see it.

"The stories have so much depth to them," says Alyssa Court of Flossmoor, Illinois. "They mirror our society and teach us about our own nature as human beings. (The characters) often come upon a moral issue, and they deal with it without saying flat out, 'this is the right way to solve this, and any other way is wrong'…Instead they have the characters choose, and it doesn't always come out for the best, and they don't always agree that it's the right thing to do—but they choose to do something."

Tomiko Nichols of Atlanta, Georgia notes, "I love it because it entertains your intelligence and injects a great sense of humor…I love the way (director Peter DeLuise) makes science fiction accessible to everyone, including my eight-year-old daughter…I love that it brings on actors from other scifi shows, like all of the 'Star Treks' and 'Farscape.' I love that it has been on for ten years and just gets better."

The message of diversity in numbers is exactly what fans are trying to send to the SciFi Channel. "The fans aren't just a bunch of socially-challenged fantasy-seekers who are looking for yet another way to escape the realities of today," one Australian viewer told me. "Fans of this series, despite what the Nielsons [rating system] might indicate, cover a broad range of people…with normal, healthy lives and who are perfectly capable of social interaction by means other than chat rooms and email. The characters of the show have been so well-developed and have been a part of our 'lives' for so long, that they almost feel like 'family;' and nobody likes to see their 'family' done wrong by."

Bernard Antonuk, a California fan, knows exactly what he'd say to the SciFi decision makers if he had the chance. "SG-1 made your channel. Allow them to finish the story correctly, and transition over instead of this ungraceful rush towards the door…A lot of us are planning never to watch another SciFi (Channel) show save for 'Stargate: Atlantis' ever again, and make sure that we encourage as many of our friends and colleagues (as possible) to do the same."

Adds Emily Taylor, a Florida viewer who has written over 300 letters herself in support of the show: "Congratulations! You assisted in turning SciFi into the most hated network in television. It should look fantastic on your resume."

But the fans are realistic. They understand that SciFi Channel—or any of the possible players—isn't going to be moved by their pleas unless the money is good. Many don't expect to save "Stargate SG-1" at all. They're only hoping to get the word out that the fans truly are numerous enough to financially support the "Stargate" franchise.

And they want the SciFi Channel brass to realize there's more at stake than just one little TV show. Gwyneth Brain, a "Stargate" activist from Bristol, England, maintains that SciFi doesn't understand that its reputation is in trouble, "what with canceling 'Farscape,' the wrestling and various B-movie projects they have. And now this." She says, "Fandom has genetic memory—these guys don't. We've got experience and knowledge behind us, as well as a deep love for the show. We're not doomed, and even if we don't succeed we sure as hell shall not go silently into the night. We won't give in."

With thanks to the kind folks at the savestargate sg-1 Yahoo! Group for helping an editor out.

You Should Also Read:
SciFi Channel
Save Stargate SG-1 Web site
IGN TV


Related Articles
Editor's Picks Articles
Top Ten Articles
Previous Features
Site Map





Content copyright © 2023 by Helen Angela Lee. All rights reserved.
This content was written by Helen Angela Lee. If you wish to use this content in any manner, you need written permission. Contact Helen Angela Lee for details.