Incorporating Good Softball Habits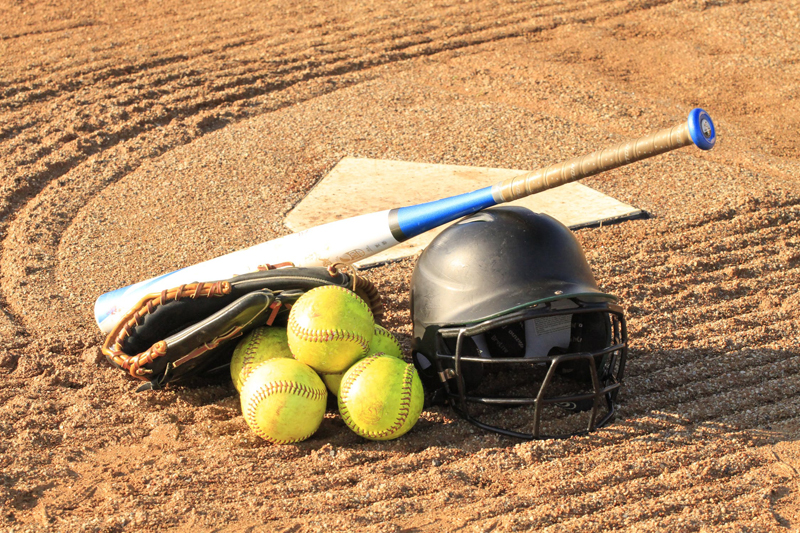 When you are in a game situation, there can be a lot to remember. Your coach will usually tell you what you need to do but here are some good habits to remember. If you incorporate these into practice as well as games, you won't be caught off guard.

Fielders -
Fielders should get in the habit of catching the ball with two hands. This means catching the ball first in the mitt and then clasping the ball with the other hand to make sure it stays in the mitt. This also speeds up the process of grabbing the ball to throw it.

Fielders should also know how many outs there are and where they are going to throw the ball even before the ball is hit. This saves valuable time and there is no confusion as to what to do with the ball.

Outfielders have to throw the ball a long way to the infield. To prevent injury and gain throwing distance, fielders should throw the ball with not just their arm but use their whole body. To do this, take a big step, transfer your body weight from the foot in the back to the foot in the front, and use all the major body parts between your legs and arms (including hips, back and shoulders) to throw the ball.

Communication between all players is very important. You can support your fellow teammates when they are batting and talk on the field as a team. When a fly ball is hit between two fielders, one of them calls it so the other will back off. That way, they won't collide while looking up. When a player is going for a ball, other players can tell them to move up or back, if they need to get closer to the ball. Players can yell how many outs there are or where the play is, so everyone knows.

Batters -
When on deck (or next in line to bat), watch the pitcher throwing the ball. Practice swinging in time with the ball coming in. That way, you can get a better idea of how fast to swing.

Any hit should be considered fair until the umpire calls it foul. This means you should run to first even if you don't know where the ball was hit.

The third strike rule means that the batter can run to first after striking out if the catcher drops the ball. This is sometimes hard to remember and the batter does not always know if the catcher drops the ball or not. This is where teammates can get involved and yell to the batter to run.

Runners should overrun first base as fast as they can and slightly curve to the right after touching the base. This way, they cannot be tagged out by the first baseman if they are not touching the bag.

Runners should know how many outs there are in case of a fly ball. If there are two outs, runners should prepare to run as soon as the ball is hit, even if it is a fly ball. If there are less than two outs, base runners should stay close to the base to tag up in case the ball is caught.

Batters and runners need to pay attention to the first and third base coaches for any signals or directions. They will tell you when to run and whether to slide or stay standing up when approaching the base.

Catchers and Pitchers -
Catchers can get in the habit of opening their glove all the way to receive the pitched ball and then squeezing the mitt shut to prevent the ball from popping out.

Catchers can use hand signals to communicate with their pitchers so they both know what is going to be pitched.

Coaches can use some of these good habits during all their practices so players will remember to use them during games. Having good communication throughout the entire team is essential for the team to function well. When all players are prepared for the plays, they can react faster. Batters and runners can also have the upper hand if they are well informed. If good habits are practiced, they can stick with you and make you a better player.




This site needs an editor - click to learn more!


Related Articles
Editor's Picks Articles
Top Ten Articles
Previous Features
Site Map





Content copyright © 2022 by Traci Falb. All rights reserved.
This content was written by Traci Falb. If you wish to use this content in any manner, you need written permission. Contact BellaOnline Administration for details.