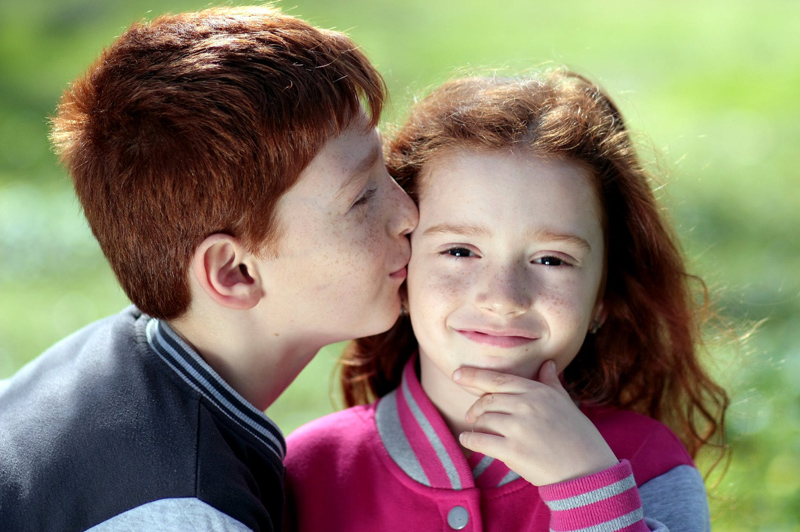 I wanted to explore the bonding experiences of siblings, so I thought I would start by asking a simple question – What is it that really keep siblings connected?

I received, from a variety of siblings, the customary and expected answers such as love, family loyalty, friendship, respect and shared memories. However, I also received at least one unexpected answer and was a little taken aback by it.

The answer? "Mutual hate of our mother."

This response came from Andrew, a forty-four year old father of three, who has five siblings on his mother's side. Raised as an only child by his father (the siblings do not all share the same father), he now communicates with his brothers and sisters regularly.

Each sibling was abandoned by their mother, who sometimes lived as little as two blocks away, and were raised by either their father or grandmother. Not only did they live in different households, but many were raised in different cities. They have no shared childhood memories, no family photos, but they do share a strong resentment for their mother. This one common bond has allowed them to actually build long distance relationships as friends and family.

Even though the siblings missed out on knowing each other as they grew up, they each had a good life, were raised well and had people and family who loved them. Andrew has great childhood memories and is truly very comfortable and happy with the man he has become. However Andrew admits, the one dark part of his life lies with the anger he has for his mother.

In trying to explain his bitterness, he recalls a time he reached out to his biological mother after the birth of his first daughter. His mother had moved back into town and lived only a few blocks away from his father. So one day after visiting his father, he took his new baby daughter to meet her maternal grandmother. He recalled his mother coming out to the car, being very complementary as she peeked in the window to see the baby. The visit was quick as Andrew was very angry by her reaction. His new daughter didn't receive any of the overwhelming accolades that one might expect from a grandmother. There was no passion to hold her or any outpouring of love like he had witnessed from his wife's mother. She didn't even invite them into the house. She was polite and flattering, but distant, much like a stranger.

What Andrew didn't realize was that she was a stranger, and that she didn't feel a connection to the baby because she didn't feel a connection to her own son. What Mary, his mother, didn't realize was that through her actions, her son felt as if she was abandoning him all over again. What neither one may have realized was that they had just missed an opportunity to connect. Today they have no relationship at all and Andrew still admits he has not been able to reconcile his strong negative feelings for his mother. He's had a lifetime of her walking away from him.

For parents, who by their own admission have not been the best caregiver or role model, I think there is a lesson in Andrew's experience. I came to that conclusion based on his answer to my next question.

The lesson? For parents who are willing to reach out and to really work on their relationship with their children, there is hope. When they are willing to make real changes and not offer "the same song, just a different verse" there are possibilities. If they are willing to ask for forgiveness without excuses, there is redemption. That's the lesson.

The question which produced the answer which should inspire us all?
"If you mother showed up on your doorstep today and asked for forgiveness and to start a relationship, what would you do?"
"I'd forgive her," he said without hesitation. "She's my mother."



Related Articles
Editor's Picks Articles
Top Ten Articles
Previous Features
Site Map





Content copyright © 2022 by Nina Guilbeau. All rights reserved.
This content was written by Nina Guilbeau. If you wish to use this content in any manner, you need written permission. Contact Nina Guilbeau for details.