Wii Gaming for Better Health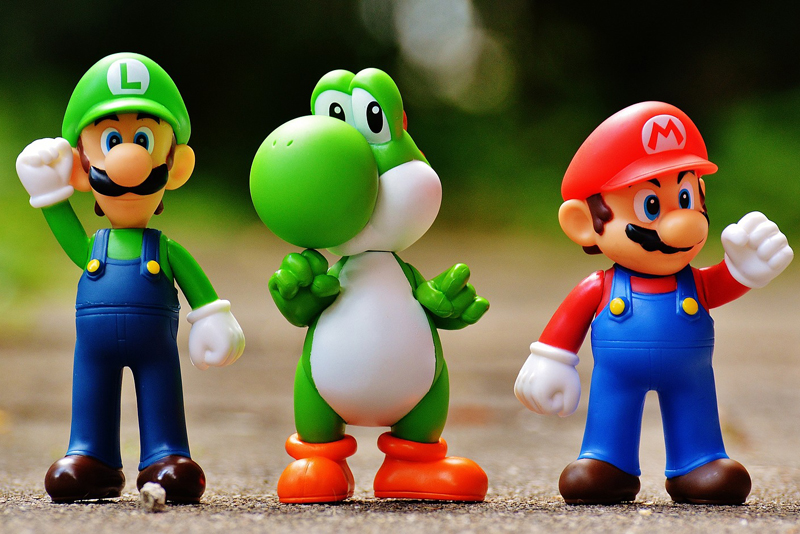 The Wii has been out for over a year and is STILL selling out in stores. What's the secret? From young to old, the Wii is being proven as a great way to improve your health - no matter what your age!

Where most buyers of the Xbox 360 and PS3 are getting those systems for sitting and being stationary while playing video games, a large number of Wii players are getting their consoles to get active. Even the most basic games with the Wii involve hand and arm movements that - believe me - can wear you out rather quickly. If you are interested, you can get Wii games that involve full body movement, dancing around and becoming completely exhausted!

Senior centers are bringing Wiis in by the dozens. Senior citizens who can no longer heft a real bowling ball have great fun participating in Wii bowling tournaments. There is still hand and arm motion involved, so there is activity without the strain of a heavy, real ball.

If sword fighting is more your style, many of the Wii games (including the ever popular Zelda) let you hack and slash your way to fun. The games are never boring - instead of counting repetitions of arm curls, you find yourself having to stop playing because it's 3 hours later and you're late for your appointment elsewhere.

Another great benefit of the Wii is that all ages can happily exercise together. Get a grandparent, parent and kid together for some Rayman, and they'll have a blast with the variety of mini-games, playing together and laughing. They're fun and exercise, all at the same time!

What's ironic is that, natively, the Wii game system is the cheapest out of the three modern releases. But because it is still so sold out, many stores are selling the Wii in "forced bundles" where you have to buy the Wii with many other accessories, guaranteeing them a large monetary sale.

You might ask why Nintendo simply doesn't make more Wiis. The problem here is long term planning. Their current factories are cranking out Wiis as quickly as they can. Say they invest the billions to create an entirely new factory, hire and train the employees, etc. to set up yet another Wii production line. If they catch up with demand 4 months later, all of that investment was wasted! They can't do that and keep the Wii price down at a reasonable level. It does seem that the supply/demand will even out in the coming months where everybody who wants a Wii can easily get one.

No matter what your health resolutions are for the coming year, see if you can get your hands on a Wii! They are great for your health, and great fun too. Exercise will be fun and exciting, and you'll find yourself looking forward to each session!


Related Articles
Editor's Picks Articles
Top Ten Articles
Previous Features
Site Map





Content copyright © 2022 by Lisa Shea. All rights reserved.
This content was written by Lisa Shea. If you wish to use this content in any manner, you need written permission. Contact Lisa Shea for details.