The Blessings of a Prophet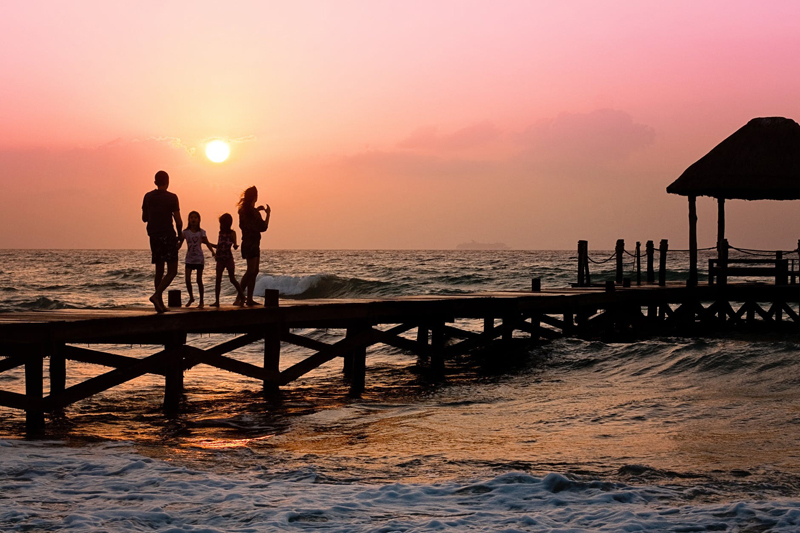 How great and marvelous that the gospel of Jesus Christ has been restored in its fullness upon the earth just as the Bible prophesied! How strengthening to know that the gospel is the same today as it was when Christ organized it in Jerusalem 2,000 years ago. How wonderful to declare that the Church of Jesus Christ of Latter-day Saints is
"built upon the foundation of the apostles and prophets, Jesus Christ himself being the chief corner stone" (Eph. 2:20)
. This divine pattern has not changed.
In both eras the organization of His gospel was established by the Savior, personally. As Paul taught, the Lord set it up this way,
"for the perfecting of the saints, for the work of the ministry, for the edifying of the body of Christ. Till we all come in the unity of the faith…that we henceforth be no more children, tossed to and fro, carried about with every wind of doctrine " (Eph 4:11-14)
.
God is the same yesterday, today and forever (Hebrew 13:8). His doctrines, His gospel, and His organization have not changed. Today, as several millennia ago, the promise is still the same:
"Surely the Lord God will do nothing, but he revealteth his secret unto his servants the prophets" (Amos 3:7)
.
In the recent General Conference the world had opportunity to hear from the Lord's anointed prophet and His chosen apostles. What were their words for the world? I invite you to please read on and ask yourself, through prayer, if following it would help improve lives? Would it improve the world? Is their counsel from God?
LOVE OTHERS. Remember the worth of souls is great in the eyes of the Lord. He loves the great and the small. We are all His children.
SERVE OTHERS: Lighten their burdens. Comfort and reach out to neighbors and strangers.
INCREASE YOUR LOVE FOR THE SAVIOR. Trust Him. Be in tune to His Spirit. Live worthily so you can receive His guidance. Praise Him. Acknowledge His hand in your daily lives.
ESTABLISH PATTERNS OF RIGHTEOUSNESS. Have daily individual prayer. Pray together as families and as married couples. Pray with faith. Contemplate before you pray; listen after you pray. Thank the Lord in your prayers daily.
Study, honor, value and live the holy word of God.
Express gratitude to the Lord and the people in your lives. The past does not come back and the future may never come. Use today to express your love, to serve others, and to forgive.
REMEMBER THE SAVIOR'S EXAMPLE AND SACRIFICE. He wants you to succeed. He suffered and died for you. Remember, too, that—in the myriad of human faces—He knows and remembers you. You are loved by Him.
HAVE FAITH IN THE LORD, His birth, His heavenly heritage and atoning sacrifice. He lived and died for you. He offers you forgiveness, resurrection and eternal life. Have faith in all those promised blessings and know He has offered them to YOU.
HAVE PATIENCE. His word will all be fulfilled. If you feel the Lord has not heard your prayers or if He has put you on hold, know that the Lord is not slack in His promises. Recall the story of Rachel in the Old Testament. She wept many long years for the fulfillment of the promise and then, when the time was right. "God remembered Rachel." Have patience. He will keep ALL His promises. Just as God remembered Rachel, God will remember you.
REMAIN faithful to the laws and ordinances of Jesus Christ until the end of your life.
LIVE the principles of the gospel and keep the commandments.
HONOR and fulfill your promises.
BE HONEST.
BUILD STRENGTH OF CHARACTER through selflessness, humility, integrity, loving and honoring your spouses and children, doing good to them that hate you and praying for them who do spitefully use you.
TEENAGERS. Be cheerful. Bless and strengthen your families. Be an example. "Let no man despise thy youth; but be thou an example of the believers, in word, in conversation, in charity, in spirit, in faith, in purity." (1 Tim. 4:12) Participate with your family. Strengthen your relationships with your brothers and sisters. Live a Christlike life.
PARENTS. Remember that Happiness does not depend on money. While you must provide for the needs of your children, always provide for their love and spiritual growth. Your family should be your number one priority. They are the most important treasure you have. Make your home a place of refuge and love. Keep it clean and orderly. Set the example. Spend time with your children. Read to them. Talk to them. Teach them about Christ. Create the true spirit of the gospel in your hearts and home, be a light to those around you. Above all, remember that families can continue beyond this life. Christ has broken all the bands of death, even for families.
I am sure that every one of the millions of listeners this Conference could write their own list of the sweet fruits of divine advice given to us by the Lord's called prophets and apostles. Their advice is the timeless, for it is the advice of a loving Heavenly Father given to us today as it was thousands of years ago…by men truly called by God.
Things of worth don't change.
To read the text of all the recent General Conference talks, please visit the Church's Web site at
lds.org
. Online text will be available by Thursday, Oct. 11, 2007. Archived talks from past Conferences are already available.
If you are interested in learning how teenagers can grow closer to the Lord through wholesome music, dating, fashions and more, please check out the online excerpt from the pamphlet, "For the Strength of Youth".
lds.org


Related Articles
Editor's Picks Articles
Top Ten Articles
Previous Features
Site Map





Content copyright © 2022 by T. Lynn Adams. All rights reserved.
This content was written by T. Lynn Adams. If you wish to use this content in any manner, you need written permission. Contact Jamie Rose for details.