Zakiya Randall supported by a Foundation!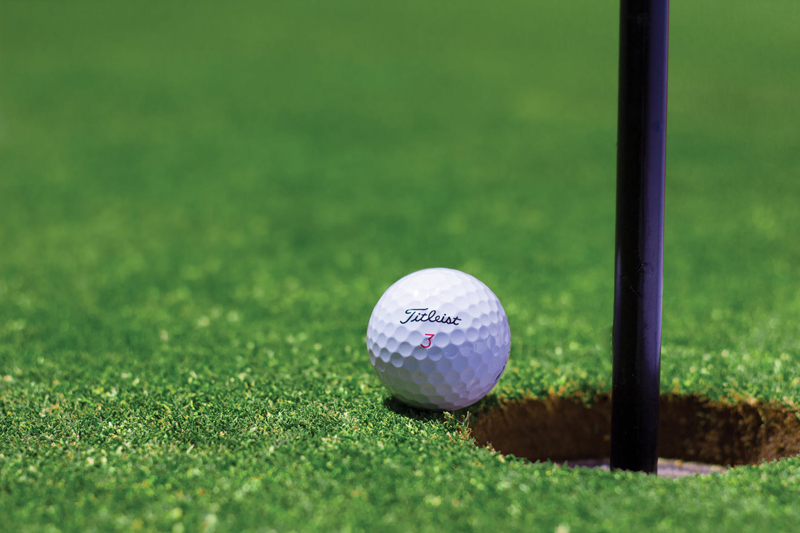 I just received information that a new Foundation is being formed for dedicated athletes called
Creating Leaders in Sports
. It was established to help athletes to gain experience and learn to become a better player and individual. This foundation is a 501 (c)(3) non-profit organization to help student-athletes to reach for the next level of their achievements. I heard about this Foundation from my correspondence with Zakiya Randall the 15 year old golfer who has a goal to become an LPGA golfer someday or become the next lady Tiger Woods. This Foundation is set up to promote the value of leadership and for the athletes to become an inspiration to others. You can check out their informative web page for their message and testimonials. In the section called success stories of a star student-athlete, click on "read more" you will find my first article about Zakiya.
https://www.creatingleadersinsports.org/Home.asp
In a separate section on the above Web site you will find the board members who established this Foundation. They explain their mission to bring public awareness to the physical fitness and conditions of our youth and promote young athletes.
Creating Leaders in Sports
is important for young talent like Zakiya and other athletes to develop their dream. Within this Web site you can find an area where you can sponsor an athlete with your donations.
We need dedicated young people to reach for the stars and become the best that they can be. When one has goals to better themselves it only leads to improving their ability to succeed. We wish this foundation success in their efforts to help young athletes who are willing to work towards their goal. If you are interested in helping with the health and welfare of our future leaders give your support to this foundation.
I would like to again display some of Zakiya Randall extraordinary golfing abilities. Zakiya is just 15 years old and has a room full of trophies from amateur golfing events in her state and surrounding areas. To learn more about this up-and-coming new golfing star, check out her web page and learn all about Zakiya from her TV interviews and magazine articles that are posted here. https://www.zakiyarandall.com
Zakiya has her goals set high to participate in the LPGA. She is not going to hurry this process but continue to learn and train to be the best that she can be. Her goal is to attend a credited University and be able to play on their golf team to help with this learning process. She is not in a hurry to push for the LPGA at this time but she did qualify for the sectional Open tournaments for the 2006 LPGA Open. This experience taught her a lot as she was up against older women and many who have had more experience at tournament play than she has had.
Within Zakiya's Web pages you can read a great article "Tiger in Waiting" written by Kimberley A. Martin from the Black Sports Network. This article will give you an idea how popular she is becoming as she keeps on winning. It will also give you an idea who she is and about her background.
The following was taken from Zakiya's web site plus from her picture gallery: It shows what an excellent golfer she has become. Carding these types of scores at this young age is amazing and the following are from this past summer.
ZAKIYA had the Lowest Score(74) and was a Medalist Winner in US WOMEN'S OPEN Qualifier on May 15, 2006 at the Horseshoe Bend Country Club in Roswell, GA., which included LPGA Professionals and some of the best amateur players across the nation. The course was set to 6,417 Yards Par(72). This was Zakiya Randall's first time ever playing in the Qualifier. After just turning 15 years old a few days before the event, Zakiya was the Only and Youngest Atlantan to qualify. Zakiya took home the MEDAL
Zakiya Wins the 51st Mid-West 2006 National Championship. Zakiya Won her Division and was Overall Junior Girls Champion in the Championship held on July 15-16, 2006 in Lima,Ohio.
Zakiya was the TOP Georgian Junior Girl in the National Event Burgett H. Mooney, Rome Classic at the Coosa Country Club on August 1-3, 2006 scoring 71,72,74.
This is just a sample of Zakiya's accomplishments. The Foundation
Creating Leaders in Sports
will have a fine example in Zakiya for their plans to further the desire of student-athletes to become the best that they can be. I wish Zakiya all the best in her endeavor to better herself and become a member in the LPGA. The road may be hard and disappointments may surface but with dedication and help from this Foundation Zakiya can be successful with golf and in life.
You Should Also Read:
Zakiya web page
Foundation


Related Articles
Editor's Picks Articles
Top Ten Articles
Previous Features
Site Map





Content copyright © 2022 by Letta Meinen. All rights reserved.
This content was written by Letta Meinen. If you wish to use this content in any manner, you need written permission. Contact Sandy Eggers for details.