Improving Siblings-in-Law Relationships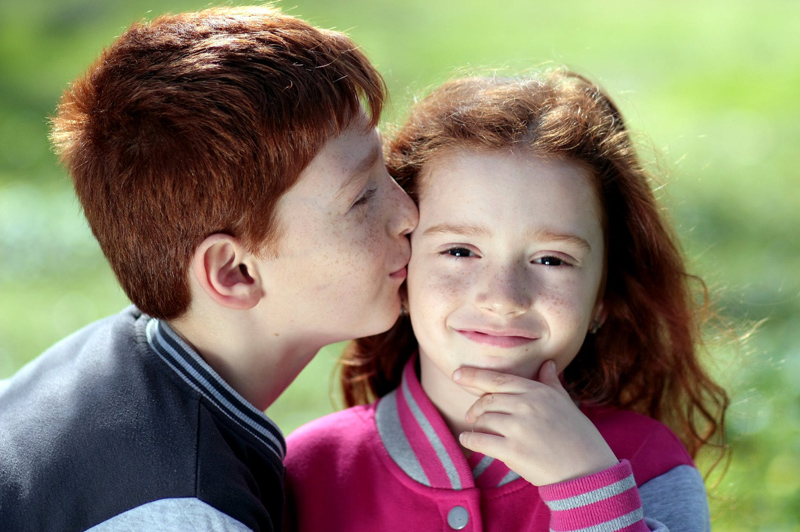 The sibling relationship can be challenging enough without adding the complications of their significant others. Even the closest brothers and sisters can have differences, sometimes irreconcilable differences, when it comes to the acceptance of an outsider into the family fold. Frustrations can run high if a sibling's new partner is the cause of family discord and as a result, the sibling's (as well as other family members) relationship can suffer. However, before it gets to a point of no return, try honing the best weapon available to improve the in-law relationship - communication. It can be difficult to communicate when you can't get along, but family socializing means you're stuck with each other. Here are 5 tips that when applied using a little imagination, your difficult in-law relationship can be on the mend:

Tip 1 - "It's Not What You Say But How You Say It"
Remember that refrain uttered from those older and often wiser than yourself? Perhaps you even advise your own children to observe their tone of voice. While sometimes it is difficult to camouflage your true (negative) feelings, in the long run, being less confrontational in tone and body language will help alleviate family tensions.

How to pull it off - You're aiming for civility in your conversations, so try controlling your emotions by imagining you're speaking to your new boss.

Tip 2 - Retire Your Assumptions
Easier said than done, but assumptions are the creators of "communication confusion". It doesn't take much effort to believe someone has the worst of intentions, but it takes a great deal of courage to stop jumping to conclusions. If you need clarification, just ask. However, you need to do it in a way that's meant to clarify not to confront.

How to pull it off – You're just looking for sincerity and understanding, so "tweak your attitude" by imagining you're speaking to the wife of your Pastor (or spiritual leader).

Tip 3 - Some Things Are Better Left Unsaid
hile honesty may be the best policy, everyone doesn't need to know everything about your in-law. When it comes to family harmony, be selective in what you reveal. Some discussions should only be had if it's for the greater good, not to embarrass or cause unnecessary conflict.

How to pull it off – You're striving to be considerate and not ignite a family feud so adjust your attitude by imagining your family gatherings as an Oprah show, not one on Jerry Springer.

Tip 4 – Stop Complaining
Unfortunately, when it comes to your sibling's love interests, you don't get to pick who you think is the best person for them and you certainly don't get to "unpick" them. Your siblings choose their own partners and sometimes the union is forever. There is no need to continuously voice your dislike of your in-law, causing the rift in your sibling relationship to increase along with tensions within the entire family. Unless there is some form of abuse in the relationship (in which case the focus should be on getting help), then it's best to simply accept your sibling's choice for a spouse – quietly.

How to pull it off – You want to "guard your tongue" so adjust your responses by imagining your verbal assaults will be the strongest memory of you by those you love the most (your children, parents, spouse). Unfortunately, sometimes this is proven to be true.

Tip 5- Reversal on No Communication
Often we think that if we do not say anything to a member of the family during family functions, then we are doing our part to avoid conflict. While this may be true, giving someone the silent treatment is the poster child for passive aggressive behavior. In addition, refusing to communicate is not doing anything to improve your relationship with your sibling in-law. So if you're looking to make a positive change, remember that a little civil conversation is better than no conversation.

How to pull it off – You're goal is to alleviate tension with polite conversation so adjust your attitude by imagining your in-law is a stranger on a bus or elevator – no history.

Of course, it takes two to have a great relationship, but on the other hand, it takes two to maintain a combative relationship, as well. Take control of what you can and do your part to regain peace for the sake of your siblings and everyone else in the family. Hopefully, your sibling in-law will recognize your efforts and try to do their part as well. After all, it's hard to fight by yourself.

You Should Also Read:
Adult Sibling Relationship


Related Articles
Editor's Picks Articles
Top Ten Articles
Previous Features
Site Map





Content copyright © 2022 by Nina Guilbeau. All rights reserved.
This content was written by Nina Guilbeau. If you wish to use this content in any manner, you need written permission. Contact Nina Guilbeau for details.