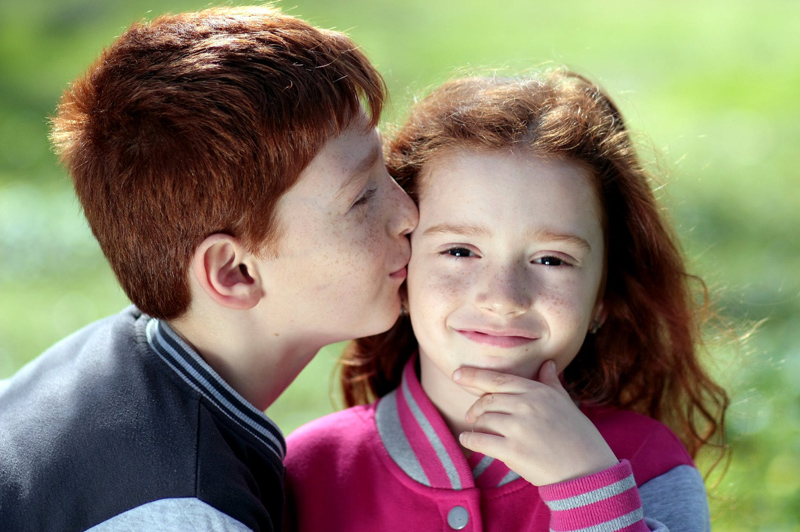 My first parenting revelation came when I was still a kid. My sister had been caught in one of her many diabolical schemes and was sent to the room we shared to await "sentencing". While there, she pondered her fate and described her preferred method of discipline as opposed to the most dreaded disciplinary action she could ever receive. I listened in amazement because we had completely opposite opinions. My fearless sister shuddered at the thought of being grounded while I could "do time" standing on my head. The interesting part is that our parents had absolutely no idea and always doled out their same one size fits all brand of justice. While discipline was adjusted to coincide with the severity of deed, it was never adjusted to the personality of the child.

This early enlightenment made me a firm believer of the "different but equal" child rearing philosophy referred to by parenting experts. This is a way of embracing the individuality of each child and successfully parenting to their uniqueness, while avoiding (as much as possible) the pitfalls of favoritism. This approach can be useful in every area of parenting including discipline.

However, this practice can put parents in an interesting situation. You can no longer allow the same blanket policies of the past to be your only recourse. Now, you'll have to get a little creative and include discipline that is as unique as each child's personality. Here are a few ideas for older children:

Cinderella Duty- Aptly named for the child who hates household chores. Not just any household chore, but spring cleaning chores such as washing windows, cleaning the refrigerator, washing baseboards or pulling weeds. Structuring the day of work is important. For instance, you'll want to write a list of the chores, select the day and an early start time. Also enforce the important Cinderella Duty rule: Do it right the first time or redo it until it done right! Believe it or not, this inspires efficiency and time management.

Weekend School – If they don't like homework (and who does?), assign extra school work such as writing essays on subjects related to the wrongs committed (respecting your siblings, disobedience, lying). Many stores have workbooks for different school subjects and grade levels which are very useful. Again, make sure it is a structured environment and check their work to make sure it meets your expectations. The extra time studying is extremely beneficial, however be careful not to closely align "punishment" with school work. The idea is to make them think enough about their behavior and how it affects everyone around them when writing essays. For additional school subject work, the idea is to replace their freedom (which is being used to misbehave) with something useful - a change from simply "go to your room."

The Good Samaritan – Self absorb teens? Selfish, "all about me" attitudes? Find an elderly neighbor needing their grass cut or their car washed and put your kids to work. Or look for volunteer work which is plentiful in many churches and community programs. Hopefully a positive message of helping others and being more appreciative will break through, if not now then in the future.

For young grade schoolers, a good approach (one that has worked well for me) is to bring the child into the process of working out a solution. This in and of itself is an unscripted, individually creative process. It helps teach responsibility and gives empowerment to a child who is now changing a negative behavior into a positive reaction.

Of course these old standbys (while not as memorable) are still useful: taking away the cell phone, television, video games and grounding (time out for much younger children). Whatever discipline you choose make sure it fits the child, the deed deserving discipline and most importantly, try to make it a positive and productive lesson learned.



Related Articles
Editor's Picks Articles
Top Ten Articles
Previous Features
Site Map





Content copyright © 2022 by Nina Guilbeau. All rights reserved.
This content was written by Nina Guilbeau. If you wish to use this content in any manner, you need written permission. Contact Nina Guilbeau for details.