Teaching Financial Responsibility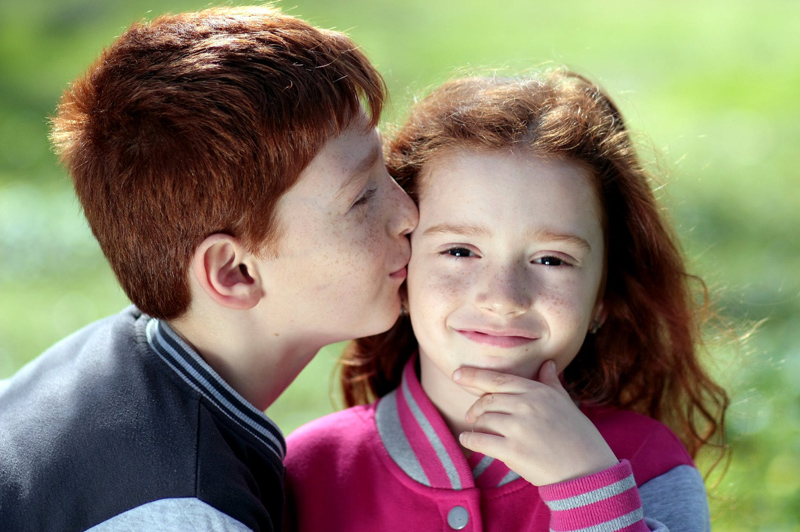 The moment my teenage daughter told me she wanted to take her ridiculously expensive pair of jeans back to spend her money more wisely, I knew I was on to something. She had just realized how much of a "bite" those jeans had taken out of her personal budget and that by returning them, she would have enough money to buy
two
pair of modestly priced jeans (still acceptable within her social circle) plus a couple of shirts and still have a little bit of money left over. I couldn't believe my ears! I had reached the parental mountain top (momentarily anyway) and it felt good to see the lessons of financial responsibility taking root. How did I achieve the impossible? Actually, it was quite by accident.
Several years ago, I realized that I could no longer shop for my kids. Our sense of fashion did not match and all they seemed to want for any gift giving occasion was clothes. One day while I was surfing the internet, I stumbled across a great solution – VisaBuxx, a re-loadable debit card. I was skeptical at first, but contacted the bank and soon became a believer.
Because it's a Visa card, it can be used anywhere and because it's re-loadable it's better than a gift card. Here are some of the features that sold me on the concept:
Helps teens manage budget
- your teen can access their balance and get a statement which details where and how they spent their money.
Offers teens financial independence
– Your teen will be in charge of his/her own finances to make purchases whenever they're ready.
Accessible to family and friends for gift giving
– rather than sending a check through the mail or giving cash in hand, family and friends, far and near, can easily fund the card giving your teen quick access. However, all of your financial information remains secure.
Parental oversight
– there are parental controls such as suspending the card, low balance notification and access to view vendors and purchase amounts. This allows parents to discuss appropriate places to shop, give financial guidance and take away privileges if necessary.
Zero liability for lost or stolen cards
–Call the 800 number to report the card lost or stolen. VisaBuxx has a Zero Liability Policy (US issued cards) which allows the balance from the old card to be transferred to the new card.
Easy to add funds
– you can set a schedule for funds to be added automatically (for allowance, for instance) as well as add funds for special occasions. It's all done online!
Depending on how you set your account up, some fees may apply when adding funds and some funds may not be available immediately. However, if you have an account at the bank hosting your VisaBuxx card, fees can be avoided and money is available immediately in most account set ups. Also, the card (if the financial institution offers it) can be used at ATMs with a PIN for accessing cash (fees may apply).
I love the flexibility involved with this program. I have personally received a call for extra funds when my teen has been in line for a movie and funds were available by the time she got to the ticket booth. It's also been used for adding emergency funds late at night, when my teen was out of town, which was a welcome relief.
VisaBuxx is for teens so your child has to be at least thirteen years old in order to get one. There are programs for younger kids (12 and under) such as PayJr and although I have never personally used the program, it has been featured on many US television shows and magazines.
I have to admit VisaBuxx has proven to be financially beneficial to my teens, but it has also been a huge convenience for me. Now for holidays or birthdays when they ask for money (which they always do), I can do most of my shopping with just a click of a button. Everybody's happy.
PayJr
VisaBuxx


Related Articles
Editor's Picks Articles
Top Ten Articles
Previous Features
Site Map





Content copyright © 2022 by Nina Guilbeau. All rights reserved.
This content was written by Nina Guilbeau. If you wish to use this content in any manner, you need written permission. Contact Nina Guilbeau for details.