Salads, Ethnic Beauty and You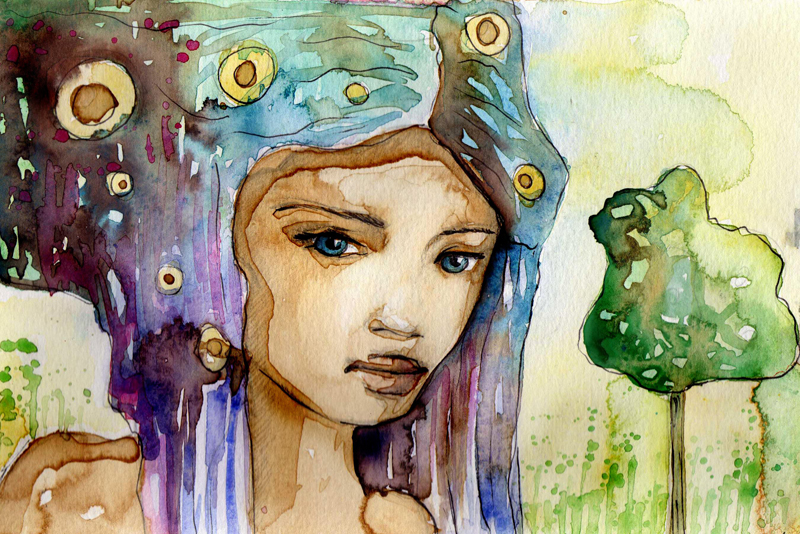 What do salads or some of their ingredients and your skin have in common. You've seen the images of cucumbers over the eyes of women relaxed and enjoying a spa treatment. This could be you! And guess what, you don't have to leave your home in order to enjoy the treatment.
It's that time of year for most of you, when the daffodils are blooming, the trees are showing signs of life with bright green buds and colorful pods beginning to open up and show you their beauty.
Yes the Spring Equinox has come and gone so it's time to get your skin ready to show off its beauty. You and your skin have been housed up in heavy coats and sweaters and now it's time for you and your skin to breathe the freshness of the spring air.
What better way to begin a warm weather regimen than with your face. Cucumbers are a great place to start because they are not only cost effective but they are great antioxidants and they reduce the production of oil in your skin.
Cucumbers and Ethnic Skin
This is a Cucumber Water that you can make for yourself. It's especially good for your skin if it's challenged with acne. You can use it as a toner or for eye and facial compresses.
Ingredients:
1 organic English cucumber (take seeds out)
12 ounces of warm water
Lemon/lime (optional for scenting
2-3 sprigs of fresh mint (optional for scenting)
You'll wash your cucumbers and pat them dry. Slice it paper thin with the skin on and put them in a sterilized container of warm water. Cover, shake the container and let it steep for 10 minutes.
You can use the same recipe and put it through a juicer or blender and add it to clays and use as a mask.
Botanical Oils
We've all grown up with some type of oil slathered on our faces by our mothers or grandmothers. Using oils to condition and moisturize our skin is just as important as using water to cleanse it.
Here are a few oils that have made their way into the arena of skin care for African America Skin.
Sunflower Seed Oil
– It's a beautiful flower and known for the beautiful seeds that it produces. But the oil that the sunflower produces has been shown to produce remarkable skin cell healing properties because it contains high levels of linoleic acid, which is an essential fatty acid that has been shown to be effective on the toughest acne cases. It reduces inflammation and fortifies the function of your skin's barrier.
Rice Bran Oil-
This oil is also touted for its multifaceted cell-protection. When used topically, rice bran oil acts as a sunscreen, combats hyperpigmentation. Lightens your skin and it soothes and regulates the moisture in your skin.
Flaxseed Oil -
This oil contains some of the highest levels of omega 3 fatty acids. It calms new and irritated skin due to conditions like eczema or psoriasis. Flax seed oil helps repair your skin's cells and hydrates even the driest of skin.
Green Food For Your Face
No salad is complete without its greens. They impart cooling, hydrating and soothing effects on your skin. Here are some greens that will help you in caring for your beautiful black skin.
Dandelion green extract
has been used on eczema and psoriasis and is known to contain high levels of antioxidants and zinc. They can boost your immunity. Dandelion green extract has a cleansing and detoxifying effect on your skin.
Parsley
is high in Vitamin C. When used on your skin, it regulates the production of sebum. It also stimulates the production of collagen. Collagen helps in healing your skin and reducing wrinkles.
Romaine lettuce
is not just for Caesar salads. The extract from romaine lettuce is high in Vitamin K, which strengthens capillaries and Vitamin A, which normalizes your skin cell turnover.
I'm going to add Avocado to your green facial salad because they are beneficial in helping to heal dry skin and eczema. Avocados are also known to boost your skin's natural sun protection and boost collagen production.
Whether you eat the ingredients listed above or use some of them as a facial salad, your skin will love you for it!
If you like what you've read, please share it with your friends and don't for get to visit the Ethnic Beauty Forum and chat with us.
That's it for this week. As always ...
Dedicated to Your Beauty
Juliette's Website
https://www.nyrajuskincare.com


Related Articles
Editor's Picks Articles
Top Ten Articles
Previous Features
Site Map





Content copyright © 2023 by Juliette Samuel. All rights reserved.
This content was written by Juliette Samuel. If you wish to use this content in any manner, you need written permission. Contact Juliette Samuel for details.