Parent Tips for Prom Night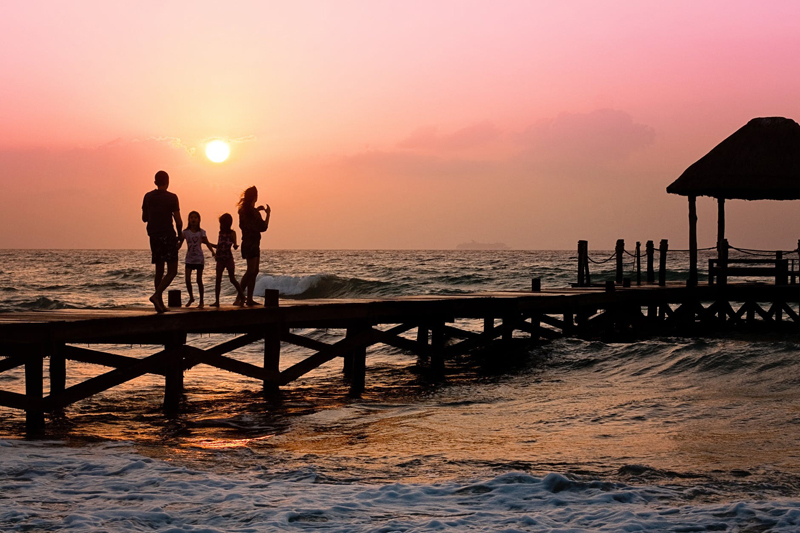 Prom season has descended upon the teenager world. It is a night that carries a reputation bigger than its price tag. What can you do to help your teenage son or daughter enjoy a spiritually and physically safe prom night?


ESTABLISH EXPECTATIONS EARLY.
Do not wait until the night of prom, or even a week before to establish any expectations. Sit down with your son or daughter now and ask for their help in establishing mutually agreeable guidelines for the evening. If you ask them to help you set a curfew, etc., they will be more likely to honor the decision.

Some things to discuss early may include:

Curfew: Be aware that, while LDS teens generally have curfews, few other teens do anymore. This will cause whining and grumbling from your teen who won't want a curfew for this 'big' night. Stick to your higher standards. A friend of mine, an EMT for 20 years, said she rarely scrapes a teenager off the road before midnight. Most the accidents happen after that hour and the later the teenager is out, the more serious and deadly the accident.

But do not just tell your teen when to be in. Let them help you establish an agreeable curfew. You may have to adjust your standard curfew a bit, but work together to do this.

Together, establish consequences for broken curfews. I also tell my sons that the minute they are late they start dating that girl's parents. No one sleeps or relaxes until they enter the door. Furthermore, some very harsh thoughts can be levied against my sons during that time which they may never know about but it will affect their future relationship with those parents. Being early--every time--will impress the parents and raise their level of trust.

Appropriate dress: This is more of a conversation for daughters. Go with them to pick out their dress or, if they want to go with the girls, have her put two or three favorites on hold for you to view with her later. She doesn't have to tell her friends why she's asking the store to hold them. That allows her to enjoy going with her friends, but allows the final decision to be made between mother and daughter.

Tell you daughters the importance of modest prom dresses, not just for them but for the young man. God created men to be visually stimulated. To disregard or disrespect what God made and how He made it is to disrespect more than just the man she is with, it is to disrespect the Creator Himself.

You may want to have your daughter look at her reflection in a mirror while wearing a higher neckline and then a lower neckline. Ask her where her where her eyes go then tell her that eyes naturally go where cloth ends and skin begins. If the neck line is low, the eyes will go low. If the neckline is high, the eyes will lift and see the face first. Throughout her life, you daughter will want to draw people's attention to her face. Why? The face is the seat of a person's entire being. It reflects intelligence, emotion, personality and so much more. To intentionally draw a person's eyes away from who you really are to anything else shows that you are willing to be viewed as shallow and one-sided. Not a good idea for any woman.

Chaperones/other couples. Establish any expectations for double-dating or having a chaperone present at post-prom activities. Know where they are going and who they are going with.

Transportation. Decide who will drive. If someone else is driving, make sure the driver knows and honors any curfews or restrictions. If your car will be used, do you want it cleaned first? You can make a deal with your teen…you pay for gas if they clean and wash the car, inside and out.

Costs. Who will pay for prom? Establish that early enough that your teen can earn any funds necessary for dresses, dinner, flowers, etc. Be willing to help a teenage by paying them for extra chores. They will appreciate the evening more if they pay for all or part of it themselves.

As prom night approaches, visit with your teen about proper behavior…not just at the dance but with their date and their date's parents. Remind them of simple courtesies.

Young men: Have the mother pin the corsage onto her daughter's dress, tell the father when you will bring his daughter home (remind your son to honor the earliest curfew given). Remind him to open all doors for his date, walk to the outside of the sidewalk, and hold the chair for them. Have him return his date home early and thank her for the evening. If invited inside, remind him to thank the parents also.

Young women: Remind her to thank the young man for dinner as they are leaving the restaurant. Have her also thank him later for the date. He's spending a lot of money on her, she should appreciate it not expect it. Tell your daughter to not go in girl-groups to the bathroom and leave the young men standing there, nor to huddle in girl-circles giggling and talking. Have her talk to her date more than her friends, even a double-dating partner. Remind her not to say anything negative about another girl or couple; negative words will reflect more on her than the person she criticizes. Even if she doesn't particularly like the young man who is taking her remind her to be kind in word and deed, grateful and complimentary.

The night of prom, have a prayer together with your teen before they leave. You may even consider having a prayer for safety and wisdom with your teen and their date. I've learned that even non-members appreciate kneeling with our family and being remembered in the prayers of others. They are often touched and appreciate the personal concern of being mentioned in a kind and loving way.

Last of all, wish them well, wish them fun, and send them out the door feeling loved. Love is a very powerful protector.







Related Articles
Editor's Picks Articles
Top Ten Articles
Previous Features
Site Map





Content copyright © 2022 by T. Lynn Adams. All rights reserved.
This content was written by T. Lynn Adams. If you wish to use this content in any manner, you need written permission. Contact Jamie Rose for details.