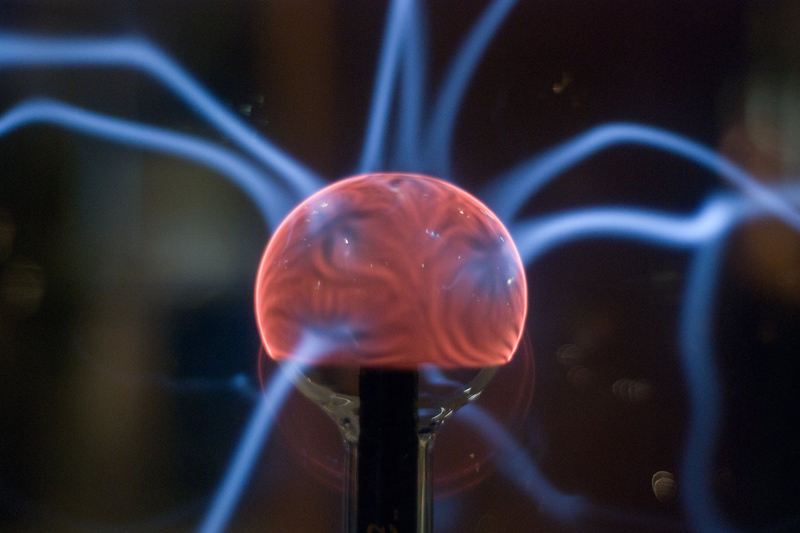 "Falling Skies," the new scifi drama from TNT, airs Sunday, June 19 at 9 p.m. ET with a special two-hour premiere, then settles into a 10 p.m. Sunday night timeslot and airs over the next eight weeks. It's from DreamWorks Television and is executive-produced by Steven Spielberg, along with DreamWorks television heads Justin Falvey, Darryl Frank, Graham Yost and screenwriter Robert Rodat of "Saving Private Ryan" fame. Rodat and Spielberg created the idea; Rodat wrote the pilot. Mark Verheiden ("Heroes," "Battlestar Galactica" and Greg Beeman ("Heroes," "Smallville") are co-executive producers.

The Story

After an invasion by an alien military force, ordinary people must try to survive in an incapacitated world. The story begins six months after the initial invasion, in which the survivers have banded together outside major cities to fight back. Citizen soldiers try to protect the people while mounting a campaign against the occupying alien force. No one yet knows what the aliens' purpose is in coming, or what their nature is. This will become clearer over the course of the season, but—according to the press release, anyway—not in a predictable way. Each week the survivors will learn more about the alien force, but the knowledge will raise more questions than it answers. Basically, what they want to know is, why the aliens came and what they want.

The series is designed to look at human nature—its endurance, commitment and courage. Ordinary people band together and become heroes, or turn on one another in desperate times. Despite hard times there are happy moments and a triumph of the human spirit.

The Characters

Mason (Noah Wyle): He's a bookish Boston history professor whose wife was killed in the attack. One of his three sons is a captive of the aliens. He has a knowledge of military history and, as a result, becomes second-in-command of the 2nd Massachusetts, a regiment of resistance fighters protecting a group of civilians. They hope to gain intelligence they can use against the aliens. He's determined to protect what's left of his family and rescue his son Ben.

Anne Glass (Moon Bloodgood): She's a pediatrician who works with children to help them cope with trauma. She lost her only child in the initial attack, and the tragedy continues to haunt her. She and Tom become friends because of their shared traumas.

Weaver (Will Patton): A fierce and no-nonsense military leader of the resistance; Tom's commanding officer. He hates babysitting civilians, and his military skills are put to the test in this situation. His goal: kill the enemy every chance he gets. Like many, he has faced tremendous personal loss.

Hal (Drew Roy): Tom's oldest son and a fighter in the resistance movement. He was forced to grow up quickly; before the invation he was athletic and popular. Now, he can be impulsive, but also is brave and confident and has a new appreciation for family and friends, including his girlfriend Karen..

Matt (Maxim Knight): Tom's younger son, age 8. He wants everything to be normal again, and struggles with the new realities of daily life. He's too young to fight, but wants to help--even if it means going against his father's wishes.

Lourdes (Seychelle Gabriel): An orphaned pre-med college student who assists Anne in the medical clinic. She is a devout Christian who finds her faith strengthened under the circumstances.

Anthony (Mpho Koaho): A resistance fighter, one of the best in the 2nd Mass. He's a former Boston police officer, a crack shot and an eager volunteer for the most dangerous missions. But he also knows how to wait it out.

Dai (Peter Shinkoda): A resistance fighter. Tom's right-hand man in the field-- he's quick, strong and skilled, and a demon on a motorcycle.

Ben: (Connor Jessup): Tom's middle son, a bookish boy who has been captured by the aliens. He's spotted among a group of captive teens.

John Pope (Colin Cunningham): The head of a gang of marauders. He gets introduced to the 2nd Mass when he takes a group of hostages, then offers to trade them for weapons. This ex-con is smart, resourceful and charismatic—and he just hates skitters. As an opportunist, Pope thinks the invasion is the best thing that's ever happened to him. And he's a great chef.

Margaret (Sarah Sanguin Carter): A survivor from Pope's gang with plenty of emotional scarring. She's fearless and tough, cool under pressure and a good friend.

Recurring Characters

Recurring Characters: These include Porter (Dale Dye), commander of the Massachusetts regiments; Scott and Kate Gordon (Bruce Gray and Lynne Deragon), Anne's aunt and uncle; Mike (Martin Roach), a fighter and also dad of a captive son; Rick (Daniyah Ysrayl), Mike's son who has cystic fibrosis; Jimmy Boland (Dylan Authors), a teen who wants to fight; Sarah (Melissa Kramer), a pregnant woman; and Karen (Jessy Schram), who joins Tom and his squad and becomes Hal's girlfriend.

The Aliens

We don't know much about these guys, initially. They are mysterious and merciless, highly intelligent and with a deft knowledge of military tactics. They're fast and strong and difficult to kill. There are two kinds: "skitters" are named because of the way they move on spider-like legs, and "mechs" are so called because they are armed robot-like bipeds.

Episodes

Two-Hour Series Premiere, Part 1 (6/19/11), "Live and Learn": The world is left in shambles after a sudden and unprovoked attack by aliens, and its people are fighting for survival. Tom has been named second in command for the 2nd Mass, but he's focused on his three sons.

Two-Hour series Premiere, Part 2 (6/19/11), "The Armory": While scouting for supplies, Tom, Hal and the squad encounter a gang of marauders determined to get hold of the 2nd Massachusetts' weapons. John Pope, the gang's leader, has hostages and is willing to use them.

Episode 2, "Prisoner of War": Dr. Michael Harris (Steven Weber) joins the 2nd Mass with a theory about what might save the teenagers that have been abducted. But could the plan be derailed when Tom starts digging for answers of his own? When the 2nd Mass tries to rescue Ben, it comes straight into conflict with skitters and mechs.

Tune in next month for TNT's new series, "Falling Skies."




Related Articles
Editor's Picks Articles
Top Ten Articles
Previous Features
Site Map





Content copyright © 2023 by Helen Angela Lee. All rights reserved.
This content was written by Helen Angela Lee. If you wish to use this content in any manner, you need written permission. Contact Helen Angela Lee for details.