Expert in Analytical Services - Gary Spedding PhD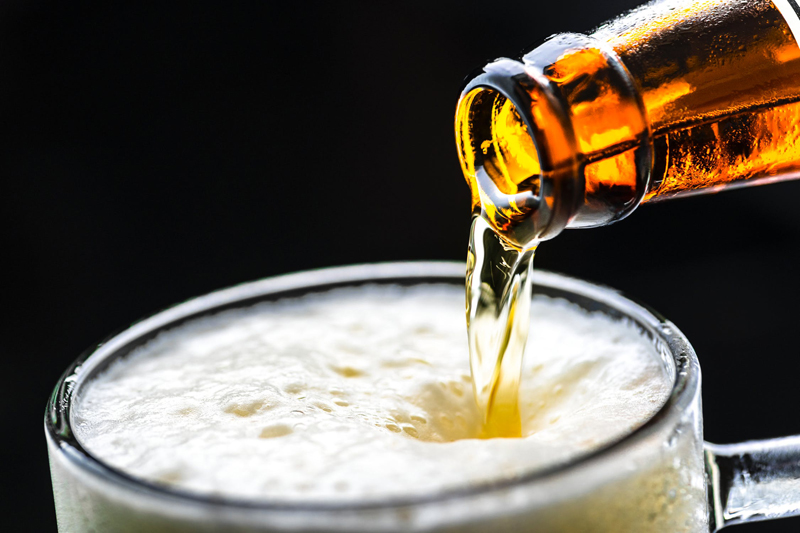 Colne, Celtic in origin, traces its long history back to the Stone Age, with a boastful connection to the Trans-Pennine trade route during the Bronze Age. It perches itself upon the Pennine Ridge in East Lancashire, Northern England, in much the same way that Sydney Silverman (Labour MP for Nelson & Colne from 1935-1968) perched himself as a focal point in the House of Commons, ready to leap to his feet during his tenuous battle to abolish hanging as capital punishment in England. Colne, center of the Bronte novels and famous for witch trials during the 1600's, is a fascinating place to be "from."

Dr. Gary Spedding, PhD, founder of Brewing & Distilling Analytical Services, LLC in Lexington, Kentucky hails "from" this very fascinating town. His rich background in Biochemistry led him to Toronto, then southward into the United States as a Professor of Biochemistry at Butler University in Indiana. During a sabbatical, he offered his services to Sensory Evaluation Specialist Ilse Shelton at the Siebel Institute of Technology in Chicago and shortly thereafter became the Director of Laboratories at Siebel.

In 2003, Spedding founded Brewing & Distilling Analytical Services, LLC for his clients who required a dedicated beverage testing lab. Brewing & Distilling Analytical Services has acquired qualification as a TTB Certified Testing Facility. Some of Spedding's clients include Diagio, Pernod Ricard, Anheuser Busch, Coors, SAB Miller, Brown-Forman, Buffalo Trace, Bacardi, Gambrinus, Bridgeport, and Pete's Wicked Ale. During the Great American Beer Festival 2006 in Denver, Colorado, his clients won 23 medals: 10 Gold, 5 Silver and 8 Bronze.

Spedding's experience as a beverage analyst is enhanced by his experience as a sensory perception expert. With Dr. Christopher Bird of Alltech, Inc., he presents a sensory session for professional beer judges at the Great American Beer Festival, complete with Flavor Active capsules in a base-line lager. He provides Flavor Notes which identify specific flavors and examples, along with descriptors, information, thresholds, and details on how each chemical occurs in the brewing process, as well as controls that can eliminate their occurrence. The group can then use free choice profiling to experience each chemical. They identify the smell, flavor, and feel of each example, then associate their perception with the terminology provided in the Flavor Notes.

Free choice profiling is necessary because people perceive flavors in different ways. Palates may perceive Dimethyl Sulfide (DMS) as tomato juice, creamed corn, cabbage water, sweet corn or oysters. This perception can change based on the threshold level. Seashore people may be desensitized to DMS because plankton produce millions of tons of it, which then lingers in the seaside air.

Acetaldehyde may be perceived as green or bruised apples, avocado, cut grass, melon, pumpkin, or green leaves in a florist's shop. The judge may find acetaldehyde in higher levels in wood-aged beer due to complex oxidation-reduction chemistries in the wood.
An Additional Note
Spedding has created a comprehensive website with news and information for those in the industry, including analytical tricks and tips, the flavor corner, a list of his own publications, books and journals for reference, advice, calendar of events, and links to societies within the beverage industry. For more information explore the site at https://www.alcbevtesting.com

Cheers!
 
You Should Also Read:
Real Ale - Cask Conditioning - Mark Dorber Style
Ask the Beer Fox - Astringency in Beer
Beer Tasting Tips - Training Your Taste Buds


Related Articles
Editor's Picks Articles
Top Ten Articles
Previous Features
Site Map





Content copyright © 2023 by Carolyn Smagalski. All rights reserved.
This content was written by Carolyn Smagalski. If you wish to use this content in any manner, you need written permission. Contact Carolyn Smagalski for details.