Interview - Alpha's Warren Christie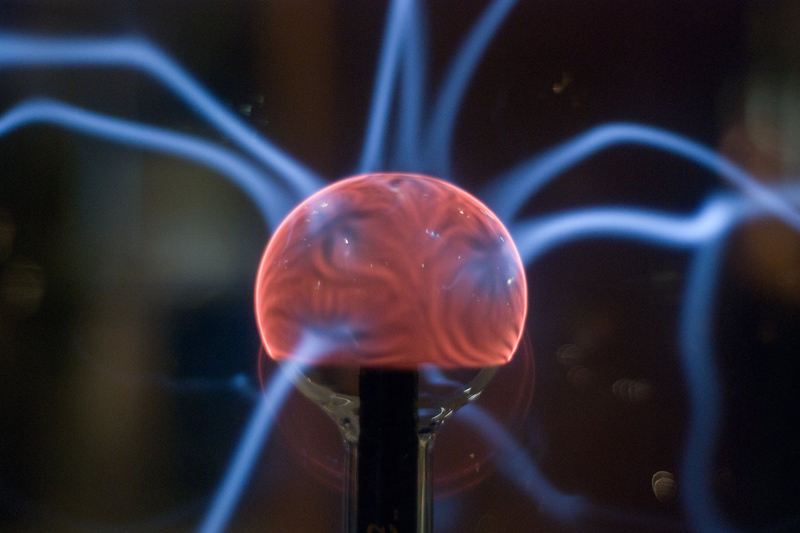 Here's an edited version of a conference call that Warren Christie of "Alphas" did with the press recently, discussing his character, Cameron Hicks, and upcoming episodes in the show's second season. The SyFy series airs Mondays at 8 p.m. ET. 


Q. Can you talk about the stunt work that you do on "Alphas"?



Warren Christie: Yes, the stunt work is one of my favorite things. It's always a challenge and we have a really incredible stunt team that obviously coordinates these things and then teaches it to us. We're a character-based story and that's important, but the stunts, I think, can really ramp it up. I mean, we've had some incredible ones this year, and I've got to say, we've got some really, really big ones coming up...it's always something that I like the challenge of. It's a nice mix between the character and what's going on, but it's always exciting to show up one day, see how something's written in the script, and then see what our stunt coordinator, Jamie Jones, brings to us, because he always heightens everything and it's really an amazing challenge.



Q. What part of you do you see in Cameron? How do you relate to him and how is he different from you?



Warren Christie: Well, I think he is a) a lot cooler than I am. We've seen him go through a lot. In the first season and in the second season, there have been a lot of subtle changes. And what happens with the second half of the season [will be] some amazing things for him. But from the beginning, even from the onset, I think he's a fighter. I think he lost his way a little bit and isolated himself. Especially in this season he's really been, strangely enough, the one who really wanted to hold the group together at the beginning of the season when he was so adverse to joining in the first [place]. But that fighter mentality, that trying-to-overcome type of thing, I like to think I have aspects of that in myself as well. But like I sad, he's a lot cooler than I am. He can do a lot more - I can't run off a wall, I'll tell you that much. 

Q. Can you talk about how the events of the upcoming episodes will affect Cameron? 

Warren Christie: We set up this first half of the season with a lot of storylines and...Dr. Rosen had the revelation that Dani may have been the one who's the mole. And how we're going to see the ripple effect of how it effects everyone on the team and himself and especially Cameron because, you know, Cameron has fallen for her and he's really making this relationship work and he's about to have his world flipped upside down. So the ripple effect that comes out of it was a great challenge for me and for the things that happen with the second half of the season. I'm really excited about what we've done, but I think that our second half is really going to ramp things up a lot and really show a lot of different sides to different people. And that, as an actor, is what you only hope for.

Q. Where do things stand between Hicks and Nina?



Warren Christie: Yes, Hicks and Nina. We learned at the beginning of the second season that they weren't together, and then the few episodes past we learned why. I think that Hicks' main focus is trying to create this life with Dani Rosen. I mean, he's fallen for her and he really wants to make it work....I think we also saw in a couple of episodes that there's still a caring there. They still have a past and a relationship and that's a tough thing just to walk away from. He cares about Nina, in a way that only past couples can. But at the same time, I really think his main focus is trying to be good at work, trying to be the best boyfriend he can. And we'll see in the upcoming [episodes] that he's really trying to fix his mistakes that he's made as a father in the past, and really push forward and make things as happy for himself as he can. 



Q. What do you think it is about "Alphas" that continues to make it such a favorite show among fans? 



Warren Christie: We have some amazing stunts, we have some amazing explosions and this, that and the other thing. But I think that at the end of the day, when you strip all that away, we've got some beautifully flawed characters that - abilities aside - people can relate to, and I think that's the key. And they're struggling, but they're working very hard to push forward and be the best people they are. And I think that struggle is what we all want to watch, whether it be TV or film. We want to see people struggle, we want to see them strive to succeed. I think that we've got some great characters and that the writers have done a really nice job of fleshing them out and changing them. And you're going to see more changes in them as the season goes along. Some events will happen that will change some of them forever, and it's really big. I just think that at the end of the day, there's something about at least one of the characters on the team that resonates with people who are watching, and hopefully we can continue with that.



Q. The scenes with you and your son were great, and really showed a human side to your character. Is that something that you all have to push for, or is it just in the fabric of the show?



Warren Christie: It's in the fabric of the show. I think that we know at the end of the day that these characters, they are what keep people coming back. It's very important to us as actors to make sure that we have these fully realized characters and what they're going through. We see it this year with Rachel trying to have a relationship and Bill coming to grips with letting go, and Gary moving out and his independence. So it's an important things to mix in to the fabric of everything. But we also have a storyline and a season line that we follow. We have a lot of characters and so it's important to get these things in when they come.



Q. What has been the most insightful nugget you've learned about yourself since taking on the role of Cameron?



Warren Christie: Oh, wow. That's a really good question. You've actually stumped me a little bit, I've got to be honest. I'm not sure if that means there's just so much or I'm just drawing a blank. But I'm not going to skirt around the question. It's been a really [great] job to do this character, I have to be honest. You know, from the onset, he's just been an interesting challenge....I mean, I love going to work every day, and it's not always like that in this industry. Not to burst the bubble. But I love going to work with the people I work with - the cast, the crew, the writers, the producers, the director. We have been very, very fortunate to have such a great group. So I think one of the most insightful nuggets I've taken from the character is more on the work side, and strangely enough, [it's] just how important it is to surround yourself with people you really - life's too short, so surround yourself with people that you enjoy being with. It's really been an incredible couple of years. It'd be really fortunate if it continues, but if for some reason it wouldn't, I could say that it's been a really nice, really special couple of years.



Q. Since the show is about super powers, I wondered if you grew up enjoying comic books? Who were some of your favorite superheroes?



Warren Christie: Oh yes. I collected comic books like crazy when I was young. I was big into X-Men. For me, it was the first one I fell in love with, and it was the one I collected for years and years and years. And Wolverine - obviously, everybody loves that character. I really loved Gambit and I used to watch a lot of cartoons when I was younger. And I actually do own one comic still as an adult. I don't know if most of you out there know this, but I'm Canadian - born in Ireland, raised in Canada. And I have episode one from I believe it's 1975, of a comic book called Captain Canuck. It's a very little known comic book that was created up here in Canada - I'm assuming, as our answer to Captain America, something like that. I tracked it down years ago, kind of a little bit of fun nostalgia. 




Related Articles
Editor's Picks Articles
Top Ten Articles
Previous Features
Site Map





Content copyright © 2021 by Helen Angela Lee. All rights reserved.
This content was written by Helen Angela Lee. If you wish to use this content in any manner, you need written permission. Contact Helen Angela Lee for details.