Getting "Starhyke" On the Air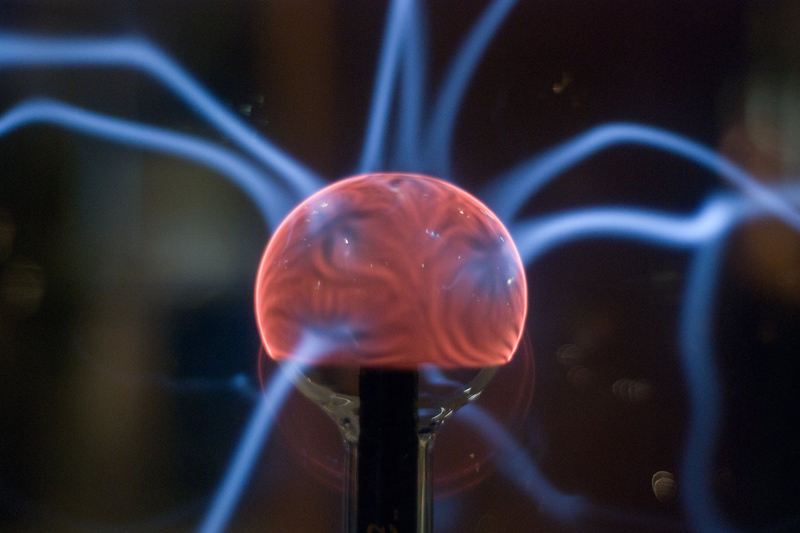 Just off the top of your head, how many scifi comedies can you think of? Well, there was "Red Dwarf." And there's a British series currently running called "Hyperdrive." Maybe "3rd Rock from the Sun?" Anyone remember an ill-conceived American series called "Homeboys in Outer Space," which aired on UPN in 1996? Rumor has it the only people who watched it, based on the title, were hoping for a "Red Dwarf" imitator. And I suppose, if you were really stretching, you could add "Alf."

Into the unfortunately meager scifi comedy fray now comes "Starhyke," a television series that, at the moment, is more hype than substance. There's one very good reason for this—it's all part of the strategy to sell the show to distributors.

You heard that right—"Starhyke" isn't currently slated to air on any channel, anywhere. The show's champions, including director/writer/creator Andrew Dymond and producer/ writer Jonathan Brown, are currently shopping it around to different networks around the world. "One of our biggest obstacles is the genre of the show," Brown tells us. "'Hyperdrive' came out earlier this year, but it still wasn't enough to prove to the channels that this is a genre audiences want to watch."

As a result, part of the campaign to get "Starhyke" on the air sometime in 2007 is to bring the trailer around to conventions and fan gatherings. That's the fun part. The show's creators have also started a forum on Yahoo! Groups and worked a few live chatrooms, in addition to placing trailers at places like youtube.com."Fan reaction has been astounding for many reasons," Brown says. "The fans have really got behind the show, and they come along whenever we do conventions or events and show their support." In fact, he says, at one convention they donated three framed props—which managed to outsell a cap signed by Richard Dean Anderson ("Stargate SG-1"). Fans have also sent petitions to the SciFi Channel and put in their two cents about what they'd like to see in "Starhyke."

Of course, there are downsides to all the attention. Brown says, "The best was a post on a 'Red Dwarf' site, where someone had posted that they'd already watched footage from the series and it was crap. We thought this was really clever, seeing as we were still four weeks from filming anything," Brown says. He also cites one message that called the show "as funny as camel crap." Meant as an insult, perhaps, but--"We think having a bucket of camel crap for no particular reason would be very funny!" Brown responds. He and Dymond apparently have pretty warped senses of humor—perfect attitudes for a show like this.

Isn't all this campaigning lot of work? Yes. But worth it because Dymond and Brown have sunk their own money and the resources of their production company, Lightworx, into the product. And it's paid off, to some extent: "This all meant that we had a slowly building fan base for the series before we'd even finished casting all the parts," he says.

And speaking of casting, "Starhyke" boasts a pedigree that matches any other scifi show out there. Claudia Christian, whom scifi fans may know best as Commander Susan Ivanova on "Babylon 5," heads the crew. The guy who played Boba Fett, Jeremy Bulloch, is also on board. Heck, even Danny John-Jules of "Red Dwarf" is part of "Starhyke"'s world. Other stars include Suanne Brown, Brad Gorton, Gene Foad, Rachel Grant and Stephanie Jory.

So what's it about? Well, this is one show with an extensive backstory. Here it is in a very small nutshell: Humans went out into space and found themselves easy targets for other races because of their emotions. A 200-year world war followed, until humans were able to purge their emotions with help from a clinical alien race. Then humans went out and conquered everybody else. One remaining alien race, the peaceful Reptids, decided to stop the human menace by bringing back human emotions through a biological weapon dispatched into Earth's past. The humans send the Dreadnaught Nemesis back to the 21st century to stop the Reptids' plan—and one Reptid commando succeeds in detonating the weapon aboard ship. Comedy ensues.

Sounds like the show could have a recipe for success, since the very best scifi (at least in this editor's opinion) has always in been the stories that use technology as a backdrop for exploring human drama. Six initial episodes (one British TV season, or series) will be ready by early 2007. By then, the show will hopefully have a home. Brown says, "We've talked to every suitable UK channel about the show. Every one of them has given us positive feedback on the show, followed by the 'it doesn't fit with our current remit' cop-out. We're now talking with the channels that are interested and we should have something secured before the end of the year for broadcast in 2007."

Thanks to its tireless advocates, "Starhyke" has garnered interest in the U.S. market, as well as France, Germany and Australia. And it's still counting on scifi fanatics to spread the word so that the series can make it worldwide. Brown says, "The fans have been amazing, and I don't think we'd have managed to keep going this long without their support. They're the real heroes of the piece."

If we've piqued your interest, find out more about the show using the links on this page.
You Should Also Read:
Starhyke.com
Lightworx
Starhyke Musical Trailer (1st)


Related Articles
Editor's Picks Articles
Top Ten Articles
Previous Features
Site Map





Content copyright © 2023 by Helen Angela Lee. All rights reserved.
This content was written by Helen Angela Lee. If you wish to use this content in any manner, you need written permission. Contact Helen Angela Lee for details.