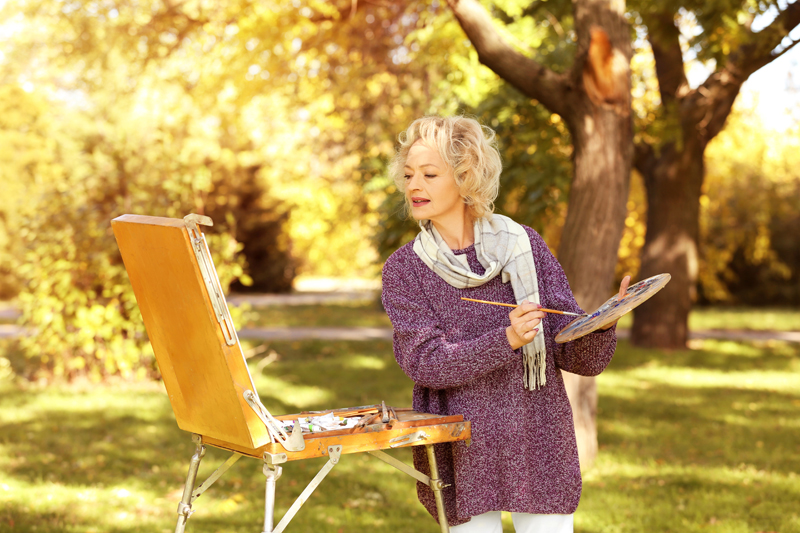 A number of conditions can make our balance poor as we get older. Testing our balance is easy. Put on a pair of comfortable shoes, stand with our arms at our sides and relax. Lift one foot about 6 inches off the floor and hold that stance for about half a minute. If while we are doing this we feel shaky or wobbly, we may want to consider some exercises to strengthen our equilibrium.

Balance tends to erode as we age and is the precursor to surprise stumbles and falls. Falls account for thousands of hip fractures a year and are the leading cause of death from injury and a major cause of disability for older adults. There are several enemies of equilibrium as we get older that we need to monitor to minimize the risk of falls.

• Diabetes can cause nerve damage in the feet making it more difficult to walk properly and sense what is on the ground that can cause a stumble. It is crucial that we take excellent care of our feet if diabetes is one of our health issues.
• Foot problems such as hammertoes, corns, and bunions are both a cause and a result of uneven balance. A podiatrist may be able to help if shoes are showing uneven wear and our feet are exhibiting these types of foot problems.
• Vertigo has several causes, most to do with our inner ears. Getting tested and following the recommendations of our health professionals are the way to go. Sometimes dietary changes are recommended (e.g., avoiding salt, caffeine and alcohol,) or medication, or even surgery may be prescribed.
• Blood pressure drops (postural hypotension) when rising from a bed or chair can cause lightheadedness or possibly fainting. There are many causes for this drop which include dehydration, medications, anemia, or nervous system abnormalities which affect blood pressure. Seeing the doctor and following instructions - perhaps wearing pressure stockings or waiting a few moments before getting out of a chair or the side of the bed - are good ideas to combat this problem.
• Eye diseases such as glaucoma and cataracts definitely affect sight and balance. Regular eye exams and having the suggested cataract surgery eventually almost always improves balance.
• Alcohol is known to affect gait and balance at any age.
• Medications can cause dizziness and lightheadedness. Antidepressants, antihistamines, sedatives, antihypertensives can all be culprits and affect balance one way or the other. We need to discuss alternatives with a health professional if we think that this may be the case.

There are many options to take appropriate steps to regain our equilibrium. Exercises of all types for all ages are easy to research online and include strengthening the hip, knee, legs, and various muscles in the ankles and feet. Assistive devices in some cases may be suggested by the doctor, which could be canes, walking sticks, staffs, or walkers. We need to choose carefully and select the aid that compliments height, weight, strength, posture, and daily activities. The key here is to be comfortable and not feel awkward using a device that is meant to be helpful.





Related Articles
Editor's Picks Articles
Top Ten Articles
Previous Features
Site Map





Content copyright © 2023 by Patricia Villani, MPA, PhD. All rights reserved.
This content was written by Patricia Villani, MPA, PhD. If you wish to use this content in any manner, you need written permission. Contact Patricia Villani, MPA, PhD for details.