Some Pros and Cons of Packaged Filing Systems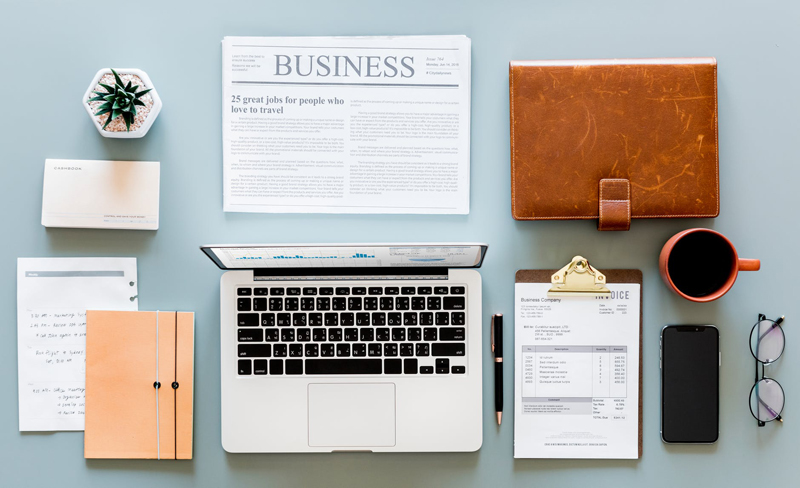 Paper management and filing are near the top of almost everyone's list of Most Hated Organizing Tasks, often because they involve seemingly endless decisions: what do I have to keep? How long do I have to keep it? Where should it go? What should I call the folder where I store it?
Packaged file system kits can sometimes be a useful way of taking the sting out of paper management, as they tell you right where to file things, how long to keep them, and what to label your folders. However, there are a few downsides, too. Here's a look at some of the pros and cons of one system I tried, the

Financial Planning Organizer Kit
by Homefile.
What's in the kit
Homefile's financial planning kit contains twenty-two file divider cards, a quick-find index, and a handbook with instructions on using the system as well as space to record things like account information, insurance information, and personal data.
How it works
Each of the financial planning kit's file divider cards has a tab listing a specific category--Insurance: Health & Disability, for example; the card itself details what sort of papers should go in that file, what papers should go in another file, and how long to keep the papers you stash there.
You place each file divider card into a hanging file folder, then fill that folder with the papers specified on the card. (Some categories, such as Bank Accounts, are broad enough that the kit recommends using manila file folders within the hanging folders to keep papers for different accounts separated.) The quick index cards and the handbook go in a hanging file folder in front of everything else; whenever you need to file or retrieve a paper, the index will tell you where to look.
What I liked about the system
Recently, I decided to put Homefile's kit to the test. Following the directions in the handbook, I set up a new filing system and re-filed my papers according to the categories and guidelines in the kit. Because I didn't need to decide where to file things and didn't need to make labels for the hanging folders (that's what the tabs on the cards are for), the process went fairly quickly.
As I moved my papers around, I found that some categories I had stored separately before--such as credit card statements and credit reports--made more sense combined, as the kit recommended. I also thought the index was pretty handy: rather than having to remember where I'd put a particular paper, I could simply look it up on the index. This could potentially be a time saver.
The workbook points out that this system could be especially useful for people with files in several locations (say, a primary residence and a vacation home) and people responsible for multiple sets of files (such as their own and an elderly parent's). I agree. This kit could eliminate the need to reinvent the wheel in terms of filing.
The downsides
The deeper I got into creating my filing system, the more I became aware of things about the kit that didn't sit well with me:


For starters, there were some confusing distinctions and crossovers between categories--diplomas are meant to be stored in the Personal folder, for instance, while transcripts go in the Schools & Childcare folder (but I'm not currently in school and don't have any children).

By following the kit's instructions, I had to make several changes that didn't seem logical to me; for example, receipts for large purchases, which I normally store with my Renter's Insurance info (because I'd only refer back to them if I were to make a claim) are meant to be filed with warranties and user guides.

I also found some categories lacking. There was no indication, for example, of where to file things like recurring bills (utilities, phone, and so on)--and although the workbook provides space to customize the index when you come across papers that aren't listed in a specific category, this can potentially defeat the purpose of a system in which decisions are made upfront for you.

Finally, I found some of the logistics of the system imperfect. The kit recommends filing Income Tax returns and supporting information in a folder, but anything but the most basic 1040 would likely fill one hanging folder to overflowing. Also, the file cards themselves are slightly too tall: when I placed them in a hanging folder with even one partially full manila file, I couldn't close the top of the file box I was using.

The bottom line
If you already have any sort of filing system in place, you may find it difficult--as I did--to override your natural inclinations when it comes to deciding where to file things. The kit's sometimes-confusing crossovers between categories can be frustrating. You might also be stymied if you have papers that don't fall easily into traditional filing categories.
On the flip side, the kit does a good job of anticipating most of the major filing categories and clearly specifying what goes in each category, what doesn't, and when it's safe to clear out the contents of each folder. It's also easy to set up and doesn't require equipment beyond basic filing supplies. If you're overwhelmed by paper and feel paralyzed by the thought of having to decide where things go, or if you just want a basic, straightforward filing system, the Financial Planning Organizer Kit might be just the ticket.
You Should Also Read:
Homefile, creator of the Financial Planning Organizer Kit


Related Articles
Editor's Picks Articles
Top Ten Articles
Previous Features
Site Map





Content copyright © 2022 by Emily Wilska. All rights reserved.
This content was written by Emily Wilska. If you wish to use this content in any manner, you need written permission. Contact Kelly Jayne McCann for details.