An Unusual Ladies Day Event!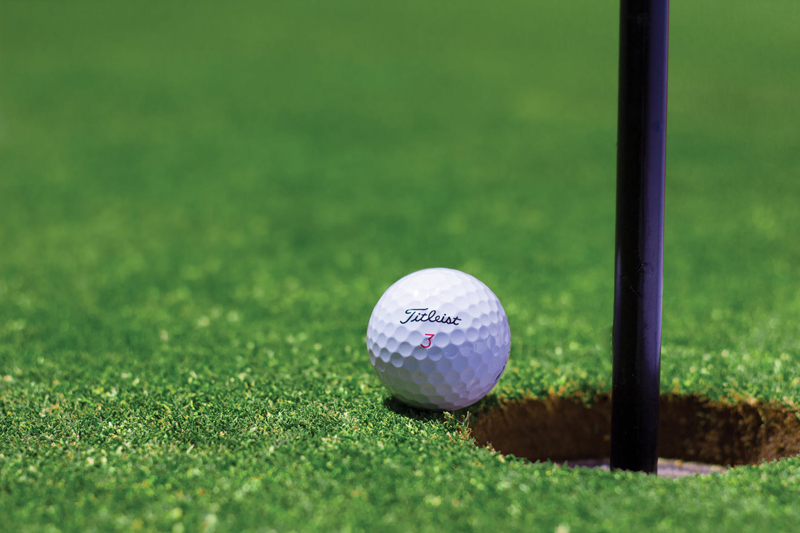 Our Ladies Play Day Chairman had a different kind of golf game for us this past week. It was a game called "It's Your Turn" where a three person team hits alternate shots. We had three groups of three playing that day. My group started out as I was the first to drive, the next person then hit my drive and the third person hit from there. We alternated shots until the ball was in the cup.

We happened to be behind a foursome of men who seemed to be ever so slow. We were waiting on shots until on the green. The second hole the foursome had just teed off and was looking for balls in the trees. It wasn't long and the second team of three ladies were behind us. We teed off for our second hole and after we played out, our team leader came up to us with a plan. Since it was slow going the teams should all play together and could hit their alternate shots. This made it a nine-some and it was a sight to see all of us each in our own electric cart.

It wasn't long and we all caught up with the foursome of men on the fourth hole. They were climbing around on the rocky bank in front of the fourth green. They looked back and saw all nine carts lined up on the banks of our meandering Mill Creek waiting to hit up to the green. They hurried on to the next tee but it wasn't long and we were right behind them again. They finally let us go through on the sixth tee. We explained to them that we were having an unusual game and it moved along very fast. They were understanding and wished us well. These men were guest and were amazed at seeing all these carts charging down the golf course.

We finished the eighteen holes in good time with some unusual shots and some spectacular ones as well. As the game title "It's Your Turn" was used quite often as sometimes you would forget your rotation. My team won the event with a 106 followed by a 107 and 108 so we all had our troubles and played fairly even. It is not the kind of game I would want to play on a regular basis. By the turn of events and all of us playing together made it more interesting. We had all levels of players and handicaps so it made for a fun and different type of golfing event. This was a slow day for our club so by playing a nine-some did not cause too much hassle. It helps to spice things up once in awhile so try something different with your ladies golfing events.



Related Articles
Editor's Picks Articles
Top Ten Articles
Previous Features
Site Map





Content copyright © 2022 by Letta Meinen. All rights reserved.
This content was written by Letta Meinen. If you wish to use this content in any manner, you need written permission. Contact Sandy Eggers for details.