Guide to Tasting Gluten Free Beer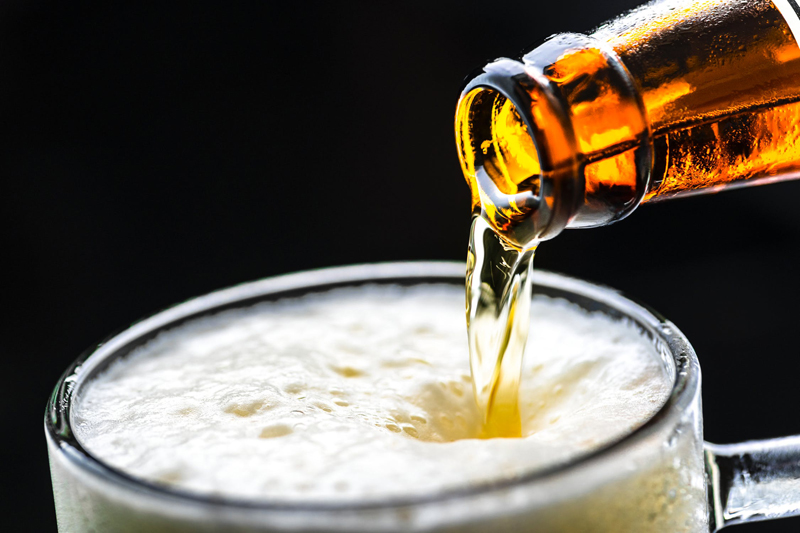 The first time I tasted a Trappist beer, thoughts of symphonies and love did not overpower my senses. This beer was Orval from the Abbaye Notre-Dame d'Orval, Luxembourg, Belgium. Brasserie d'Orval - the Valley of Gold where Countess Mathilda of Tuscany retrieved her precious wedding ring from the mouth of a miraculous trout. It was unlike any I had ever come across. European barley, candi sugars, ten yeast strains, and Brettanomyces contributed to the fruity and complex profile. Was this beer?

A Flanders Red was even stranger – intense fruit, vanilla and spice, with a tannic, wine bitterness that announced its presence. Rodenbach Grand Cru – The Burgundy of Belgium, steeped in tradition and fermented with Saccharomyces, Lactobacillus and Brettanomyces for complex airs of aged elegance.

And what of Mead? Not quite beer, but not really wine, either. Touched with honey, yet beery – still, petillant or highly effervescent. Usually straw to golden, with brilliant clarity - yet wildly different, depending on style. Traditional Dry, Cyser or Pyment, Metheglin, Braggot or Tej.

As I discovered even greater variety in beer styles, my palate craved this diversity. I sought flavors that reflected the imagination of craft brewers across North America and beyond. It was an awakening.

For many in the American beer scene, the idea of beer does not stray far from Standard American Lager. This lager is their gauge against which all other beer is measured. They may accept a pilsner - malty and golden, with a soft, rounded flavor and hops in varied degrees of bitterness – but that is the limit. Anything else steps over the line.

For true beer lovers with sophisticated palates, this Standard-Lager-way-of-thinking halts discovery. It inhibits the joy of taste. It closes the mind. New flavors await, and we want to experience them.

Gluten free beer is one such new discovery. These are beers made with non-traditional ingredients. They may be brewed using sorghum, teff, buckwheat, rice, corn, chestnuts and/or honey. Flavor characteristics will not be the same as barley-based beer. Likewise, they will not be the same as a witbier. For those who expect the flavors to imitate an American Lager, disappointment is certain. The inherent flavor profiles of the alternate grains and nuts are totally different. An assessment of the drinkability of the gluten free beer needs to be performed with this in mind.

Gluten free beer was originally brewed for the segment of the population who experience bloating, discomfort or other severe gastrointestinal manifestations that are triggered when drinking beer made with barley, wheat, oats, rye, spelt, and their related grains. These individuals may have Celiac Disease, or they may be allergic to only one particular grain. For these individuals, a flavorful, quenching alternative like gluten-free beer is a welcome choice.

Gluten free beer is not off-limits for the rest of the population. In Africa, beer is usually brewed using sorghum, millet and maize. It is opaque with a lactic sour profile that is cherished by beer lovers of the style. This traditional African beer may be known as shakparo, bantu, kaffir, pambe, dolo, shukutu, tckakpalo, or zythos, and is often homebrewed. Another sorghum based beer, Eagle, is made by SABMiller. This variant is the clear, golden color of lager, and has seized a large segment of the market in Uganda, Zambia and Zimbabwe.

There is no question that Gluten-free beer has its own flavor profile, just as a Belgian ale, mead or saki have flavors unique to their own particular style. The Gluten-free flavor profile is not an "off flavor," as commonly described in some of the more popular beer blogs, but a subtle characteristic that is new to the palates of most beer drinkers in the American, Australian, and European markets.

You may wish to do a taste test of your own, to experience these new flavors in Gluten-free beer. I recently chose five Gluten-free beers to assess, with new discoveries that were surprising. A highly-rated amber ale served as a "control" beer, which I listed anonymously. Water washed my palate between each tasting.

Beer Fox Assessment

Control Beer – Amber Ale - Colorado, USA
The amber, coppery body glistens crystalline beneath an off-white head. Light lacing sticks to the glass, as aromas of malt, biscuits and apricots drift into my nose. Flavors of rich malt, molasses, brown sugar, and toasted biscuits delight my palate. A nuttiness is detected, along with a peppery zest.

Gluten Free Chestnut Beer with Lightly Roasted Chips – Trails End Chestnuts, Moses Lake, Washington, USA 
https://www.chestnuttrails.com/
Although not yet commercially available, Trails End Chestnuts has developed several recipes for home brewing, with chestnuts as a unique brewing ingredient. The flavor profile differs from grain-based beer; however, the results are pleasant and drinkable.

Trails End Batch 005 shines as a veil of delicately hazy amber, with some effervescence and a thin ring of lace that spots the sides of the glass. Flowery aromas mix with herbal notes, layered with nutty biscuit and oak wood. Light flavors quench my palate, with the nutty biscuit profile following through.

Trails End Batch 006 glistens as a golden amber, crystalline in clarity, with active effervescence. Rising bubbles constantly feed a persistent ring, one that leaves trails of gorgeous lacing with each swirl of the glass. A grainy aroma is enhanced by a woody, up-front earthiness. The palate is delightful – a toasted graininess, nuts, molasses and brown sugar – balanced with hop bitterness.

Trails End Gluten Free Chestnut Beer with Unroasted Chips gleams like a hazy witbier, with light carbonation and legs, rather than lacing. A lightly aromatic, meadlike bouquet permeates the nose. The tongue detects an unfamiliar blend of citrus and nuts, with bitterness in the back of the throat. Pleasantly quenching, Gluten-free Unroasted rests on the far end of the mead profile.

Toleration Ale – Nick Stafford's Hambleton Ales, North Yorkshire, England, UK
https://www.hambletonales.co.uk/
Known as GFA (Gluten Free Ale) in Britain, Toleration Ale glows deep, coppery brown, with a creamy tan head of large and small bubbles that stick persistently to the glass. Aromas are of biscuit and malt, with subtle cotton candy in the background. Light hops – Cascade, Challenger and Liberty – are detected by the olfactory senses. Sweet cotton candy emerges on the tastebuds. A caramel, root beer profile, mixed with licorice and molasses, is balanced by a long, hop bitterness. In addition to its satisfying beer profile, Toleration Ale would be a welcome addition in beer cookery for such dishes as chicken or turkey, spiced cake or pecan pie.

Dragon's Gold – Bards Tale Beer, Lees Summit, Missouri, USA
https://www.bardsbeer.com/
Tiny bubbles of effervescence rise through a golden body of amber light. The loose head quickly settles to a surface ring. Some lace is observed, but legs seem to be more prominent. Seductive aromas of herbal graininess, light earth, citrus and fresh baked bread abound. On the palate, a deeper toastiness emerges – a full maltiness with a sharp, bitter end that flows into a longer, pleasant finish. I am captivated – held in an unexpected cradle of profligate pleasure. I am compelled to share this sensual experience of the palate with other beer enthusiasts. We agree, and choose Dragon's Gold as having the highest drinkability factor of this round – even above the amber ale used as a control.

Understand, however, that just as each traditional style of beer serves a different function - as an aperitif, a quencher, a sipper, a winter warmer - so do different styles of Gluten free beer.  This newest profile opens a wide range of epicurean delights to the brewers pot, a segment that screams for exploration among the most adventurous seekers of gustatory enjoyment. 

Cheers!
You Should Also Read:
Malting Sorghum for Bards Tale Gluten-Free Beer
Commo Grains and Nuts for Brewing Gluten Free Beer
Gluten Free Chestnut Beer - Trails End Chestnut Brew


Related Articles
Editor's Picks Articles
Top Ten Articles
Previous Features
Site Map





Content copyright © 2023 by Carolyn Smagalski. All rights reserved.
This content was written by Carolyn Smagalski. If you wish to use this content in any manner, you need written permission. Contact Carolyn Smagalski for details.