Malting Sorghum for Bards Tale Gluten-Free Beer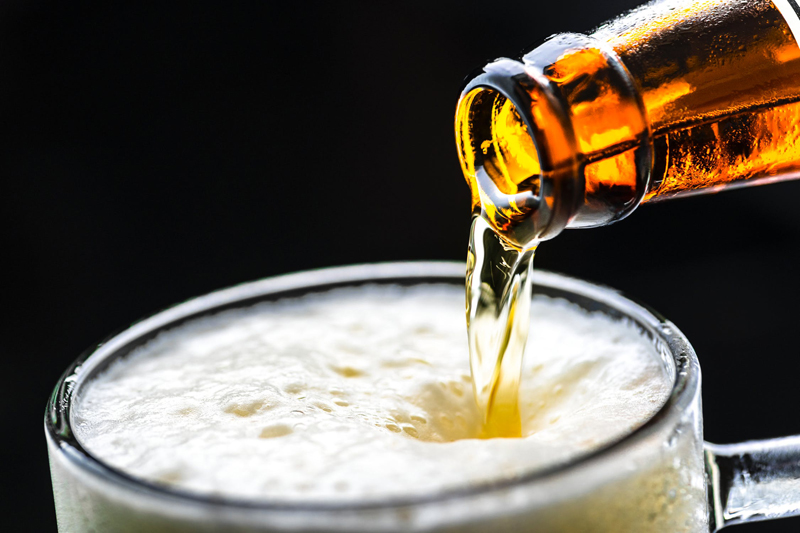 Spring in the Northeastern section of the United States is a time of fresh beginnings. Dogwood trees flash their bright pink blossoms, Cherry trees line the streets with vibrant petals of featherlike down, and the fields transform from blocks of brown into replenished waves of green. Your spirit cannot resist the fever of a new path - creativity unleashed…projects infused with energy!

After a challenging year of twists and turns, Bards Tale Beer has returned to the market, backed by the innovative thinking of owners Kevin Seplowitz and Craig Belser. Five years of research and a big pocket-full-of-change has resulted in newly developed ingredients and technology that infuse real character into a 100 % malt-based Gluten-Free Beer for those with Celiac Disease.

One hundred percent malt-based! That means: without extracts, grain syrups, corn syrup, or industrial enzymes.

Belser and Seplowitz wanted to develop Bards Tale Beer into one with the character and full flavor of a barley-based beer. As Celiacs themselves, they understand the thrill experienced by those who have been denied beer for years, and suddenly find a "safe" beer they can drink. They wanted to develop a gluten-free beer with assertive flavor, a similarity to commercially-available craft beer, and a full range of styles.

Brewing groups in Switzerland cooperated with them in the use of industrial enzymes, raw grain, extracts, and grain syrups. The results simply did not measure up to the standards set by Bards Tale. The industrial enzymes seemed to strip the character out of the beer and leave a cidery flavor-profile. Even a few drops would transform clear walnut brew into mud and clumps. Just not good enough!

The best solution would be to identify the cultivars, or strains, of sorghum with high grain yields – efficiently cultivated plants – and develop a malting operation that would be compatible with the different requirements for sorghum, while maintaining a dedicated gluten-free facility to avoid cross contamination.

In addition to a "proper job", Belser brewed 4 to 6 batches of beer a week and malted his own malt. These countless prototype batches of beer confirmed that two cultivars of sorghum produced efficient grain yields. The ideal cultivars also imparted good flavor to beer, in sharp contrast to the sorghum from Africa that has a more acidic, tart, biting flavor and is common to African culture.

Bards Tale created contracts with certified U.S. sorghum growers to assure that the sorghum grain, the combine used to harvest the grain, and the silo used for storage would all be gluten free.

Belser then set to work developing the technology for a sorghum malting operation. Since sorghum grows in a much warmer climate than traditional beer grains, it must also be malted at higher temperatures. The malt house must be dedicated to all-sorghum malting to avoid cross contamination. Belser wanted the assurance of a continuous supply of sorghum malt, so he became one of the owners in the malting company.

The yeast strain used had been propogated from a single cell and grown on sorghum wort. Testing was done to assure Bards Tale is Gluten Free. Gluten free products are considered "gluten free" if the detectable protein levels are less than 20 parts per million. The lowest detectable gluten level is 3 ppm, and Bards Tale Beer has never gone above this.

According to Belser, Gluten-Free Beer is a "consummate pull product." When Bards Tale was distributed in a South Carolina Health Food Store, it caused a 40% increase in Gluten Free sales in the store. In addition, the beer sold out in 3 days.

Market demand for Bards Tale Gluten-Free Beer is high and continues to climb. One of the goals of Belser and Seplowitz is to create Gluten-Free Beer that would also be compatible in price with other mainstream beer. It rolls out to eleven states during the first week in May 2006, with sixteen more states to be added in the near future. Within 12 to 14 months, it should be available nationwide.

It is expected that Bards Tale will introduce Dragon's Gold to the GF market first, followed by Tavern Ale. Future developments may include Porters, Stouts, and/or malternative-styles.

There is no doubt about it…Bards Tale is a class act!
For more information, contact Bards Tale Beer at:

Cheers!
 
You Should Also Read:
CAMRA & the First International Gluten Free Beer Festival
Gluten Free Chestnut Beer - Trails End Chestnut Brew
Hybrid Beer for Celiacs - Gluten Free Beer Recipe


Related Articles
Editor's Picks Articles
Top Ten Articles
Previous Features
Site Map





Content copyright © 2023 by Carolyn Smagalski. All rights reserved.
This content was written by Carolyn Smagalski. If you wish to use this content in any manner, you need written permission. Contact Carolyn Smagalski for details.