Best SciFi TV Catchphrases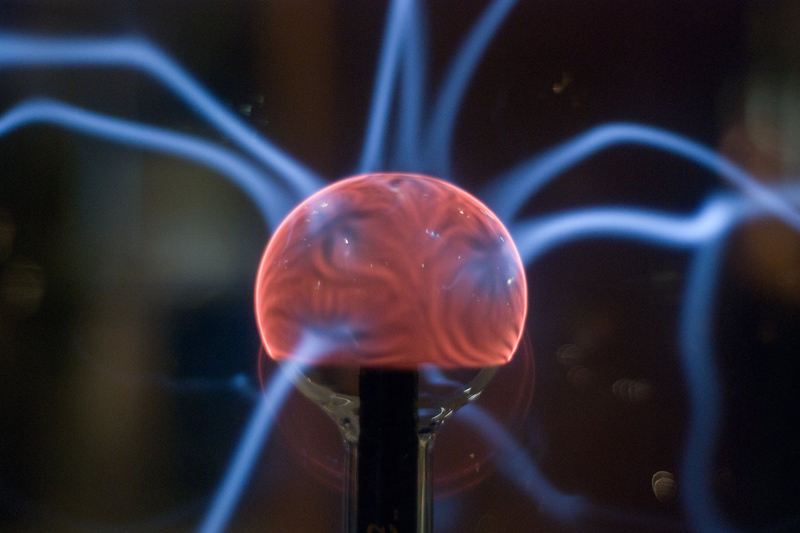 Recently the TV Land cable network compiled a list of what it calls the "100 greatest TV quotes and catchphrases." They'll air on the station starting Dec. 11 during a five-day countdown. As you might expect, a few of them were culled from scifi TV shows:

"Danger, Will Robinson" from the robot on "Lost in Space"

"The truth is out there" from Fox Mulder on "The X-Files"

"You rang?" from Lurch on "The Addams Family"

"Holy (whatever), Batman" from Robin on "Batman"

"Live long and prosper," from Spock on "Star Trek"

"Resistance is futile," from Picard as Borg on "Star Trek: The Next Generation"

"Space, the final frontier…" from Captain Kirk on "Star Trek"

"Don't make me angry ..." from David Banner on "The Incredible Hulk"

The whole list, which includes "That's hot" from Paris Hilton" and astronaut Neil Armstrong's "One small step for man…" quote, can be found at CNN.com's Entertainment TV news section from November 28, 2006.

While we can't argue with these choices, we'd like to add a few of our own just for fans of the scifi TV genre:

"Beam me up, Scotty"—We think this one was omitted from the TV Land list because it is not actually a quote from "Star Trek." That is, not one character during the whole of the series ever actually said these words. No, seriously. But these words have been said so often by people on and off TV in imitation of "Star Trek" that surely, by now, it counts as an iconic catchphrase.

"Exterminate!"—The Daleks of "Doctor Who" are among the genre's favorite enemies. Who doesn't recall the terror in their nine-year-old hearts as these inexorable machines with their eyestalks and their large, bumpy bodies advanced on poor human victims? In the U.K., Daleks are constantly referenced in pop culture. In the U.S., not so much (although "The Simpsons" and a few others do it). But those of us who geek out on scifi TV know they belong on the list.

"…Next stop, the Twilight Zone."—The introduction to this classic series deserves to be recognized, of course. Everyone knows that the Twilight Zone is a dimension of sight and sound and mind, where imagination is the key and outlines the boundaries of the unexplainable. And we know this because we heard it every week.

"Fleeing from the Cylon tyranny, the last Battlestar, Galactica, leads a rag-tag fugitive fleet on a lonely quest to a shining planet known as Earth."—There are two versions of "Battlestar Galactica" out now, both very different in tone and content. But both of them can be described with this chills-inducing phrase, voiced by Commander Adama in the introduction to the original 1978 series. As for the intro to the new "BG," we're going to have to say it isn't nearly as good as the old—mainly because it shows too many spoilers. "Frak!" is a good catchphrase for both these series, too, even if it is a substitute swear word.

We toyed with many other possibilities—He-Man's "by the power of Greyskull" line, Twiki's "Be dee be dee beep" from "Buck Rogers," "Oh smeg" from "Red Dwarf" and even, getting off-genre for a second, "Mission: Impossible"'s "This disk will self-destruct in five seconds"—but we're sure we missed some really great ones. Got a contribution? Send me an email and I'll consider adding yours to the list.

Updates and Contributions:

"So say we all"--Adama and others on the new "Battlestar Galactica"

"By your command.--Cylons on both versions of "Battlestar Galactica"

"Spoon!"--The Tick's battle cry from "The Tick"

"Bite my shiny metal ass!"--the robot from "Futurama"

"Up, up, and away!"--the gang from "Superfriends"

"Form Blazing Sword!"--the gang from "Voltron"

"It's Clobberin Time!"--The Thing from "Fantastic Four"

"Hulk Smash!"--The Hulk, from his cartoon

"Engage!"--Captain Picard from "Star Trek: The Next Generation"

Keep sending them in, and thanks!


You Should Also Read:
TV Land
CNN.com


Related Articles
Editor's Picks Articles
Top Ten Articles
Previous Features
Site Map





Content copyright © 2022 by Helen Angela Lee. All rights reserved.
This content was written by Helen Angela Lee. If you wish to use this content in any manner, you need written permission. Contact Helen Angela Lee for details.