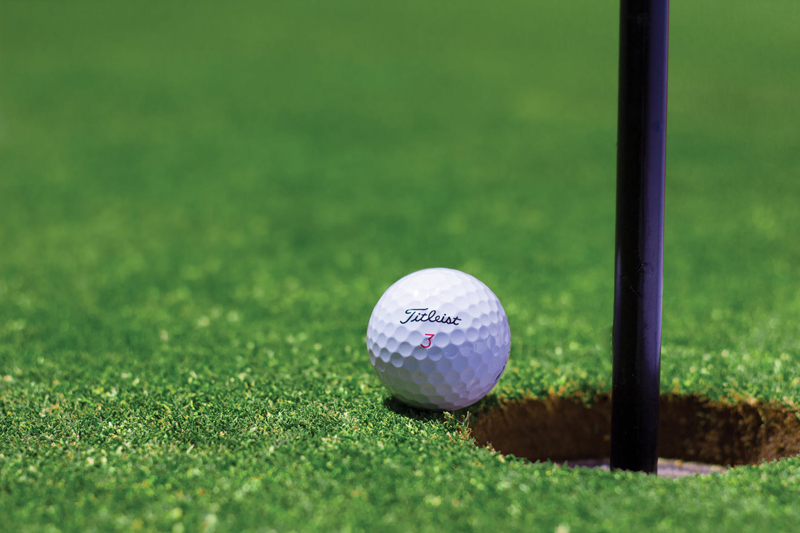 This seemed to be the craze this year with the new developed hybrid golf club that looks like a wood but is to replace the irons. As they say easier to hit than an iron and give you more distance and direction to your fairway shots. I was looking for such a club this summer and our Pro shop was having club demonstration and the new hybrids were being talked about. I have Callaway Great Big Bertha II golf clubs and love them even my irons, but as every golfer knows you are constantly looking for a club to help in certain areas of your golf course.

Callaway has named this Big Bertha a Heavenwoods as they are supposed to feel like a wood but hit like an iron as if you would say "Thanks Heavens". They were developed in 2004 and since have become very popular with many other companies offering a hybrid golf club. Today you can purchase from many companies with a wide array of styles.

I was looking for a club that would give me distance, loft and accuracies for going over our many water holes. The club they had available was a H3 with a 20 degree loft Big Bertha Heavenwood. It was also recommended to be a good club to hit shots from the rough. I bought this club and am still working on getting the most from it. Since I did more research on the internet I found if I wanted more loft, I should have gone for a higher degree of loft such as the 5H or 6H design. These will get your ball into the air easier and still get good distance and accuracies.

The Calloway Big Bertha Heavenwoods are available in five lofts from the 1-iron through 5-iron. They feature an elongated head design that get the ball up into the air. The clubs are numbered 1H -14 degrees of loft, 2H -17 degrees, 3H -20 degrees, 4H -23 degrees and 5H -26 degrees.

When I first bought and used my new Heavenwood there was such a different look as the heads of my Big Bertha woods are extra large in size. This new club head was small but still looked like a wood and the feel was not at all like the iron it was to replace. Since I had a club equivalent to a three iron I did have trouble getting the ball into the air. The 20 degree loft was not enough to get the ball air borne. I am still working with this club but have decided I should try one of the higher degrees of loft possibly the 5H.
Higher-lofted fairway woods can be a strong alternative to long irons as my woods are the 3, 5 and 9 and my long irons are the 4-5-6 and I have no trouble hitting these clubs. It is just that there are certain places on our golf course that you need a high lofted shot with good distance and accuracies. Some golfers have difficulty with the long irons and prefer the more lofted woods but this new club can give you good control like an iron with the look of a wood. Big Bertha Heavenwood hybrid shaft is longer than their irons, but shorter than their fairway woods. Every golfer is trying to fill that gap in their set of clubs and the hybrid golf clubs seem to be what golfers want.

Have your Pro Shop let you try these clubs on the driving range you can decide which type of hybrid club will work for you. I plan to do that and try to find the right club to fill that gap and get those lofted shots over the water. The cost of these clubs will run about $99.00 to $129.00 so check out your Pro Shop or go on line you will find used clubs at most golf web site.

You Should Also Read:
Calloway


Related Articles
Editor's Picks Articles
Top Ten Articles
Previous Features
Site Map





Content copyright © 2022 by Letta Meinen. All rights reserved.
This content was written by Letta Meinen. If you wish to use this content in any manner, you need written permission. Contact Sandy Eggers for details.