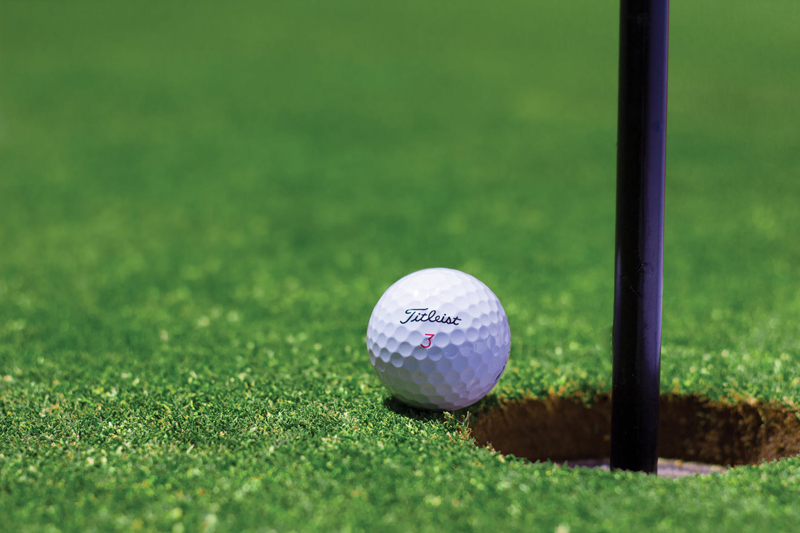 We completed our Ladies Golf Association year with a Luncheon at a Restaurant in our community. During this luncheon we have all members old and new register for the upcoming year. Our new officers had been voted on and will be taking over in January as our season starts again in February. We were served a nice luncheon and a chance to visit with friends until our present President gave her announcements and thanking her committee for all their help the past year.
It came time to announce the winners of all events and I was called upon to give out the prize money for the Birdie Tree and Ringer Board. I had spent the past week totaling up the numbers and counting birdies. I gave out four places in two sections of our birdie tree. We had 87 birdies for the first 5 months and 105 birdies for the last 5 months of our season. We voted on placing a birdie on the tree whenever you had one if you were playing with another LGA member, with the card signed and hole circled.
I was given a check from our Treasure for the total amount of all those who had signed up for both Birdies and Ringers. After checking and counting all birdies and figuring out the winners I needed to award the money by dividing it into envelops. I also had to do the same with the Ringers. I divided the Ringers in two sections, one for Handicaps with what they had when they began and how they finished. I divided this section into three flights and figured out the first and second winners in each flight. On the Ringer side I totaled up the score that was recorded at the beginning of the season and then totaled up how they finished. There were three flights in this section with first and second pay off.
After this was all recorded I printed out sheets showing the total for each of these events and how each person finished the season in both Birdies and Ringers. I posted these in our locker room so all players could check out just how they completed the years play. We gave out an extra prize for the person who had the lowest Ringer score and then awarded the Most Improved Golfer to the person who lowered her handicap the most.
I found a great web site for engraved plaques and awarded these to our Most Improved Golfer and two to the player who had an Eagle and another who had a Hole-In-One. The web site of Riherd Trophy Team gave me fast service and the plaques were first class. Check out their web site at www.riherds.com as you can get trophies for all sports or school events plus medals and plaques.
We closed our season in good standing and we keep adding new members we hope everyone will enjoy their golf and try to improve their game. Since it was such a beautiful day many of our girls went out to the golf course for a good way to end the day.
My table of fellow golfers with me ready to give out prizes for Ringers and Birdies. A good way to end the golfing season.
You Should Also Read:
Plaques


Related Articles
Editor's Picks Articles
Top Ten Articles
Previous Features
Site Map





Content copyright © 2022 by Letta Meinen. All rights reserved.
This content was written by Letta Meinen. If you wish to use this content in any manner, you need written permission. Contact Sandy Eggers for details.