Dark Circles Under Eyes In Ethnic Skin?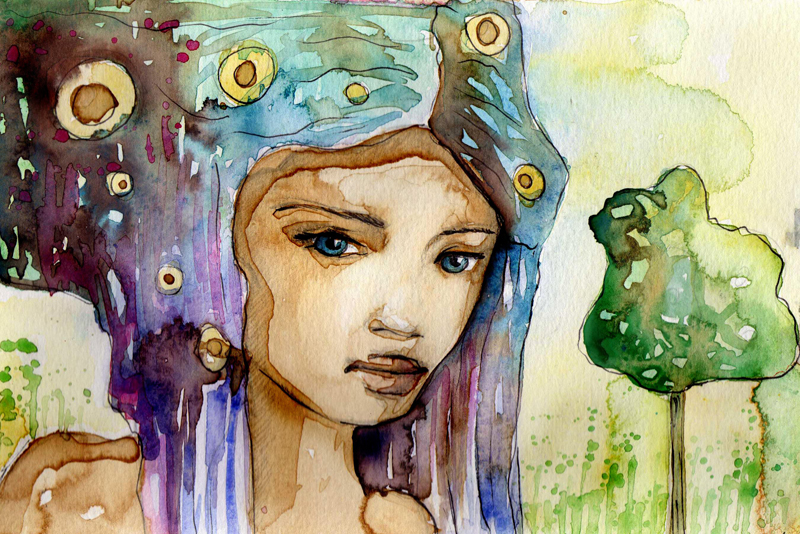 Dark Circles-What Are They and What Causes Them In Ethnic Skin?
These are two loaded questions and especially for ethnic skin beauties. When you see dark circles under your eyes you're really seeing blood vessels in the exceptionally thin area under your eye.
What Causes Dark Circles Under Your Eyes?
Stress and lack of sleep can cause changes in the way your blood flows. They will actually slow your blood circulation down.
Thin skin under your eyes and slowed blood circulation can cause dark circles to appear.
Lets not forget allergies! Did you know that food allergies can cause dark circles to form. Eating sugar can cause an inflammatory response in your body and this just might cause dark circles for some of you.
But so can dust and other airborne pathogens. Dark circles show up for a reason and most of the time your body is trying to let you know that something has gone wrong in your internal environment.
When toxic buildup becomes too much for your body to take, it will start showing you signs of overload and dark circles can be one of those signs.
And while most of you might not want to hear it, your family gene pool can be a contributing factor to dark circles. If you look at your parents and your grandparents and you see dark circles at every turn, it's possible you're carrying on the family tradition.
And for some of you, you also develop the challenge of puffiness along with the dark circles.
Can Dark Circles Be Treated in Ethnic Skin?
As for products, you'll want to keep your under eye area moisturized. Creams and/or serums will help because they will also keep fine lines from developing. Fine lines and wrinkles cause your dark circles to be more pronounced. The more dry your skin, the more the dark circles will be emphasized.
Look at your food intake and see how it might be contributing to your challenge of dark circles. If you're predisposed to dark circles … family genetics … you might not find a solution to your challenge.
But if lifestyle ...too much sugar, smoking, allergies, drinking and lack of sleep are part of your daily routine, you might have a chance if you change how you're living.
As for topical products this will be a period of trial and error for you. Once you find the cause you will then treat the root of what is causing your challenge.
Skin care doesn't always provide a quick fix solution, although this is what a lot of you seek. If you're really into natural products you know that your challenge will not be gone in 24 hours.
Dedicated To Your Beauty
Juliette's Website
https://www.nyrajuskincare.com


Related Articles
Editor's Picks Articles
Top Ten Articles
Previous Features
Site Map





Content copyright © 2022 by Juliette Samuel. All rights reserved.
This content was written by Juliette Samuel. If you wish to use this content in any manner, you need written permission. Contact Juliette Samuel for details.